Pharmacies are doing a lot for patients, but have the potential to provide so much more in terms of diagnostic services. Here we round up just a few of the schemes on offer
Community pharmacy's place on the frontline of healthcare services has never been more important. The pressures on GP practices and hospitals – and the associated newspaper headlines – show no signs of abating, so patients and commissioners are looking elsewhere for someone, somewhere to provide the interventions so crucial to health.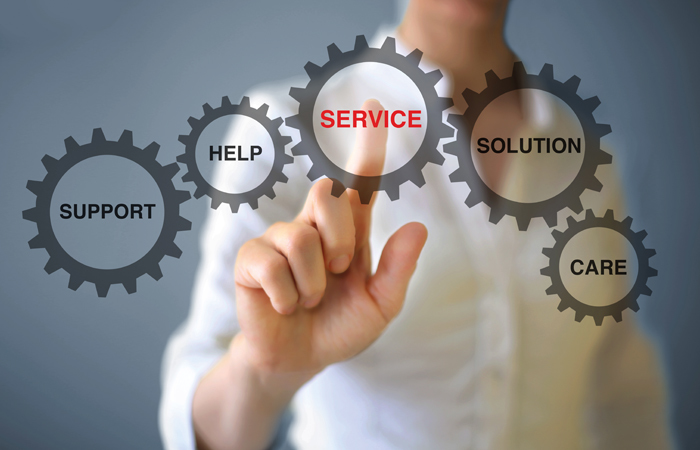 And pharmacy teams are eager to fill the void. Towards the end of last year, Public Health England and the Royal Society for Public Health published a report that described how the sector has embraced the Healthy Living Pharmacy model. Building Capacity highlighted the effectiveness of pharmacy-led services, such as screening programmes and smoking cessation, and the impact that they have on the public's health. Yet both the pharmacy workforce and NHS managers feel the sector is not being used to its full potential.
A range of services are available in pharmacies, from the well-established to the innovative. While there are undoubtedly challenges to overcome for such practice to become commonplace, the following case studies give a flavour of what is currently available and illustrate that the possibilities are almost endless.

Community hub in Nottingham
The LloysdPharmacy branch in Sneinton, a suburb of Nottingham, is a real community hub, thanks in part to the number of services it offers. As well as screening patients for hypertension and type 2 diabetes – both schemes are free of charge to individuals who haven't been diagnosed with the relevant condition, as is the case at all LloydsPharmacy stores – and giving associated lifestyle advice, the pharmacy also participates in a variety of locally commissioned schemes.
Probably the most innovative of these is testing HbA1c – glycated or glycosylated haemoglobin, which is a measure of plasma glucose concentrations over the previous three months – in patients with diabetes. Pharmacy manager Gordon Heeley says: "We get referrals for this from all over the county, and it takes about 15 minutes per consultation, which includes collecting a blood sample, waiting for the reading, explaining it to the patient and notifying the GP. Anyone with a borderline result is asked to come back for a second test within five days, and higher than expected readings are referred to their GP."
The pharmacy also performs pregnancy tests on a private and NHS basis, and provides chlamydia treatment following referrals from a local sexual health clinic. In the past, chlamydia testing and NHS Health Checks have also been provided from the pharmacy. Gordon says: "Patients are expecting more from pharmacies nowadays because of the pressures on GP services, so we are pleased to be able to do as much as we do."
While he and other pharmacists working at the branch interpret results and make decisions about whether a follow-up consultation or referral is necessary, Gordon says that the level of services provided is only possible as a result of a team effort. Counter assistants take down details and identify eligible customers, and dispensing assistants and pharmacy technicians are able to do much of what is involved, from taking blood to picking up electronic referrals and logging data as needed.

COPD in Leeds
Chronic obstructive pulmonary disease (COPD) is thought to affect over three million people in the UK, and is the second most common reason for emergency hospital admissions. Leeds West CCG – the largest of the three CCGs that extend across the city, covering around 350,000 people living in some of the most affluent areas of Yorkshire to some of the most deprived – felt this was an issue community pharmacy was well placed to tackle, so it set up the Enabling Patient health Improvements though COPD medicines optimisation (EPIC) project in 2016.
Over four months, pharmacists and pharmacy technicians from 24 pharmacies recruited 463 patients to the service. All had their COPD assessed in terms of breathlessness, impact on everyday life, exacerbation history, medication adherence and inhaler technique. They then received advice on their condition, medication, vaccinations and lifestyle interventions that could have an impact, such as stopping smoking, exercise and diet. Patients were also signposted to support materials and groups, and referred to their GP if required, with 190 patients followed up eight to 12 weeks later.
The results were impressive: a significant improvement in symptoms and management was seen in those who received two consultations. Perhaps most remarkable was that, of the 222 inhaler devices being used sub-optimally at the start of the project, 90 per cent improved after intervention, with more than 75 per cent being maintained at follow-up.
Lyndsey Leister, pharmacy technician at Well Pharmacy in Armley, comments: "One of the most common problems I came across was with salbutamol inhalers. Lots of people found it hard to coordinate pressing the canister with breathing in, so we spoke to GPs about changing some to breath-actuated devices. Remembering to use preventers on a regular basis was another common issue, so I'd tell patients to put their inhaler next to their toothbrush and use it before brushing their teeth each morning and night, and that really helped lots of people too."
Lyndsey adds: "Often, new services have to be provided by pharmacists so it was really nice that technicians could deliver this, and it benefitted the rest of the team as well. All the feedback we got from patients was very positive, and I'd say it was one of the best services we have done, because it really made a difference to patients."

HIV testing in Cumbria
There are more people in the UK living with HIV than ever before: in 2015, there were over 100,000 cases. Of these, more than 10 per cent of people were unaware of their infection, yet early diagnosis is of the utmost importance in starting the treatment that prolongs the amount of time the sufferer has before the condition develops into AIDS.
So why aren't people getting tested? Dr Matt Phillips, clinical director for sexual health services at Cumbria Partnership NHS Foundation Trust, says that one of the key reasons is fear of bumping into a familiar face at the GP surgery or sexual health clinic. As such, he has been instrumental in setting up a service whereby individuals can get tested at 19 of the 111 pharmacies across the county.
Dr Phillips explains: "The majority of people access healthcare through pharmacies, and they trust pharmacists and their staff – who most definitely have the competence to provide excellent medical advice – to help them with their problems. HIV testing is all about choice, and this scheme gives people another option. They can go to an area where they are not known, on the spur of the moment, and get their result the same day. It enables people to turn a thought into action without them getting cold feet."
Staveley Pharmacy near Kendal was among the first to sign up when the scheme went live last November. Pharmacy manager Anothai Chareunsy comments: "Patients can be referred or can self-refer, and get their result in five minutes. There is a clear onward referral pathway for anyone who has a reactive result, but we also have a discussion with those who have a non-reactive – or negative – test about managing risky behaviours. We then work out whether the test needs repeating, which is the case if the risk of exposure was within the last three months. The HIV test also checks for syphilis at the same time, and we offer chlamydia and gonorrhoea test packs as well as condoms. The feedback has been really good. Those who have come in for an HIV test like the confidential nature of it, which sets their minds at ease at a time when they are very anxious."
For Dr Phillips, using pharmacy is a no-brainer: "Pharmacists are the most under-utilised healthcare professionals, in my opinion. They can do so much, so why are they not being asked to do it, particularly in sexual health, which needs to be in the community but is focused elsewhere? The NHS needs to embrace pharmacies and the fantastic skillset out there for more than just simple, routine tasks."

Meeting sexual health needs across Birmingham
Part of the problem with service provision is that it can be patchy, and nowhere is this more true than in sexual health. While one pharmacy might provide emergency hormonal contraception (EHC) free of charge to all who need it, another pharmacy down the street has a paid for service and has to refer under 16s to a clinic, but does give out free condoms. Less than half a mile away, the free condoms are not available, but STI testing is. It's confusing, to say the least.
Birmingham and Solihull councils decided this simply wasn't good enough, and embarked on an ambitious plan to encourage sexual health and wellness across their entire population using a wide range of settings. The aptly named Umbrella service kicked off in August 2015, with 133 of the 331 pharmacies in the area providing free condoms, EHC and collection points for STI testing kits ordered online, as well as offering chlamydia treatment, contraceptive pills and injections, continuation of hepatitis B vaccinations started at an Umbrella clinic, and STI testing kits to take away without pre-ordering.
Peter Cole, Umbrella communications specialist, says that the aim is to deliver against 10 sexual health priority objectives over the five-year duration of the contract: 
Reduce under-18 conceptions
Increase chlamydia diagnoses in 15-24 year olds
Reduce late diagnosis of HIV
Improve support for people vulnerable to sexual exploitation
Provide better access to services for high risk communities
Ensure prompt access for early diagnosis and treatment
Increase the use of effective contraception
Reduce the number of people treated repeatedly for STIs
Reduce the number of abortions
Reduce the transmission of HIV, STIs and blood-borne viruses.
Birmingham local pharmaceutical committee secretary Tom Wedgbury says: "The scheme has been really well supported by pharmacies, and we now have 88 at tier 1 and of those 45 are at tier 2." 
The annual report for Umbrella supports this assertion, stating that "pharmacy activity exceeded the projected target by over 50 per cent" and "between 10 August 2015 and 9 August 2016, 8,959 service user contacts were recorded across Umbrella's 133 pharmacies". 
Sanjeev Panesar, pharmacist proprietor of the Pan Pharmacy chain, has recently moved his Sheldon branch up to tier 2 and says he and his team are dealing with many more enquiries. "Some people self-refer, whereas others are sent from elsewhere – sometimes tier 1 pharmacies," he explains. "It's really good to be able to provide an end-to-end service, so for example if someone comes in for EHC, we can advise and provide a longer-term contraception option, or if someone comes in for an STI kit, we can give them free condoms as well as the usual advice. The staff are using their skills and knowledge in a new way, and it's also really positive to see pharmacy as part of an investment of this kind."
Often, new services have to be provided by pharmacists so it was really nice that technicians could deliver this, and it benefitted the rest of the team as well