Health champions: a key role in the success of HLP
Views
Health champions: a key role in the success of HLP
With the introduction of Quality Payments in April, Healthy Living Pharmacies and health champions are once again in the spotlight
In 2009, the concept of Healthy Living Pharmacies (HLPs) was born in Portsmouth, and with it the role of the health champion was created. Since those early days, the role has gone from strength to strength, with thousands of pharmacy staff now qualified and leading health and wellbeing in their communities.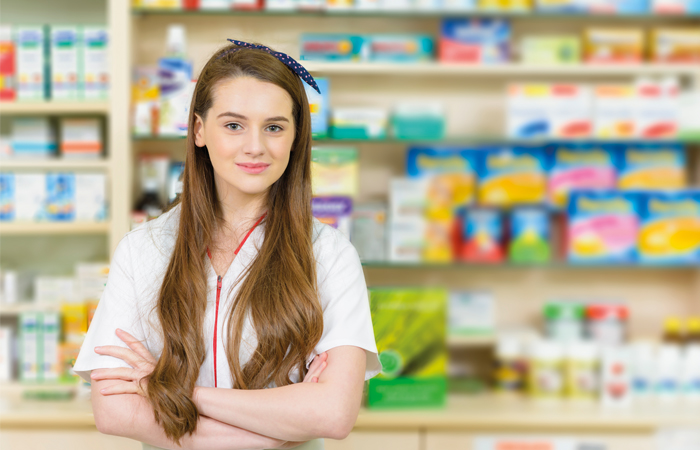 Who are health champions and why are they needed?
Health champions are members of the pharmacy team who are trained and accredited to provide customers with health and wellbeing advice. The key role is to proactively provide people with information about their health and signpost them to other pharmacy or community services that will help them to adopt healthier lifestyles. Health champions have achieved the Royal Society for Public Health (RPSH) level 2 award in Understanding Health Improvement, which is recognised by other health providers and public health commissioners.
So why are health champions needed? Well, part of the challenge that the NHS faces is the widening health inequalities gap and the resulting cost implications. There are many causes of this, including social deprivation, but unhealthy lifestyles are a major contributor And from April 2017, being a HLP will partly form the criteria of the Quality Payment scheme within the pharmacy contract. Any pharmacy wishing to become an HLP must have at least one full-time equivalent qualified health champion as part of their team. In addition to providing advice, this person can also support recruitment to pharmacy services, help deliver some of these services and lead local health promotion events.
Who can become a health champion?
Any pharmacy team member can become a health champion and there are no specific entry requirements. The course will increase an individual's knowledge of health inequalities and support the communication of health messages, enabling them to promote health and wellbeing effectively. The ideal candidate will:
Live in the community that they work in
Work on the healthcare counter or, if within the dispensary, has plenty of opportunity to interact with customers
Be passionate about helping individuals and making a difference
Be prepared to engage in proactive conversations about an individual's health
Want to develop their role and invest time in their development
Have or can develop skills in questioning, listening and establishing rapport
Have or can develop a knowledge of health-related issues, such as obesity, smoking and alcohol
Work well in a team and is prepared to take the lead in activities such as health promotions
Possibly be engaged in service delivery already
Be able to research and keep an up-to-date directory of health and wellbeing services in the local area.
What training is available?
A number of RSPH-accredited centres offer the level 2 award in Understanding Health Improvement, including Pharmacy Complete. The RSPH 2017 syllabus includes four core areas:
1. Inequalities in health
2. How effective communication can support health messages
3. Importance of promoting improvements in health and wellbeing
4. Impact of behaviour change on health and wellbeing.
Once completed, the learner requests and completes the formal RSPH assessment, invigilated by their pharmacist under exam conditions. This assessment is then marked by the RSPH, who issue a certificate and a badge to successful candidates.
Beyond this core training, health champions can continue to develop their knowledge and skills with further RSPH Level 2 qualifications on public health issues including mental wellbeing, dementia, healthy eating, smoking, sexual health and alcohol.
Conclusion
Evidence shows that the health champion role is beneficial to the individual, the pharmacy and the population – improving motivation, productivity and outcomes. We have witnessed a fire being lit inside many team members as a result of this training and heard inspirational stories about what health champions have achieved. Many pharmacies have gone on to train their entire teams as health champions and, with the inclusion of HLP in the pharmacy contractual framework, we should now see the role firmly established in every community pharmacy in England.
A health champion's story
Claire Walker is a health champion for Dudley Public Health and B Payne & Sons Pharmacy in Derby. Here, she describes why being a health champion matters to her
"I remember working in a local college at the Fresher's Fair. We had all the resources out and we were promoting sexual health, stop smoking, weight management and alcohol awareness. I remember getting towards the end of the day when a young girl approached the table and asked if she could speak to me privately. I took her off to one side and, in a quiet voice, she told me she was in a bad situation and she had no idea how to get out of it or where she needed to go to get advice.
"After calmly talking to the young girl about it all being okay and that we could help her, I gave her all the information and contact numbers she needed to get the help and support she was looking for. At the end of that day, I felt extremely proud and very fulfilled, knowing I could have really made in difference in someone's life.
"The following year, I went back to the same college and the same girl I had spoken to the year before approached me, full of confidence, and thanked me so much for helping her. She was in a much better place and she now felt great. I was of course on a high all day because I could not believe what a change I saw. I knew then that being a health champion was the best thing I have ever decided to do because I really made a difference to someone's life and it made everything all worthwhile."
Sponsored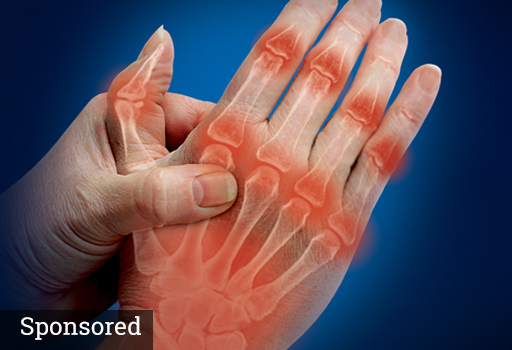 This video-based module introduces a topical NSAID gel that can help relieve joint pain and stiffness caused by osteoarthritis, and demonstrates how diclofenac works to target pain and inflammation in the body.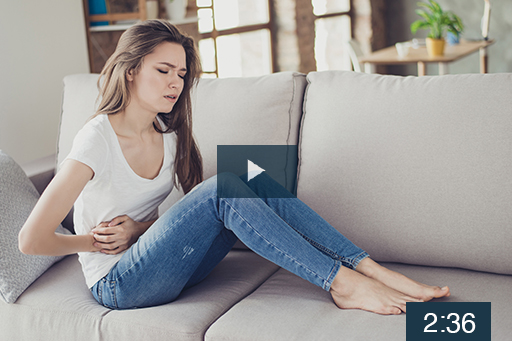 Discover the key benefits of different types of laxatives, and the right questions to ask customers to ensure you know which to recommend
Record my learning outcomes
Views
Inspiring stories related to health, fitness and the pursuit of wellbeing