What is Dragonfly Biosciences?
Dragonfly Biosciences started in 2017 and began by researching the Cannabis Sativa L. plant to understand what CBD was all about and its potential health and wellness properties.
Our team of expert farmers and scientists develop CBD from 'seed to shelf'. We combine Cannabis Sativa L. organically grown in the Balkan mountains, with cutting edge extraction and formulation techniques at our EU-GMP standard facility a stone's throw from the picturesque Olt Valley, to make narrow and broad spectrum CBD in a range of strengths to take by mouth.
What are the benefits to people and the planet?
As well as organically certified soil being free from contaminants, pesticides, and heavy metals – all of which can be harmful to humans – we use the by-product of our process as an organic fertiliser to get nutrients back in the soil.
Dragonfly is striving for 100 per cent environmental packaging by the end of 2022, and we are working on replacing the plastic ring on our pipettes with one made from waste plastic from the ocean.
Can you tell us more about the organic and 'carbon eating properties' of Dragonfly CBD?
Organic places the natural environment at the centre of all its practices and if all of Europe followed organic standards, greenhouse gas emissions associated with farming would fall by 50 per cent.
Cannabis Sativa also has incredible 'carbon eating' properties. One hectare of industrial hemp can absorb 15 tonnes of CO2 per hectare, and the Dragonfly farm has 650 hectares of organically grown Cannabis Sativa L. crop, which has absorbed over 19,000 tonnes of CO2 in the last four years1 – that's more effective than a forest of the same size.
Are there any downsides to your product?
Dragonfly is not the cheapest CBD oil but it's not the most expensive either. We pride ourselves on transparency to build trust with the consumer, with batch specific lab reports available for every single product so people can be reassured about what they are buying.
Other CBD products that are not organically made, or are created synthetically in a laboratory, don't always do that, plus you have the cost of the chemicals and the carbon footprint.
What more can pharmacy teams do to engage with customers on the issue of sustainability?
Advise people to look for companies that share information about the quality of their product but also their organic credentials. You need to know you are getting what you are paying for and that it is an authentic product.
What else are you working on?
Last year we launched the soothing and hydrating Dragonfly CBD® Skincare range for face, body, and lips, and we've recently established Dragonfly Community, an organisation designed to support charities providing critical aid and assistance to vulnerable people suffering from mental health issues.
What are your future goals for Dragonfly?
Education for consumers is an important part of our strategy as we want people to understand CBD is a healthy, natural product with no psychoactive impact that works really well with your body.
How can pharmacies find out more?
Visit the Dragonfly CBD website or talk to your Alliance rep.
Sponsored
Sponsored education
Work through a customer consultation to determine the possible cause of stinging, gritty eyes and recommend an effective treatment to help ease these symptoms.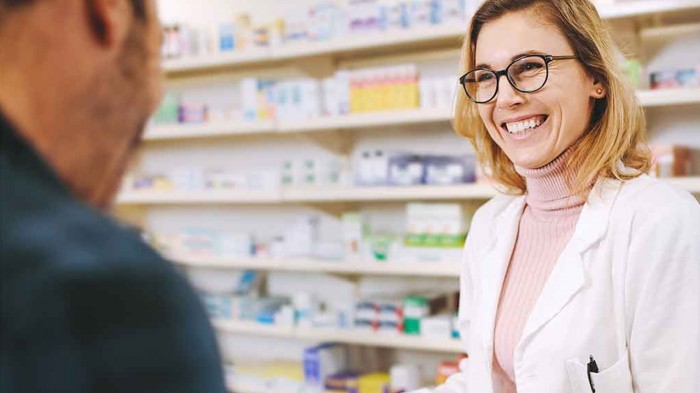 Sponsored education
Update your knowledge on a POM to GSL hayfever switch with this short video
Record my learning outcomes