Time out with... Samantha George
Views
Time out with... Samantha George
Having worked on LanesHealth's portfolio of established brands over the last three years, Samantha George, senior product manager at LanesHealth, is now focusing on a new product launch and is enjoying the variety and challenges this brings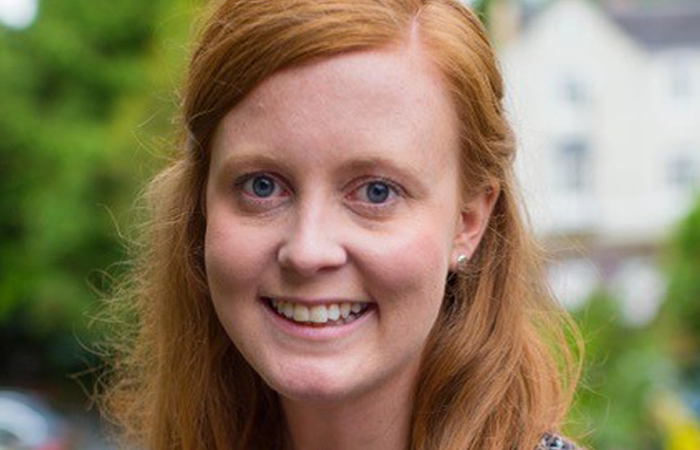 Q: What's your typical day?
A: Half my role is marketing based, so one minute I'll be looking at our marketing and PR plans, working with our agencies to develop these for all our brands. The other half of my role is very much product based, so the next moment I'll be doing product development, looking at new ideas and improvements we can make to products, as well as new product concepts and getting those to market. I really enjoy working with such a variety of people and on so many different and exciting projects within the company and externally, there's just always new experiences and things to get involved with.
Q: What projects are you excited about at the moment?
A: I'm most excited about the launch of GeloRevoice in the UK. This is quite a unique throat lozenge that dissolves in the mouth to create a hydrogel complex, which soothes and protects the mouth and throat linings from irritation, hoarseness and tickly throat. Part of the reason why this product is so exciting is that it does actually have clinical data to support it. It's proven to reduce the symptoms of vocal strain by 77 per cent within the first five days of use, so it's really useful for those people really reliant on their voice and their throat, which is actually most people.
Q: What are your biggest challenges?
A: I think really the biggest challenge at the moment for me is the building awareness of new product development (NPD) and, in particular, GeloRevoice. We're starting from a very small base in the UK so we've got quite a high-profile influencer and sampling strategy going on at the moment to build up awareness. And then we're continuing to build on our listing opportunities and pharmacy is quite a big focus for us because recommendations in pharmacies is going to be key in getting the awareness right. We have a group of territory managers that go around independent pharmacies in the UK to discuss the product with them, which we think is quite important to have, especially the explanation as to why its working in the way it is and how the product is useful.
Q: GeloRevoice is associated with vocal strain – why is this topic important for pharmacy teams to be aware of?
A: You don't necessarily realise how many people suffer from vocal strain. Using your voice is so important for so many people and it's frustrating when you are limited. In terms of professionals, it can go all the way to teachers, call centre workers, pharmacy teams and the likes of you and I now. Voice-related health conditions such as hoarseness, lost voice and discomfort on speaking are probably more common than you might expect, with one in 25 of the UK population suffering with some form of voice problem. It's actually estimated that voice disorders cost the British economy £200 million a year due to absence from work, which is phenomenal. And pharmacy teams are going to play a key role for people when they are struggling by offering clinically-proven solutions.
Q: What does the future hold?
A: For LanesHealth at the moment it's quite an exciting time because we've got a number of really well-established brands that we're looking to develop and continue to grow in the market, but we also have some quite exciting NPD in the pipeline for the next couple of years so there's a lot of exciting stuff going on at the moment. All will be revealed!
Quick fire!
Cat or dog? Neither – I'm quite controversial, I think
Coffee or tea? Again, neither – I'm a terrible office colleague not being part
of the tea run!
Football or rugby? Rugby
Music or podcasts? Music
Box set binge or movie? Movie
Night owl or early bird? It definitely depends on the day of the week!
Sponsored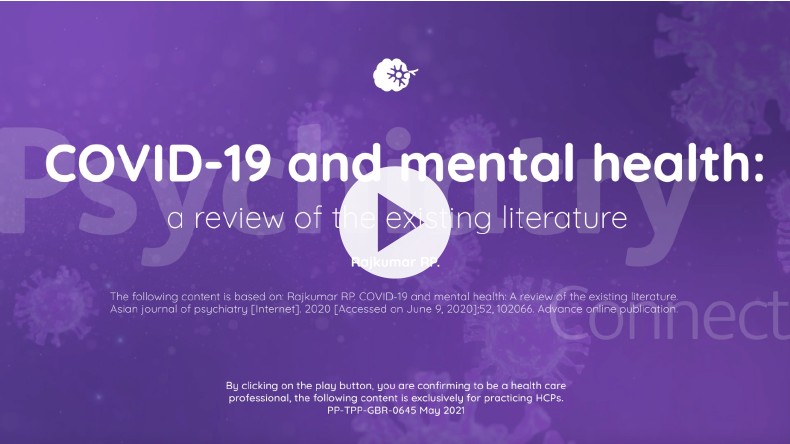 Sponsored education
Viatris has created this short video based on a publication reviewing global research into the potential impact of the Covid-19 pandemic on mental health. It identifies six areas where psychiatrists can play a role in supporting people's mental health through these difficult times.
Sponsored education
Safely recommend the most effective laxative for every customer with constipation
Record my learning outcomes