The work done throughout the year by the charity Breast Cancer Now is always important, but October is when it raises the bar with Breast Cancer Awareness Month. And this year especially, it is vitally important not to let the campaign's messages go unnoticed
During 2020, Covid-19 gave breast cancer the biggest challenge it had faced in decades. Breast Cancer Now estimates there were likely to have been almost 107,000 fewer referrals, with around one million women in the UK having missed out on vital screening appointments.
"Coronavirus put many areas of breast cancer on pause," says the charity. "Now, more than ever, we need people, communities and businesses across the UK to help us 'press play' on breast Cancer Research and care."
There are lots of ways in which pharmacy teams can lend their support during Breast Cancer Awareness month – and beyond.
As well as creating an in-store display with information posters and leaflets to raise awareness among customers about the signs, symptoms and risk factors of breast cancer, how about raising money by taking part in a sporting challenge, or holding an afternoon tea? For inspiration on all sorts of ways to get involved, visit Breast Cancer Now.
Pretty in pink
And don't forget: October 22 is Wear it Pink Day. If ever there was a perfect time to put on that pretty pink top, pull on a pair of bright pink legwarmers or sport a pair of fetching pink bunny ears, that will be the day! Find out more about what you can do via Wear it Pink.
For those who are new to fundraising for Breast Cancer Awareness Month, or are looking for new ideas, follow the Wear It Pink step-by-step guide. Everyone who registers will be sent a fundraising pack in the post, full of great ideas, games and decorations for the pharmacy.
There's lots of resources to download free, including printable invitations, posters, games and bunting, plus video call backgrounds featuring pink confetti, pompoms and party hats.
And awareness and fundraising doesn't just stop when the calendar flips over to November. You can get into the festive spirit by booking tickets to Breast Cancer Now's Carols by Candlelight concert (virtual or in person) in December, and shopping online at Breast Cancer Now's first ever Christmas market, which will be live from 15 November until 7 December.
Signs and symptoms of breast cancer
The untimely death of Sarah Harding at the age of 39 in early September 2021 was a stark reminder that although breast cancer is more common among older women, it can affect all ages.
The signs and symptoms of the disease include:
A lump or swelling in the breast, upper chest or armpit
A change in the skin, such as puckering or dimpling
A change in the colour of the breast – it may look red or inflamed
A nipple change, such as becoming inverted
A rash or crusting around the nipple
Unusual discharge from either nipple
Changes in size or shape of the breast
Pain in the breast or armpit that is there all or almost all the time.
Although it is rare, men can ger breast cancer. The most common symptom of breast cancer in men is a lump in the chest area.
Customers can be encouraged to check themselves for symptoms with regular TLC around the whole breast area, including up to the collarbone and in the armpits:
Touch: can you feel anything new or unusual?
Look: does anything look different to you?
Check: any new or unusual changes with a GP.
The GP may refer the customer to a breast clinic. This does not necessarily mean they have breast cancer, but it will allow assessment to find out what is going on.
If any customers are worried about breast health or breast cancer, they can speak to Breast Cancer Now's breast care nurses for free by calling 0808 800 6000 or contacting them by email.
The importance of screening
Mammogram screening prevents an estimated 1,300 deaths from breast cancer each year in the UK.
The NHS offers free screening to women aged between 50 and 71 who are registered with a GP in the UK. Invitations are automatically sent out every three years. This may not happen the year the woman turns 50, but it will happen by the time she is 53.
The sooner breast cancer is found, the more likely it is to respond well to treatment, and the less likely it is that more extensive surgery will be required. Encouraging women to attend their screening appointments when invited is vitally important.
Mammograms are the most reliable way of detecting breast cancer. However, they are not 100 per cent reliable and some breast cancers are missed. It is therefore important that women continue to practice their own TLC, as described above.
Also this month: BackCare Awareness Week
The pandemic has also taken its toll on the nation's backs, with working from home, studying from home and spending more time at home all having had a negative impact. The focus of this year's BackCare Awareness Week will therefore be on these areas.
Running from 4-8 October, the awareness week will also offer support for those who have continued to work away from the home – including in pharmacies.
In the week before the event, a range of booklets, information sheets, videos and posters will be available to download, reminding everyone how to care for their backs, the very structure that supports us all, day in, day out.
To register your pharmacy's interest in taking part in BackCare Awareness Week, email info@backcare.org.uk.
Sponsored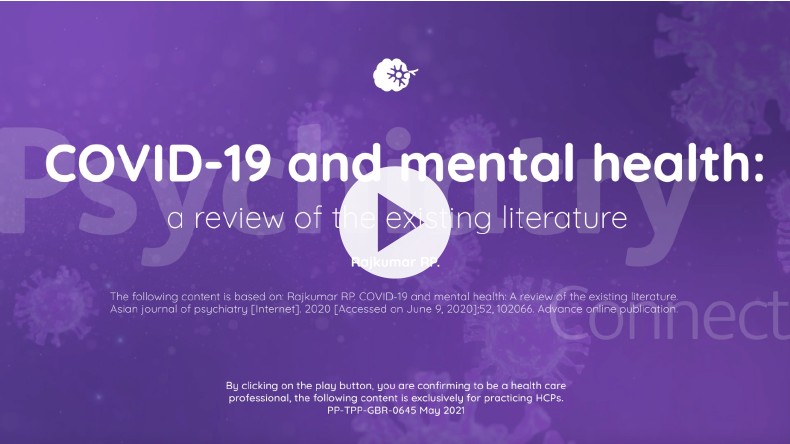 Sponsored education
Viatris has created this short video based on a publication reviewing global research into the potential impact of the Covid-19 pandemic on mental health. It identifies six areas where psychiatrists can play a role in supporting people's mental health through these difficult times.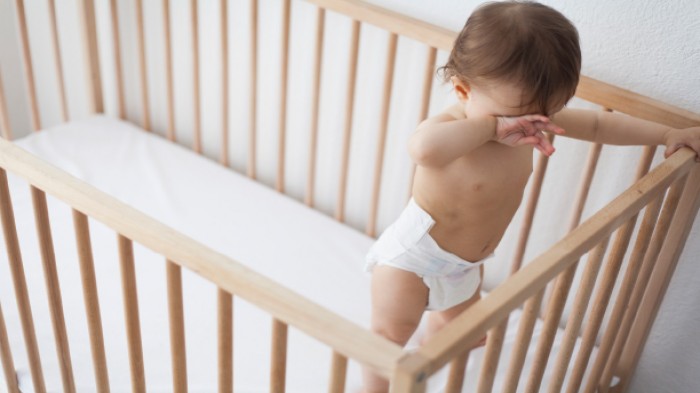 Sponsored education
Prepare to advise parents and carers on appropriate management of their children's eczema.
Record my learning outcomes