September sees a plethora of health awareness campaigns from dementia and mental health to heart health and arthritis and there's plenty of opportunity for pharmacy teams to get involved
Alzheimer's is the most common form of dementia, a disease suffered by 50 million people around the world. A new case is diagnosed every three seconds, and it is the fifth leading cause of death in the world.
This year, to raise awareness and highlight the issues faced by people affected by the condition, the theme of World Alzheimer's Month, which runs throughout September, is 'Let's talk about dementia'.
"We want to raise awareness of how it impacts the daily lives of people affected by the condition and challenge the stigma that surrounds it," says the Alzheimer's Society, which is the charity running the campaign. "We know that receiving a dementia diagnosis can leave a person feeling very alone. We have also spoken to primary carers who feel isolated since their loved one received a diagnosis."
The pinnacle of the campaign is World Alzheimer's Day, which takes place every year on 21 September. It is a culmination of the month's activities to raise awareness and highlight issues faced by people affected by dementia. It is an opportunity for people and organisations to demonstrate how these issues can be overcome and help people live well with dementia.
What is dementia?
Dementia is a disease that affects the brain and is largely characterised by memory loss, but it can also affect the way people speak, think, feel and behave. Most people with dementia are over 65 years old, but it can also affect younger people.
Risk factors for developing dementia include getting older, genetics, injury, health and lifestyle factors such as lack of physical activity, being overweight, consuming excess alcohol and smoking. Research has also shown that hearing loss, untreated depression, loneliness or social isolation, and sitting for most of the day may also be implicated.
Not everyone will develop the same symptoms. However, the most common early signs of dementia are:
Memory loss – particularly short-term memory problems
Repeat things out loud and asking the same question over and over
Difficulty thinking things through and planning
Problems concentrating, understanding new ideas or solving problems
Difficulty with daily tasks such as following a recipe or checking a bank account
Language problems, such as being unable to find the right word or follow a conversation
Being confused about time or places
Having problems judging distances (for example, on the stairs)
Seeing patterns or reflections in mirrors that look like something else
Mood changes or difficulties controlling emotions
Becoming more anxious, sad, frightened, irritable or easily upset
Loss of interest in things and loss of confidence
Changes in personality.
How quickly symptoms develop varies from person to person, but they will worsen over time so that eventually the person will be unable to do everyday things.
Dementia also shortens life expectancy, although some people live with it for many years. Unfortunately, there is no cure for the condition, so taking preventative measures to reduce risk is important.
Get talking about dementia this September
For this year's World Alzheimer's Month, the Alzheimer's Society is asking people to break the silence around dementia. Pharmacy teams can do this by joining its Dementia Friends movement, and sharing its campaign information with friends, family, colleagues, customers and patients. Pharmaices can also join the conversation on social media using #WorldAlzheimersMonth.
Run by the Alzheimer's Society, the Dementia Friends programme is designed to change people's perceptions of dementia, and to transform the way everyone thinks, acts and talks about the condition. Those who sign up will learn more about dementia and how to help.
"Pharmacy teams are ideally positioned to help patients and their carers to make positive choices about their health, optimise their use of medicines and signpost to other forms of support," says the Alzheimer's Society. "It is important that all staff in a pharmacy benefit from having dementia awareness and not just those on the pharmacy counter."
Many pharmacy team members are already Dementia Friends, and providing this service is linked to the pharmacy quality scheme (PQS). Find out more via the PSNC.
Dementia Friends information events are no longer running in person because of Covid-19, but there are lots of virtual information sessions coming up. These friendly and interactive sessions last for around 45 minutes and are run by community Dementia Champions. They explain more about dementia, how it affects people and what can be done to help. "Big or small, every action counts!" says the Alzheimer's Society.
Further information and advice
The Alzheimer's Association highlights these additional considerations and resources for pharmacy teams and/or their customers:
Make sure everyone is aware of safeguarding and fraud prevention measures
Making sure everyone is aware of Power of Attorney
Be aware of the challenges people with dementia might have with handling money, chip and pin, automated call menus or forgetting information like addresses or birthdays
Look through the PSNC's dementia-friendly environment checklist. Does your pharmacy need more seating, clearer signage to support people?
Download The Association of Convenience Stores guideline for Supporting Vulnerable Customers for inspiration about store layout
See what the Alzheimer's Society has to say about creating dementia-friendly communities
The Alzheimer's Society provides more than 2,000 local services for people with dementia, alongside services offered by other providers. Use its Dementia Directory to search for services by postcode
Signpost people affected by dementia to the Alzheimer's Society's Dementia Connect support line 0333 150 3456 for advice and support
Talking Point is the Alzheimer's Society online community where help and advice is provided through peer support.
Also this month
There are plenty of other health campaigns to get involved in this month, including the following:
Know Your Numbers! Week: 6 to 12 September
This year marks the 21st anniversary of Know Your Numbers! Week, and organiser Blood Pressure UK is marking the milestone with a new theme and activities. Due to social distancing measures, it won't be able to offer free blood pressure checks in person, but it is encouraging the whole of the UK to get a blood pressure check.
High blood pressure can lead to heart attacks, strokes and other illnesses. Around a third of people in the UK have high blood pressure, but most don't know it as it doesn't have any symptoms. The only way to find out is to have it checked.
"We want to make this the year of home monitoring," says Blood Pressure UK. The charity is looking for help spreading the word around local communities, and pharmacy teams can register interest here.
Blood pressure resources are available here and a promotional poster for the 21st anniversary awareness week can be downloaded and printed for use in store.
World Suicide Prevention Day 2021: 10 September
For World Suicide Prevention Day 2021, the theme explores the complicated idea of 'hope' in suicide prevention. The theme of day is 'Creating Hope Through Action', and digital resources as well as additional information can be accessed via the National Suicide Alliance.
In 2018, the latest full year for which Office for National Statistics (ONS) figures are available, there were 6,507 suicides registered in the UK. This was significantly higher than in 2017, and the first increase since 2013. Three-quarters of the deaths were among men. Scotland had the highest suicide rate, followed by Wales. People aged 45-49 years were the most at-risk group, although suicides among the under 25s have generally increased in recent years, says the ONS, particularly among 10-24-year-old females. The pandemic looks set to have exacerbated the problem.
Sexual Health Week 2021: 13 to 19 September
This year's Sexual Health Week will explore the secret to healthy relationships and happy sex lives: consent.
Throughout the week, organiser Brook will be looking at everything from consent in digital relationships to how to tackle sexual harassment in schools, as well ways to make consent more inclusive. It will also be providing young people, educators and sexual health professionals with a range of tools and resources to make sure everyone gets consent.
To get your pharmacy involved, access the "Consent: Do You Get It?" campaign toolkit.
RA Awareness Week: 13 to 18 September
Rheumatoid Arthritis Awareness Week aims to raise awareness of the condition and dispel myths and misconceptions.
Rheumatoid Arthritis (RA) is very different to the more common osteoarthritis (OA) in that it can strike people from the age of 16. It is an auto-immune disease, so as well as affecting joints, it can have a negative impact on internal organs such as the heart, lungs, eyes. There are serious consequences to late diagnosis or lack of appropriate treatment, says the National Rheumatoid Arthritis Society.
This year, the Week will focus on mental and physical wellbeing for people living with RA. To find out more from the National Rheumatoid Arthritis Society.
National Eye Health Week: 20 to 26 September
This year's National Eye Health Week aims to promote the importance of good eye health and the need for regular eye tests for everyone.
Sight tests can detect early signs of conditions like glaucoma, which can be treated if found early enough. Other health conditions such as diabetes and high blood pressure may also be picked up.
Around two million people in the UK are living with sight loss severe enough to have a significant impact on their daily lives. Half of this sight loss is avoidable, says the charity Vision Matters, which organises the awareness week. "Vision is the sense people most fear losing, yet many don't know how to look after her eyes," it says. "National Eye Health Week aims to change all that."
To find out more about the campaign, and download resources including flyers on how to wear glasses with a face mask, plus activities for children, visit the Vision Matters resource centre.
Sponsored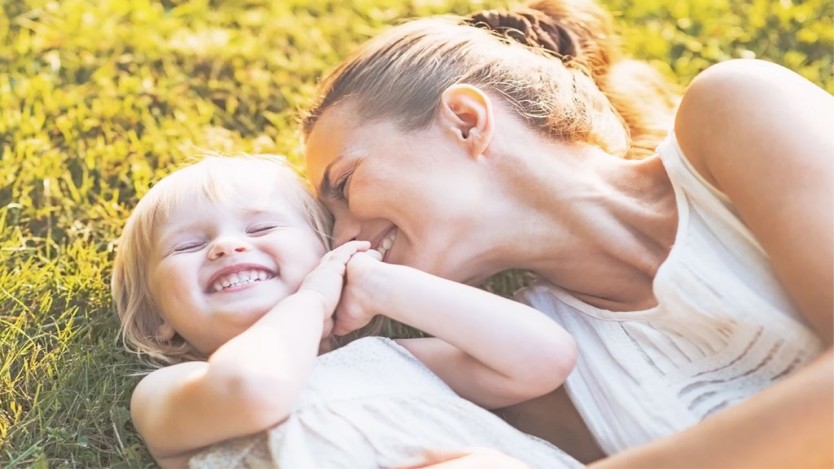 Sponsored education
This interactive video will test and reinforce your knowledge so you can confidently advise parents on common childhood illnesses, such as teething, earache, coughs and colds.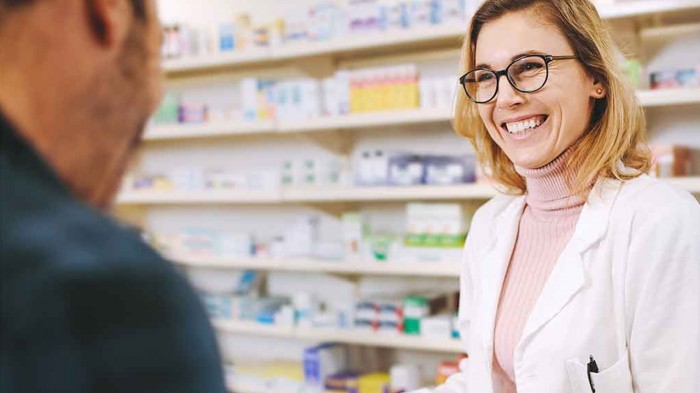 Sponsored education
Update your knowledge on a POM to GSL hayfever switch with this short video
Record my learning outcomes