Every hour, someone dies as a result of alcohol in the UK. With Dry January approaching these are the benefits of taking a break
According to Mark Leyson of Alcohol Change UK, the organisation behind Dry January, most people have a complex relationship with alcohol. "Whilst drinking can sometimes bring us pleasure," he says, "if we're honest with ourselves, alcohol can often end up playing a more central role in our lives than we'd like, exacerbating all sorts of problems with our physical and mental wellbeing."
The good news is that most drinking behaviours can be changed for the better. "Our key behaviour change offering is Dry January," explains Mark. "It is aimed at helping adults who drink at or above increasing risk levels to try a month without alcohol with a view to taking control of their drinking (whatever that means to them) for the longer term."
Despite growing in popularity, Dry January participants tend to be white, female, educated and from higher income groups. Alcohol Change UK has therefore commissioned research to help it better understand the barriers to particular groups taking part and how to overcome them. This project should be complete by the middle of 2022. In the meantime, there is plenty that pharmacy teams can do to encourage customers – of all backgrounds – to take part.
What's the problem?
A quick glance at the UK's alcohol harm statistics make for sobering reading. Here are just a few:
Almost a quarter (24 per cent) of adults in England and Scotland regularly drink over the Chief Medical Officer's low-risk guidelines
Provisional data shows that in England and Wales, there were 7,423 alcohol-specific deaths in 2020. That's 19.6 per cent more than the previous year
Alcohol misuse is the biggest risk factor for death, ill-health and disability among 15 to 49 year-olds in the UK
Alcohol is a causal factor in more than 60 medical conditions, including mouth, throat, stomach, liver and breast cancers; high blood pressure; cirrhosis of the liver, and depression
In England during 2019/20, there were 976,425 hospital admissions related to alcohol consumption – 12 per cent more than in 2016/17
In Wales during 2017/18, there were 54,900 alcohol-related hospital admissions and 14,600 alcohol-specific admissions
In Scotland in 2019/20, there were an estimated 35,781 alcohol-related hospital admissions
The number of people over the age of 65 admitted to hospitals in England for alcohol-related conditions rose by seven per cent between 2016/17 and 2019/20.
For more facts and figures, visit the Alcohol Change website.
Just a month?
Alcohol Change UK says it only takes three weeks to break a habit. So, with four weeks in the month, by the end of Dry January, participants could have made hugely positive strides to improve their health and wellbeing.
As well as leading to brighter skin, a calmer mind and better sleep, a month away from alcohol lowers blood pressure, reduces a person's risk of developing diabetes, cuts cholesterol and reduces levels of cancer-related proteins in the blood. "The real magic happens when January is over," add the organisers. "Research conducted by the University of Sussex has found that six months after Dry January, more than 70 per cent of people who take on the month with Alcohol Change UK's support are still drinking more healthily. On top of that, they have boosted levels of wellbeing, and much more besides."
Signposting
Customers can, of course, choose to reduce or stop their alcohol consumption at any time, but research shows that people who take on Dry January with Alcohol Change UK are twice as likely to have a totally alcohol-free month, and to enjoy long-term benefits.
Point customers in the direction of the free to download 'Try Dry' app. During Dry January and beyond, it will help them keep track of alcohol units, calories and money saved, and it can be used to set personalised goals all year round. Customers can also sign up for free coaching emails full of tips, stories and more. More details here. And on social media, remember #stopsobershaming.
Sponsored
Sponsored education
Work through a customer consultation to determine the possible cause of stinging, gritty eyes and recommend an effective treatment to help ease these symptoms.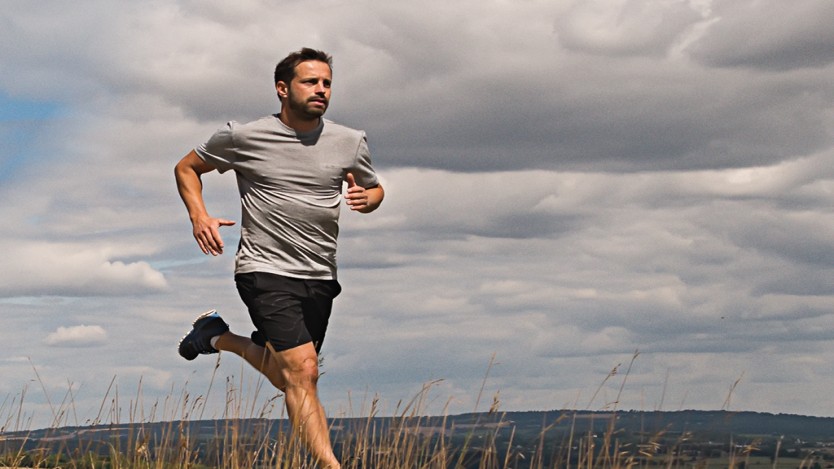 Sponsored education
Make the right recommendations to support customers to stop smoking
Record my learning outcomes