Stub it out this Stoptober
Campaigns
Stub it out this Stoptober
Since 2012, Stoptober has inspired 1.5 million smokers to make a quit attempt. The 2017 campaign is now underway so what's new this year and how can pharmacy teams offer vital support?
We all know how harmful smoking is. From stark on-pack warnings to the statistic that one in two smokers will die from a smoking-related disease, the message that tobacco kills is impossible to avoid.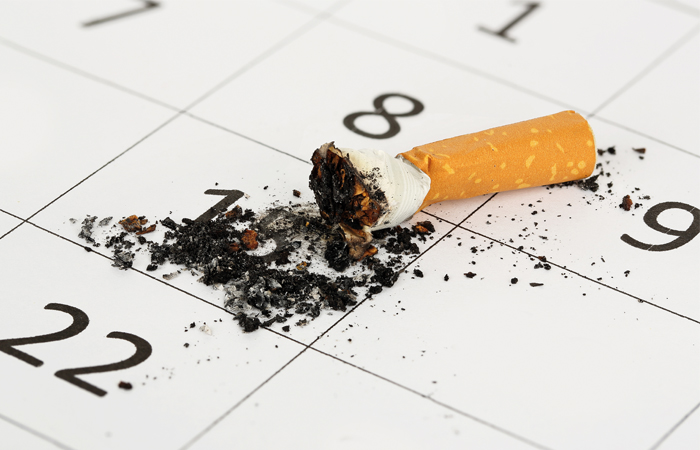 Public health bodies are unanimous in stating that the best thing smokers can do for their health is to quit. As well as short-term health improvements, such as easier breathing after being smoke-free for 72 hours, quitting reduces the risk of developing serious heart and lung disease. However, quitting is easier said than done, as many of the 6.7 million adults in England who still smoke can attest. Nicotine is an addictive substance, and the routine of lighting up can form a psychological dependence that's hard to break.
Setting goals
Stoptober can be a lifeline to those struggling with tobacco addiction. Quitting on your own can seem like a daunting task, which is why Public Health England's (PHE) annual campaign rallies people around a common goal and encourages people to seek support from family, friends and stop smoking services.
The campaign's objective is to encourage as many smokers as possible to make a 28-day quit attempt during the month of October. It's all about ensuring people access services that can help them quit for good and keeping motivation levels up through positive messages. The results speak for themselves: Stoptober has inspired 1.5 million quit attempts since it started in 2012.
Participants can sign up to receive free support direct to their phone, laptop or tablet via the Stoptober app, as well as daily motivational messages via email or Facebook Messenger and free face-to-face support in their local pharmacy.
PHE says success comes down to setting and building on achievable goals, with a spokesperson saying: "Stoptober is based on the insight that if you can stop smoking for 28 days, you are five times as likely to be able to quit for good. The campaign chunks down the quitting process, presents it as a more manageable 28 days and rallies people around a specific date to get started."
Support from pharmacy
Community pharmacies have played a key role in promoting Stoptober, with 9,000 pharmacies taking part in 2016. Royal Pharmaceutical Society president and community pharmacist Ash Soni describes Stoptober as a "great opportunity to encourage people to quit smoking and raise the profile of the services that your pharmacy offers." Nicotine replacement therapy (NRT) sales and cough/cold queries are a great way to start conversations around smoking, says Ash, who also advises teams to be loud and proud: "Put the posters and leaflets from PHE in prominent positions and draw attention to them yourself so it's clear you are there to actively help people wanting to quit."
The whole team
Gul Root, lead public health pharmacist at PHE, says smoking cessation is vitally important: "Supporting people to stop smoking is one of the most effective ways in which any healthcare professional can help improve the health of people in this country." Advice from a healthcare professional ranks second in people's most commonly cited reasons for trying to quit, Gul adds, highlighting the difference a simple conversation can make.
Each member of the pharmacy team can make a difference, Gul stresses: "It is not just pharmacists who have a role to play in helping people quit smoking. Pharmacy staff who reflect the social and ethnic backgrounds of the communities they serve are well placed to encourage people to stop smoking," she says. Research shows that pharmacy staff are as effective as pharmacists in achieving quits, Gul adds, highlighting the importance of training the whole team.
What's new this year?
As of 2016, Stoptober is positioned within PHE's One You campaign, which looks at how people can address poor lifestyle habits such as smoking, inactivity and poor diet
This year's campaign aimed to get more male smokers on board
Promotional support comes via a new TV ad featuring e-cigarettes for the first time, as well as two soap stars from Coronation Street and EastEnders
Smokers who feel discouraged by previous failed quit attempts may take heart from a recent UCL study suggesting that there has never been a better time to quit due to factors such as the introduction of plain packaging and an increased variety of stop smoking aids
Promotional kits, including leaflets, posters and window vinyls, have been automatically distributed to small chains and independents by the Healthcare Distribution Association.
Sponsored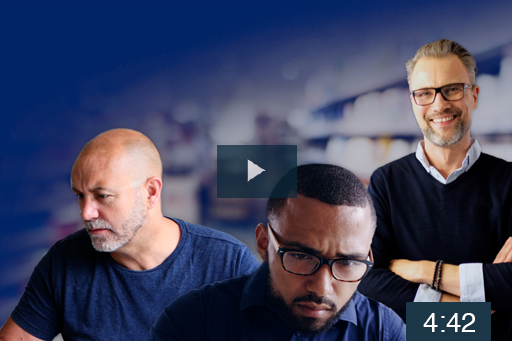 This interactive video will introduce three patients with erection problems (EPs) and ask you to work out what the causes might be and how you can help.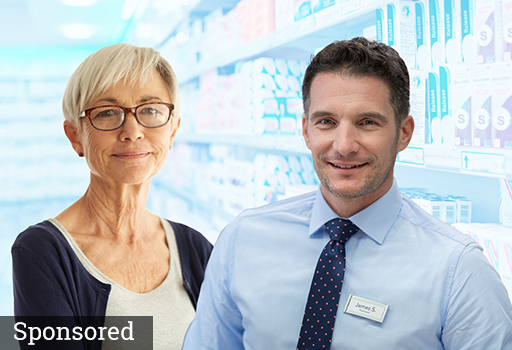 Work through a customer consultation to determine the possible cause of stinging, gritty eyes and recommend an effective treatment to help ease these symptoms
Record my learning outcomes
Campaigns
Inspiring stories related to health, fitness and the pursuit of wellbeing