Before you begin, have you completed the first three modules in this series about patient safety?
Part one: The importance of a safety culture
Part two: Investigating incidents and causes
Part three: Getting to grips with safety culture
This module uses content supplied by Dr Denham Phipps of the School of Health Sciences at The University of Manchester. The original CPPE programme was developed in collaboration with the National Institute for Health Research (NIHR) Greater Manchester Patient Safety Translational Research Centre (GM PSTRC). The NIHR GM PSTRC is a partnership between The University of Manchester and Salford Royal NHS Foundation Trust.
Disclaimer: This learning programme is intended to aid the assessment of different aspects of patient safety with a view to making improvements. Using it will not, on its own, ensure you are compliant with health and safety legislation. Organisations should evaluate their own level of compliance with the law and seek competent advice if appropriate.
Reporting, and analysis of the data that comes from these reports, is vitally important. Not only is it a professional obligation, it is also a positive process that promotes learning.
It is vital to understand how to report incidents. If pharmacy professionals are unaware of how to report incidents locally, then this is something that should be discussed with their line manager. Organisations may also have an internal incident reporting systems that teams should be familiar with.
The Royal Pharmaceutical Society (RPS)'s 'Professional standards for the reporting, learning, sharing, taking action and review of incidents' describes good practice and systems of care for reporting, learning, sharing, taking action and review as part of a patient safety culture.
Sponsored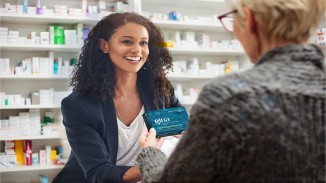 Sponsored education
Use this complete training programme to update your knowledge on the POM to P switch of Gina, and learn how to help women with postmenopausal vaginal atrophy
Sponsored education
This module highlights a new opportunity to treat heartburn and reflux in the pharmacy with Omeprazole 20mg, which is newly available for customers to purchase OTC.