Equipment
1. Feeding equipment
The vast array of feeding equipment and guidelines for expressing breast milk and preparing bottle feeds can make this category confusing for parents, but getting it right can save them time and trouble in the long run
A variety of equipment is needed to bottle feed a baby. Requirements will vary depending on whether the mother is feeding expressed breast milk, formula milk or if she is combination feeding.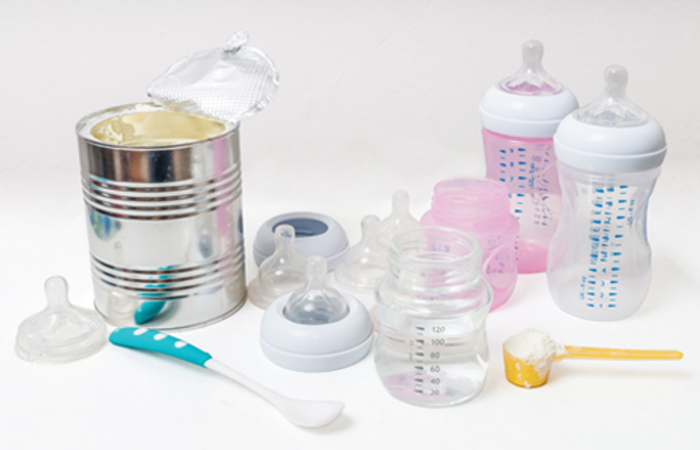 Bottles are required for feeding a baby expressed breast milk or formula milk. Most bottles hold around 260ml (9oz), although smaller bottles are available (from 60ml up to 125ml/4oz), which are more suitable for pre-term babies and newborns.
Bottles are available in standard, wide and super-wide neck widths. Anti-colic bottles have air vents, tubes or collapsible bags to prevent the build up of a vacuum inside the bottle during feeding. Disposable bottles are sterile, but single-use.
Types of teat
Bottle teats can be wide, flat or shaped to mimic a mother's nipple when in the baby's mouth. In addition, there are specialist teats, including:
Anti-colic teats: these help reduce the amount of air a baby swallows
Orthodontic teats: designed to minimise harm to the baby's developing teeth.
There is no evidence to suggest that one is better than another – the choice is the baby's. The flow rate is determined by the hole(s) in the top of the teat:
Slow: suitable for newborns
Medium: suitable for babies from three to six months
Fast: suitable for babies from six months
Variable: the flow adjusts to the baby's sucking action and is also suitable for thicker or specialist feeds.
Parents should check that they use a teat that allows the milk to come out of the bottle at the right speed for their baby.
Most bottles hold around 260ml (9oz), although smaller bottles are available (from 60ml up to 125ml/4oz)
Too big?
If the hole in the teat is too big for the baby, the milk will come out too quickly, which may cause the baby to 'gulp' the milk. Gulping milk can lead to choking and difficulty feeding.
Too small?
On the other hand, if the hole in the teat is too small, the baby will have to work very hard to get the milk and as such may become tired, irritable, full of wind and still hungry.
N.B. Some teats have multiple holes rather than just one large or small hole.
Wear and tear
Teats do wear out over time, so they should be checked regularly for wear and tear and replaced as necessary.
Silicone or latex?
Silicone teats are more durable, but latex teats are softer. Obviously, they are not suitable for babies with a latex allergy.
Research activity
Take a look at the products in your pharmacy and identify the different types of infant feeding equipment. Here are a few examples to start you off:
Bottles and teats
Storage bags for expressed breast milk
Sterilising methods
Machines to make up bottles
Bottle warmers.
Different types of breast pump
Mums may express breast milk for many reasons:
To boost milk supply
To enable them to go back to work
If the baby isn't feeding well
To enable a partner or relative to give a feed.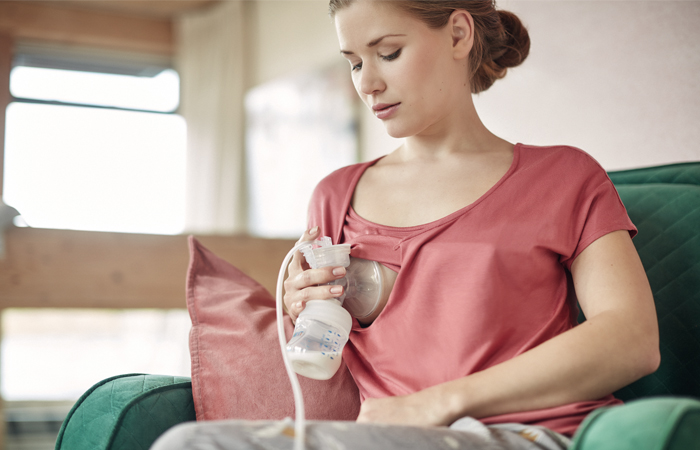 There are three types of breast pump available:
Manual – the suction cup is placed over the nipple and the pump manually squeezed to extract milk. These pumps are inexpensive to buy and cost nothing to run. They are easy to use, quiet and put the mum in complete control during use. However, some mums find it hard to maintain suction while holding and pumping, and find that their hand can begin to ache
Battery-operated – these are easy to use as the machine does the hard work of extracting the milk. However, they can be costly because mums need to replace the batteries frequently and the pump doesn't work as well when batteries are running low
Electric – these are easy to use, quick and have a constant power supply, which makes them good for mums who are expressing frequently. However, they can be quite noisy, depending on the model, and are the most expensive to buy.
To help mums decide which type of pump is right for them, ask them how often they are going to be expressing milk and what their budget is. Breast pumps can be hired so that mums can try them out before buying their own. Suggest they contact the National Childbirth Trust or the postnatal ward at their local hospital.
Sponsored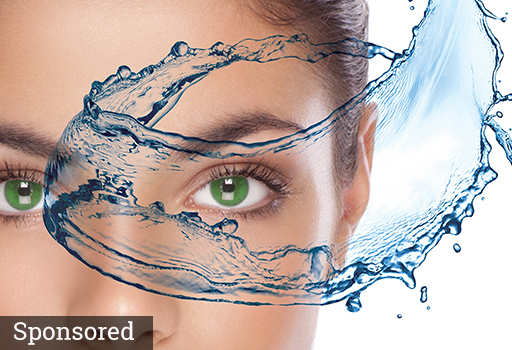 Discover the link between dry eye and blepharitis and learn how to help customers effectively manage these conditions.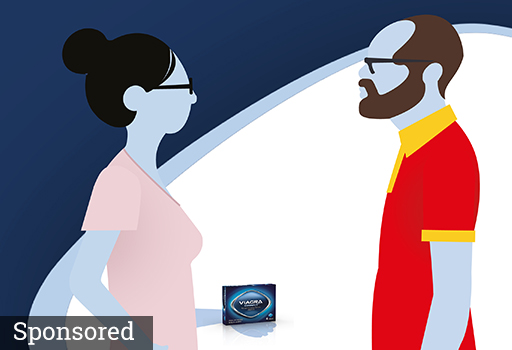 This module will help the pharmacy team to understand erectile dysfunction and its causes, and supply Viagra Connect to male customers affected by it, where appropriate
Record my learning outcomes
Equipment
Inspiring stories related to health, fitness and the pursuit of wellbeing