2021 has been a year dominated by vaccines and a virus that still refuses to be beaten. Here is a look back on the Covid-dominated year
This has been a challenging year, and arguably a year like no other, as Covid-19 continues to dominate people's lives. The virus has led to a lot of uncertainty and disruption, with the spread of the Delta variant, the emergence of the Omicron strain and, in recent months, rising positive cases and hospital admissions yet again. But there has also been some hope during the year, particularly with the success of the national Covid-19 vaccination programme.
This has also been a year in which community pharmacy has been given the opportunity to shine and really make a difference to primary care. According to an article published in the British Medical Journal (BMJ) in June 2021, community pharmacists and their teams have remained accessible to the public by providing essential services, despite immense pressures during the Covid-19 pandemic. They have successfully expanded the flu jab programme and are supporting the delivery of the Covid-19 vaccination roll-out.
Case control
According to the National Influenza and Covid-19 Surveillance Report, published by the UK Health Security Agency (UKHSA) on 18 November, indicators suggest that Covid-19 continues to rise on a national level.
In 2020, the three main Covid-19 symptoms cited by the Government were a fever, a new continuous cough and/or a loss of taste and/or smell. However, the Delta variant (which was classified as a variant of concern in May 2021 and has since dominated Covid cases in most parts of the world) can be much milder, causing symptoms similar to those of a cold or flu in some people, with a runny nose, sore throat and even sneezing. This has made it more challenging for Covid diagnosis, testing and management. At the time of writing, Omicron cases were too sporadic for us to be able to pinpoint symptoms, although reports from South Africa, where this variant seems to have originated, indicate that symptoms are mild.
The Government's key health messages in 2021 have been to reduce the spread of Covid-19 – whatever the variant. At the beginning of November, it launched a campaign across digital channels, radio stations and newspapers, demonstrating the importance of simple ventilation techniques to reduce the risks of catching Covid-19 this winter, especially over the festive season. The campaign came as new research revealed that almost two-thirds of the public don't know that good ventilation is an effective way to reduce the spread of Covid-19 at home (read more here).
Professor Steven Riley, director general of data, analytics and surveillance at the UKHSA, says: "Socialising indoors in places with poor ventilation increases the risk of infection. Help protect yourself and loved ones by opening windows and doors to ventilate the room when meeting people inside."
Professor Riley also advises washing hands regularly and wearing a facemask in crowded places. If people have any possible Covid-19 symptoms, they should stay at home and get a PCR test as soon as possible.
Vaccination is, of course, also key. "More people than ever are eligible for second and booster doses, and it is as important as ever to get vaccinated or receive a booster jab as soon as people are offered one," says Professor Riley.
Community expertise
Community pharmacy has played a key role in primary healthcare since the start of the pandemic in March 2020, and this has continued throughout 2021.
According to the BMJ article in June 2021, community pharmacy teams have been able to provide accessibility and medicines expertise to the public, even in challenging times, with increases of up to 33 per cent in prescription numbers. To cope with this demand, community pharmacies have increased their opening hours and hired additional staff.
According to Leyla Hannbeck, pharmacist and CEO of the Association of Independent Multiple Pharmacies (AIMp), pharmacies have been one of the few places on the high street to keep their doors open. "It's been difficult for the whole pharmacy team in unfamiliar territory, with a lot of added pressure," she says. "But it's also brought a lot of communities together. Many pharmacies have found a collaborative way of working with local volunteers, and even taxi companies."
Vaccination progress
The national Covid-19 vaccination programme began in December 2020 and has been a resounding success. The Covid-19 vaccines currently approved for use in the UK are Moderna, AstraZeneca, Pfizer, and Janssen (available later this year). Most people can have any of these, but pregnant women and the under 40s are usually offered the Pfizer or Moderna vaccines.
By 21 November 2021, nearly 51 million people in the UK had received the first dose of a vaccine, more than 46 million had received a second dose, and 15 million had received a booster jab.
Effectiveness of the vaccines appears to wear off over time, so a booster campaign for the over-50s was launched in September. In November, the MHRA announced that this was being extended to 40 to 49-year-olds as well. According to the UKHSA, two weeks after receiving a booster dose, protection against symptomatic infection in adults aged 50 years and over was 93.1 per cent in those with AstraZeneca as their primary vaccine course and 94 per cent for those having Pfizer.
Pharmacy's role
Community pharmacy teams have played a critical role in the success of the Covid vaccination programme, giving first and second doses to the adult population. Through their strong relationships in local areas, community pharmacies have helped to tackle vaccine inequalities and improve vaccination take-up.
"From January 2021, AIMp campaigned to get pharmacies involved in the Covid vaccination services, and then other pharmacy organisations joined in," says Leyla. "Pharmacy teams have worked together to make sure that everything has been up and running smoothly. There are now over 1,300 pharmacies doing the booster jabs, along with flu vaccinations and other services as well. Pharmacy has done a great job, despite the additional pressure on the workforce and healthcare system."
John Bell & Croyden in London has been a pharmacy vaccination site since the national Covid-19 vaccination programme began. It was originally operating on 13-hour days to ensure good uptake of the vaccine, delivering an average of 1,000 Covid vaccinations a week. According to Jessica Sorrentino, John Bell & Croyden clinical services dispenser, it has been a significant achievement for her to have had the opportunity to step up and train to administer Covid vaccinations alongside all her other duties, knowing she is helping to save many lives and ensuring public safety.
Nishil Shah of W. Cheeseman and Sons pharmacy in Bedford says that 2021 has seen an enhanced relationship between GP practices and community pharmacies, and the confidence of GPs and GP practices in pharmacy has increased. "We set up an off-the-premises vaccination centre and have done 69,000 vaccinations in phases one and two and have started the boosters," he says. "This began as a collaboration with 23 GP surgeries to set up a pharmacy-led vaccination service, but now many more surgeries are involved. Now the GP practices send any enquiries about Covid vaccinations directly to us. We have also just been signed up for the 12 to 15 year-olds vaccines."
Long-term effects
For most people, the management of Covid-19 involves self care at home, but research has continued to look into specific treatments, especially for severe cases.
In November, the Medicines and Healthcare products Regulatory Agency (MHRA) approved the first antiviral pill for the treatment of Covid-19. Lagevrio (molnupiravir) is said to be safe and effective at reducing the risk of hospitalisation and death in people with mild to moderate Covid-19 who are at increased risk of developing severe disease (due to obesity, age or underlying conditions, such as diabetes or heart disease). The MHRA recommends using this treatment as soon as possible following a positive Covid-19 test and within five days of the onset of symptoms.
According to the Office for National Statistics, as of last month, an estimated 1.2 million adults in the UK were experiencing self-reported long Covid symptoms.
The Imperial College London-led REACT-2 study suspects that one in 20 adults in England have persistent Covid-19 symptoms at 12 weeks – that's close to two million people.
A large scale study of children and young people, which was published in the BMJ in September, suggests that as many as one in seven may still have symptoms 15 weeks later. And some studies have reported a prevalence of long Covid as high as 51 per cent in children and young people.
During the last year, the NHS set up long Covid clinics in England to help patients with their recovery, but many people are having to wait several weeks or months to get specialist help. Fatigue, shortness of breath, loss of smell, difficulty concentrating and other long-term Covid symptoms continue to have a significant effect on people's daily lives.
Looking ahead
Amanda O'Brien, pharmacist at John Bell & Croyden, says the pandemic has created new opportunities and revolutionised pharmacy practice in unique ways. "It has absolutely shaped how pharmacies will mould themselves going forward, not just in the way we trade, but the way we interact with and look after our customers," she says. "For example, we've had to offer far greater breadth in the way we communicate to our customers. Due to Covid restrictions, we've had to think differently about what consultations look like, now and in future. As the world modernises and we use more and more tech, we've very much had to move with the times. This has meant introducing telephone and video consultations, and even where we wouldn't have normally done it, home deliveries and taking that opportunity to check in with customers."
According to the BMJ, it is time for decision-makers to endorse, articulate and support a clear public health role for community pharmacy. "The pandemic has shone a light on community pharmacy and what it can deliver," says Leyla. "Our sector is recognised better and appreciated and supported by the public, and it's important to make sure we continue to get that recognition. Moving onwards, we need to think about workforce issues if pharmacies get busier, on top of new services to maximise on, and the continuing vaccination programme, while also maintaining the supply of medicines to customers. The pharmacy team has made a great effort through challenges and unfamiliar territory, and has demonstrated how courageous the workforce is."
Sponsored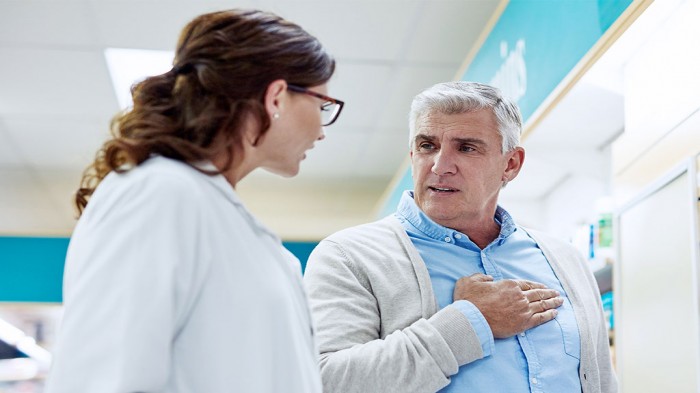 Sponsored education
Discover the key benefits of Guardium so you can recommend this PPI with confidence to help ease heartburn and acid reflux symptoms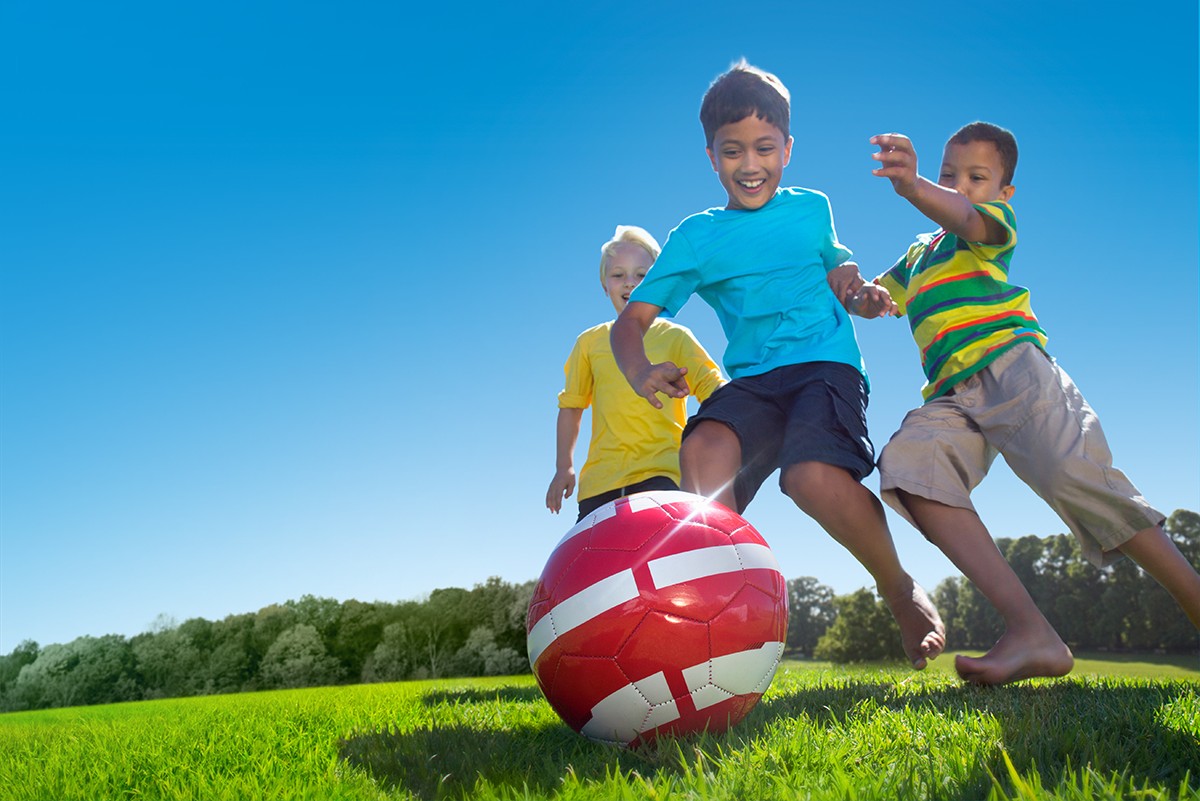 Sponsored education
Work through this new-style module to increase your confidence in reassuring parents of children with allergies, and know what advice and products to recommend
Record my learning outcomes