The Recognition of Excellence (RoE) Awards returned for its ninth year. As the only national awards for community pharmacy support staff, the RoE's are always such a feel good event and the team at Training Matters (TM) were delighted to welcome all its 2022 winners, judges and special guests to a fabulous ceremony on the 24 June, held at The Londoner
Messages of hope
Our special guest speaker on the day was Sophie Lee, burns survivor and influencer. She shared with us her heart wrenching story after an accident in 2018 left her with severe facial burns. Sophie thanked all the community pharmacy staff in the room for the work they do on a day-to-day basis for the people in their communities. She said that it was the dedication and care provided by healthcare workers like pharmacy staff that continue to get her through her recovery, both physically and mentally.
This sentiment was certainly echoed by the stories that then followed of our finalists, all of which you can now read about. We would like to note that this was Sophie's first time presenting and that she did an outstanding job. A huge thank you from the whole team here at TM and we are certain this is just the start of her fantastic career as a motivational speaker.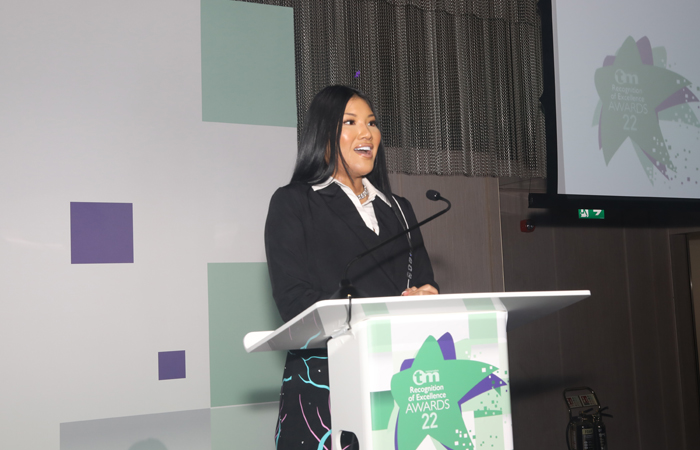 Thank you SO MUCH for an amazing day at the RoE Awards 2022. Both myself and Elaine had a fantastic time. It was a day I will never forget.
Boycott your bed!
Founder Ken Deeks, MBE, took to the stage to tell us all about the Boycott Your Bed campaign.
For the last 25 years, Action for Children has been challenging people across the UK to team up with their friends and colleagues and give up their bed for the night, raising money and awareness for vulnerable children.
Now after two years, the live campaign is back! It involves fundraising up to the national event, a nation-wide sleep out, which takes place on 7 October throughout multiple cities.
The Training Matters team have already entered, and you can too! Simply sign up here. But don't worry if you are unable to, you can still contribute by sponsoring our team here.
I wanted to congratulate you on a most magnificent and rich event. Its richness is derived from your thoughtfulness and dedication to honour all the finalists and their stories.
Time for praise
For 2022, we had eight categories and the judges had the unenviable task of sifting through our shortlist of entries and nominations to get the list down to our 24 finalists. There were over 50 team entries alone for our Pharmacy Team of the Year Award – which was incredibly challenging to judge as the level of entries were so high. But all that effort was certainly worth it as it means we can bring you the absolute best of the best in community pharmacy.
You can read about all our highly commended and overall winners via our Hall of Fame page. If they inspire you, just like they did us, we hope that you will be part of our Awards next year.
I just wanted to say thank you for an exceptional ceremony yesterday and for all the work you do to recognise members of the pharmacy team across the country.
How to enter/nominate
Join us as we celebrate the Recognition of Excellence (RoE) Awards' 10-year anniversary! Our entries/nominations are usually open between January and April, with our awards ceremony taking place in June.
Once forms are open, you can either:
Enter yourself! Each category contains a few questions to help us get to know you and provide a space for you to share some of the incredible things you have been doing
Nominate a colleague! Maybe they are too shy to enter themselves… or perhaps they don't think what they do is exceptional… It's down to you to nominate your worthy teammates
Enter your team! Tell us about the efforts of your whole team and why you should win!
The entry and nomination forms are quick and easy to fill in and once you've submitted your form, we'll be in touch for a follow up chat to learn a bit more about you/your colleagues. Our entries and nominations are then sent off to our esteemed panel of judges to pick our overall finalists. It's that simple!
To register your interest for RoE 2023, click here.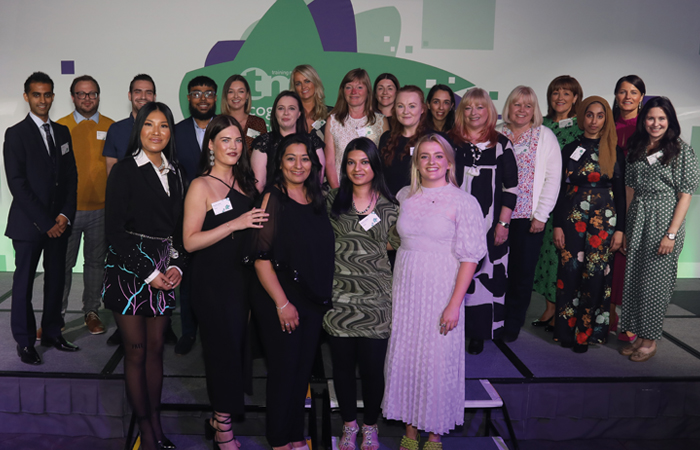 A huge thank you to the entire team at Training Matters, our charity partner, Action for Children, and of course all of our 2022 sponsors: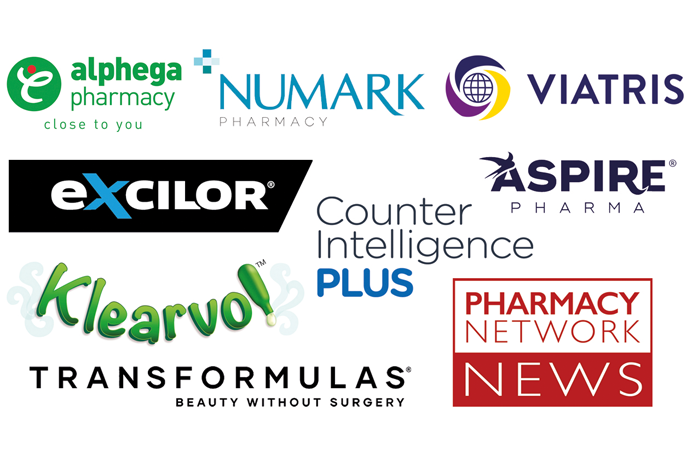 For sponsorship queries, please call Paul Fenton, business development director, on: 020 7534 7214 or email: paul.fenton@1530.com
For questions about the entry process or event, please contact Liz Coop, events manager, on: 020 7534 7234 or email: liz.coop@1530.com
Sponsored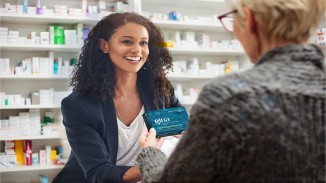 Sponsored education
Use this complete training programme to update your knowledge on the POM to P switch of Gina, and learn how to help women with postmenopausal vaginal atrophy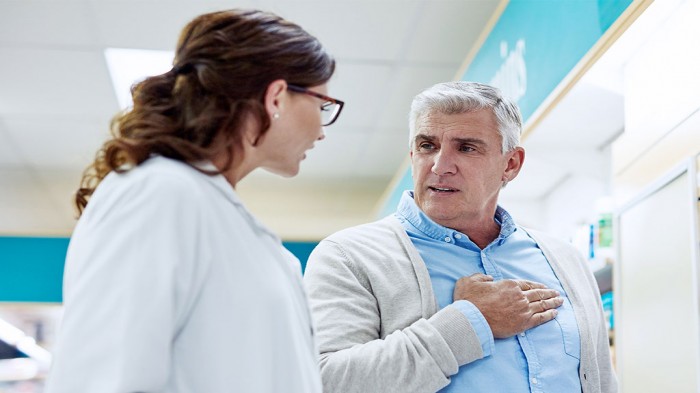 Sponsored education
Discover the key benefits of Guardium so you can recommend this PPI with confidence to help ease heartburn and acid reflux symptoms
Record my learning outcomes