Over a year on from the start of the pandemic, concerning new data has emerged about the state of the UK's mental health. But by improving awareness of coping mechanisms and support services, pharmacy teams can help
The all-consuming Covid-19 pandemic may have kept the nation inside physically, but it has also had mental constraints that are becoming increasingly apparent.
Since mid-March 2020, the Mental Health Foundation (MHF) has been leading a longitudinal study looking at how the Covid-19 pandemic is affecting the mental health of people across the UK. According to the charity, anxiety about the pandemic fell among UK adults from 62 per cent of those surveyed in March 2020 to 42 per cent in February 2021, but fewer UK adults feel they are coping well with stress. In addition, loneliness rose from 10 per cent of those surveyed in March 2020 to 26 per cent in February 2021.
Some eight per cent of UK adults surveyed in April 2020 said they'd had thoughts and feelings about suicide in the previous two weeks. This rose to 13 per cent in February 2021. Young adults aged 18-24 years, full-time students, people who are unemployed, single parents and those with long-term disabling health problems and pre-existing mental health problems continue to be significantly more likely to feel distressed.
Long-term impact
"What we see is a complex picture. On some measures, UK adults are feeling better than in March 2020 but on others, we are feeling no better or worse," says Dr Antonis Kousoulis, the MHF's director for England and Wales. "Fewer of us are feeling anxious about the pandemic but more of us now feel lonely and ground down by the stress of the past year. It is absolutely important to remember that the experience of the past year has not been shared by everyone. We have all been in the same storm, but we have not all been in the same boat. The coronavirus vaccine brings hope. The warmer weather brings smiles. However, for many of us, the next few months – and even years – will remain tough, vulnerable and uncertain."
Indeed, Paul Farmer, chief executive of mental health charity Mind, agrees, saying that it could be many months or even years before we fully recognise the pandemic's toll on our collective wellbeing.
"It's no understatement to say we are facing a 'mental health pandemic' as a nation," he explains. "This is evidenced by Mind's survey data of over 16,000 people during lockdown, increased demand for Mind's information via our website and Infoline, other data indicating a doubling of depression, significant increases in mental health problems among young people and more people admitted to hospital in crisis."
As such, mental health should be on everyone's agenda. Opening up a dialogue with people about mental health, even if it's just mentioned in everyday conversation; offering support, advice and coping mechanisms where possible; and reassuring people that it's OK to not be OK are all good starting points and this is an area in which pharmacy teams can play an important role.
Coping mechanisms
This year's Mental Health Awareness Week, organised by the MHF, ran from the 10-16 May, and while the organised events may have passed, the importance of the awareness week cannot be overstated, and its messaging needs to endure.
Focusing on the theme of nature, the awareness week highlighted that access to nature was one of the main ways people supported their mental health during the Covid-19 pandemic, with many using it as a coping mechanism at times of heightened stress and anxiety.
According to a survey by the MHF, 59 per cent of the adult population found that going for a walk outside helped them cope with the stress of the pandemic and 45 per cent of people reported that being in green spaces had been vital for their mental health.
Even small or indirect contacts with nature are thought to help reduce feelings of social isolation and be effective in protecting mental health. Websites showing footage from webcams of wildlife saw hits increase by over 2,000 per cent during the lockdowns, demonstrating that many people were seeking out this connection to the natural world – perhaps of particular benefit for the 13 per cent of UK households with no access to a garden.
The MHF wants to inspire more people to connect with nature in new ways, and to convince decision makers that access to, and quality of, nature is a mental health and social justice issue, not just an environmental one. The charity believes that everyone should have the opportunity to experience nature's wider mental health benefits. Improving access to nature could include making parks feel safer to use, planting more trees in the streets or asking developers to include plants and green spaces in their designs.
In the meantime, other positive ways to improve mental health during the pandemic have included exercise, especially walking, maintaining contact with friends and family, taking time to relax and doing enjoyable hobbies.
Mindfulness has also increased in popularity, with many people accessing mindfulness resources online through websites and apps such as Calm and Headspace. But what exactly is mindfulness?
"It can be most easily understood as awareness training," says Vidyamala Burch, co-founder of the Breathworks mindfulness charity. "Mindfulness means we can learn to notice experience as it happens, and to lessen physical, mental and emotional reactions. The best way to practice is to come back to the present moment experience again and again. If you notice lots of anxious thoughts, come back to a sense of your body resting on the ground and feel into your feet. It's also very good to check if you are holding your breath. There is a great way to remember this: 'When in doubt, breathe out'."
Spread the word
Encouraging people to talk about their mental health is essential, and it's important to remember that everyone has responded to the pandemic in different ways. While some people are welcoming the country opening up again, others may be reticent about getting back into society.
"As we come out of the third national lockdown, some pharmacy teams and customers may find the increase in people in shops or on the high street stressful," says Simon Blake, chief executive officer of Mental Health First Aid (MHFA) England. "While individual responses to the pandemic will differ, early identification of mental health issues and quick access to advice and care is important. Pharmacies are well placed to identify changes in behaviour and early signs of mental health problems, including anxiety, depression, post-traumatic stress disorder, and substance or alcohol abuse. There is a close correlation between population groups who most frequently visit community pharmacies and those most vulnerable to poor mental health due to Covid-19."
If members of the pharmacy team notice that a customer seems stressed or anxious, they should consider starting a conversation. Simply asking them if they are OK, in the first instance, may be all it takes to get them talking.
"We don't always talk enough about our mental health, so it might seem daunting, but it's important to remember you don't have to be an expert," says Simon. "Keep the conversation positive and supportive, ask open questions, and take them to a quieter, safe space where social distancing is possible if you sense they need further support. If someone opens up, there are lots of great support services available. You can signpost to services such as Every Mind Matters or resources from the NHS, Shout and Samaritans. If your pharmacy team has a Mental Health First Aider, you could share a poster of their photo, so everyone knows which member of staff is trained to provide mental health first aid. The MHFA's 'My Whole Self MOT' is a simple, free tool to help people check in on their own and others' mental health and wellbeing."
The national picture
Hundreds of people across Wales have been waiting more than a year to access psychological therapies on the NHS, according to the 'Too Long to Wait' report published in March 2021 by Mind Cymru. The Welsh Government aims for 80 per cent of people to access specialist psychological therapies within six months of a referral. But between April 2019 and August 2020, that target was never achieved.
Meanwhile in England, figures published by NHS Digital show that more than 2.8 million people were in contact with secondary mental health services in England in 2019/20. Those living in the most deprived areas were more than twice as likely to be in contact with mental health services than those living in the least deprived areas.
The Scottish Association for Mental Health launched its manifesto entitled 'Standing Up for Scotland's Mental Health' in February 2021. It revealed that in Scotland, one in five children referred to specialist mental health services are being turned away, a quarter of those referred for psychological therapies wait at least four months to be seen, and deaths by suicide have risen over the last two years.
In October 2020, the Northern Ireland Youth Wellbeing Survey revealed that 12.6 per cent of children and young people in Northern Ireland experience common mood disorders such as anxiety and depression – around 25 per cent higher than in other UK nations – and reflecting a similar trend in adults. In April 2021, Professor Siobhan O'Neill, Northern Ireland's interim mental health champion, launched the 'How Are You Feeling?' campaign in more than 500 local community pharmacies, encouraging people to think about their mental health and take the five steps to wellbeing: connect, be active, take notice, keep learning, and give.
A plan for recovery
In March 2021, the Government laid out its Mental Health Recovery Action Plan to support thousands of people across the UK with mental health problems in the wake of the pandemic, especially focusing on those with severe mental illness, young people and frontline staff. Under the plan, NHS talking therapies, known as Improving Access to Psychological Therapies (IAPT) services, will expand, and additional therapists will be trained to support those with more complex mental health needs. Watch this space.
Supporting staff
During the Covid-19 pandemic, the pharmacy team has been facing increased demand, inadequate staffing, long hours and a lack of breaks and time off. Community pharmacy organisations have been working with the UK governments to make sure that all pharmacy teams get the right support.
In February 2021, 40 dedicated mental health and wellbeing hubs launched in England for all NHS staff, including community pharmacy teams, alongside a confidential staff support line, operated by the Samaritans. The Welsh Government has extended Health for Health Professionals Wales to all pharmacy teams, and Scotland's National Wellbeing Hub also offers lots of resources to support health and care staff.
Sponsored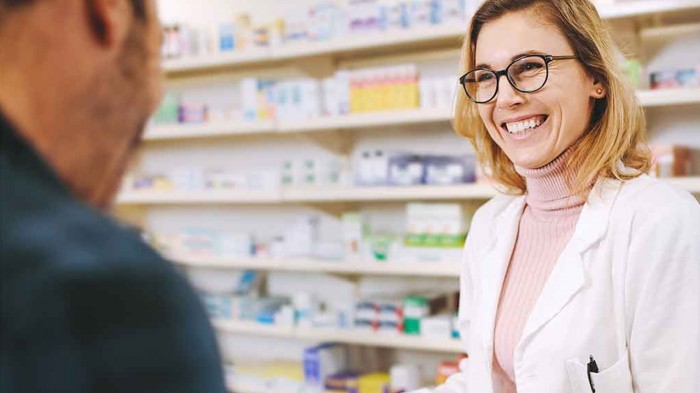 Sponsored education
Update your knowledge on a POM to GSL hayfever switch with this short video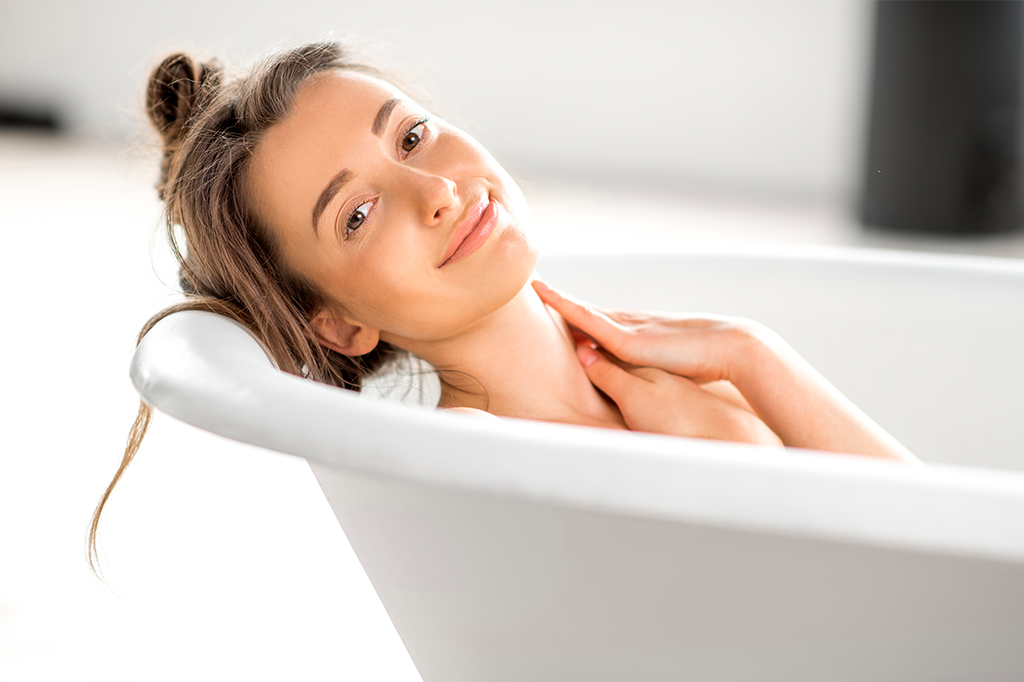 Sponsored education
Learn how a complete regime with appropriate self-care and product recommendations can help soothe very dry skin
Record my learning outcomes