With billions of sanpro products used every year in the UK, their environmental impact is a thorny issue
Perhaps exacerbated by the imminent threat of climate change and extended time spent in isolation or on furlough, recent years have seen an increase in start-up companies who are now beginning to go toe-to-toe with larger enterprises in all sorts of areas. Their selling point? Sustainability.
Brands that once dominated certain industry sectors have seen their products steadily decline in favour of environmentally conscious alternatives. This, in turn, has led to a shift in productions efforts, as companies grapple to compete and create the "most sustainable" product.
This is certainly evident in the sanitary protection industry, with more and more women now turning away from products with a high plastic content and single use disposables. According to the independent, non-profit company The Ethical Consumer: "To the conscientious menstruator, it's now all about reusables."
What's the harm?
According to the Women's Environmental Network (WEN), disposal of single use menstrual products, such as tampons (and applicators) and sanitary pads, generates 200,000 tonnes of waste every year in the UK alone.
With 90 per cent of a traditional menstrual pad being made of plastic, it's easy to see how these can take up to 500 years to break down in landfill. And it's shocking to note that while as a nation we have turned away from single use plastic bags, one disposable menstrual pad is equivalent to around four plastic bags.
In 2017, the Marine Conservation Society reported an increase in the number of sanitary products found during beach cleans, with nine plastic tampon applicators found per km on UK beaches.
WEN is also concerned about "hidden" ingredients in period products. "Research has shown that period products can be a significant source of exposure to endocrine disrupting chemicals such as phthalates," it says.
As consumers become more and more aware of their environmental options, pharmacy teams can offer two key pieces of advice to help. The first is not to flush period products down the toilet as this can block sewers and puts microplastics into the sea. Secondly, they can recommend that customers consider switching to ethical sanitary protection products with a minimal carbon footprint.
What is ethical sanpro?
Although specific definitions of what exactly constitutes as an ethical sanitary protection product tend to vary, prevailing opinion indicates that it must fit into one of two categories:
Is the product reusable?
Does it use 100 per cent organic cotton?
There are many examples of ethical or "eco-friendly" and sustainable sanitary products, and they vary in the impact they have on the environment. Examples of these include:
Natural disposable pads and tampons – which are exactly like mainstream products, but made without plastic. However, this doesn't necessarily mean they don't use plastic applicators or packaging
Menstrual cups – reusable cups, shaped like a bell and made from silicone, thermoplastic or natural rubber. After use, the cup is simply emptied, washed with soap and water and then inserted again, as necessary
Washable menstrual pads – cloth pads that can be washed, dried and reused
Period pants – underwear made from an absorbent material designed to hold one to two tampons' worth of flow with a layer designed to prevent leaks and staining
Reusable tampons and tampon applicators – much like washable menstrual pads, these can be used, washed and then reused.
Pros and cons
The advantages and disadvantages of sustainable period products vary.
For example, pads and tampons are great for travelling. However, they still create regular waste that has to be disposed of, they generate a monthly expense, and some tampons have plastic applicators.
On the other hand, menstrual cups have minimal waste because, with proper care, they can last for 10 years. This also has cost benefits for users.
According to WEN, buying disposable menstrual products costs an average of £10 per period – that's around £130 a year or £1,300 over 10 years. A menstrual cup, on the other hand, costs around £20 and therefore could cost just £20 over 10 years.
The market
What may also come as a shock is the magnitude of the sanitary protection products industry. According to World Feminine Hygiene Products Market – Opportunities and Forecasts, 2015-2022, a report published by Allied Market Research, the global feminine hygiene products market is expected to generate a revenue of 42.7 billion US dollars in 2022.
Despite this, Euromonitor recently published a report that indicates that global tampon use is declining, from 17 billion boxes in 2007 to 15.9 billion in 2018.
According to Melissa Suk, associate brand director for Tampax, the world's biggest tampon brand (parent company Procter & Gamble also owns the Always brand), there are five reasons for this:
Period cessation
Abundance of options
Education
Concern over ingredients
Concern over sustainability.
Speaking in 2020, Melissa said that environmental awareness was probably the "lowest" concern. The number one reason for falling sales was the growing number of women choosing not to have periods at all, after updated Royal College of Obstetricians and Gynaecologists guidelines stated there was no health benefit to taking the once allotted week-long break from contraception.
However, in 2019, Procter & Gamble acquired This is L, an American company that makes organic pads and tampons. And today, Tampax offers menstrual cups, tampons with cardboard applicators, and a 100 per cent organic cotton core tampon with applicators made from 90 per cent plant-based plastic.
"We know we have an important role to play in ensuring our products have the lowest impact on the environment," says Tampax. "We are doing this by carefully sourcing the materials we use, minimising waste created during the manufacturing process and using resources responsibly.
"We are committed to making careful choices, and reducing our impact in ways that are supported by science, and won't compromise the superior performance that our consumers expect from our brand. However, these solutions are not straightforward, take time and we need to balance the needs of our consumers while striving to find alternatives… Our goal is to find a solution where people with periods don't have to compromise quality, while also having the absolute least impact on the earth."
Developments
Lots of other manufacturers are finding innovative ways to reduce their impact on the environment, too. For example, there are tampon applicators that can be washed and reused, and reusable menstrual discs that hold more fluid than a cup.
In the last 10 years, feminine hygiene start-up companies have multiplied, and all claim to have high ethical standards. Among these are Flo, which gives five per cent of its profits to women's charities; Dame, which offsets double the carbon it produces, and Freda, which partners with Bloody Good Period, a charity focused on eradicating period poverty.
Barriers
Over the years, reluctance to discuss menstruation in public has hindered product development progress, and it has been difficult for new companies to acquire funding. Indeed, when Dame co-founders Celia Pool and Alec Mills appeared on Dragon's Den in 2017 to pitch their period subscription service, entrepreneur Peter Jones said he felt "very uncomfortable", while Evan Davis noted: "It may be counterintuitive to launch a product half the population may never have use for."
Even once they've obtained finance, companies are still met with the challenge of competing with well established brands. A 2019 article entitled A Study into Public Awareness of the Environmental Impact of Menstrual Products and Product Choice published in the journal Sustainability found that marketing is highly influential in the purchasing choices of menstrual product users and "disposables are advertised much more than reusables".
The article continues: "Consumers will use familiarity as a justification for buying a certain brand of product rather than considering other factors. Familiarity comes with a certain level of trust that the product will not let them down, a fear exacerbated by the advertising campaigns that promote secrecy."
A lack of knowledge surrounding how to use a menstrual cup, for example, can prevent consumers from making the switch.
Different companies have tried a variety of methods to overcome barriers to use, from Instagram campaigns to online support groups. Activist Mandu Reid even created "cupaware" parties, designed to get women talking about menstrual cups (which have actually been around since the 1930s), break the taboo around discussing menstruation and raise awareness of period products that aren't tampons and towels.
How can pharmacy teams help?
The 2019 Sustainability report found that people with higher environmental awareness are more likely to choose products with a lower environmental impact. But even 39 per cent of these people didn't know that non-organic tampons can contain plastic, 64 per cent didn't know that organic tampons don't contain plastic and 85 per cent didn't know that organic menstrual products can be composted.
It was clear from participants' responses that "they believe education and awareness about the topic could and should be improved", said the report.
This education could reach consumers in multiple ways, including through the pharmacy. By signposting customers to information about how sanitary products affect the environment, pharmacy teams can help to promote more environmentally friendly brands and products, helping to do their bit to encourage sustainability within the female hygiene industry.
Perhaps you could even host your own "cupaware" party, to promote planet-friendly products and how to use them, or to simply break taboos and encourage women not to be embarrassed about menstruation.
Did you know...?
Of the 4.3 billion menstrual products used each year in the UK, between 1.5 and two billion (yes, billion!) are flushed down the toilet, according to Marine Conservation Society estimates.
Sponsored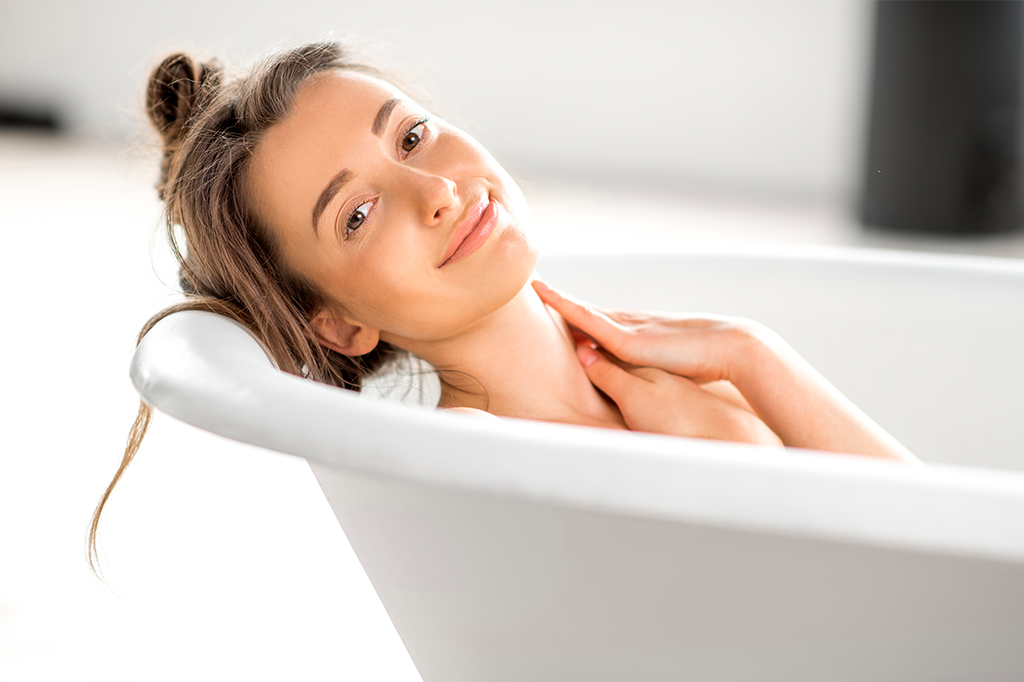 Sponsored education
Learn how a complete regime with appropriate self-care and product recommendations can help soothe very dry skin
Sponsored education
Bust the myths around acne causes so you can recommend effective products and self-care advice
Record my learning outcomes