As children continue to get heavier, a new Government initiative aims to make it easier for parents to choose healthier, less fattening foods
According to the National Diet and Nutrition Survey, our nation's primary school children are eating more than twice the recommended amount of sugar every day. This is one of the reasons why 40.9 per cent of year six children in England are overweight or obese.
Obesity is linked to reduced life expectancy and is a risk factor for a range of chronic diseases, including cardiovascular disease, type 2 diabetes, at least 12 kinds of cancer, and liver and respiratory diseases. Being overweight can also impact on mental health, and makes a person more likely to be hospitalised or die from covid-19.
A new campaign
In a bid to improve the odds of a healthier life for children, the Office for Health Improvement and Disparities (OHID) has launched a "Better Health Food Scanner App" campaign.
Running in England until the end of March, the campaign will appear on TV, radio, social media and other digital channels, spreading the message about how the updated NHS Food Scanner app makes it easier to make healthier choices when shopping for food and drink.
"The Food Scanner app brings food labels to life," says the OHID. "With a quick scan of a barcode, you can see how much sugar, saturated fat and salt are in your family's favourite food and drinks."
The app also has built in AR (augmented reality) technology, which provides a fun way to find "good choices", celebrate and stay motivated, says the OHID. "The app will help parents to combat pester power whilst keeping the kids happy," it adds.
Hidden dangers
There are surprising amounts of sugar, saturated fats and salt in everyday foods and drinks, and over time, these can cause harmful changes inside the body. "Our kids might seem fine on the outside, but too much sugar and saturated fat can lead to the build-up of harmful fat on the inside that we can't see," says the OHID. "This fat around their vital organs can cause serious disease in the future. Too much salt can raise our blood pressure, putting us at risk of getting heart disease or having a stroke. Too much sugar can also cause tooth decay."
The app can be downloaded now from the App Store and Google Play. For more details and materials to help you promote the initiative in the pharmacy, log on here.
Sponsored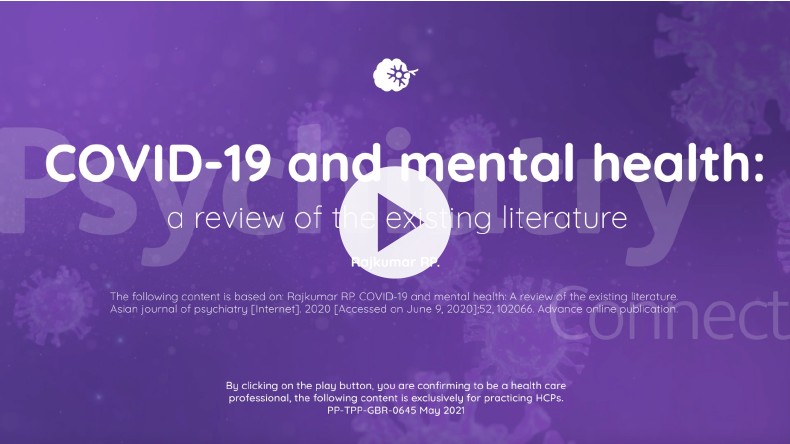 Sponsored education
Viatris has created this short video based on a publication reviewing global research into the potential impact of the Covid-19 pandemic on mental health. It identifies six areas where psychiatrists can play a role in supporting people's mental health through these difficult times.
Sponsored education
This module highlights a new opportunity to treat heartburn and reflux in the pharmacy with Omeprazole 20mg, which is newly available for customers to purchase OTC.
Record my learning outcomes