It's time to #BreakTheBias
Latest
It's time to #BreakTheBias
As part of its International Women's Day celebrations, the Royal Pharmaceutical Society (RPS) hosted an online event entitled "International Women's Day: The heroes breaking the bias".
The event was hosted by Amandeep Doll, RPS head of professional belonging, alongside pharmacist Komal George, a health and life coach who co-founded the Female Pharmacy Leaders Network.
The panel included pharmacists Hala Abusin, Josh Wells and Farzana Haq, as well as pharmacy technician and co-founder of the Pharmacy Technicians of Colour group, Janaki Chitsabesan. Discussions focussed on the biases faced by members of the panel and the inspiring ways they are fi ghting to change them. "I thought to myself, this has to change," said Hala. "And how will I change it? I will change it by acting."
Summarising the event on Twitter, Amandeep said: "You can't be what you can't see. Sometimes you need to lead the way by breaking biases and barriers and be the representation yourself by taking up space where representation is missing. Change doesn't have to be on a national level; even just having one conversation can change how someone values themselves."
To be notified of future events, sign up to the Female Pharmacy Leaders Network mailing list.
Sponsored
Sponsored education
This module highlights a new opportunity to treat heartburn and reflux in the pharmacy with Omeprazole 20mg, which is newly available for customers to purchase OTC.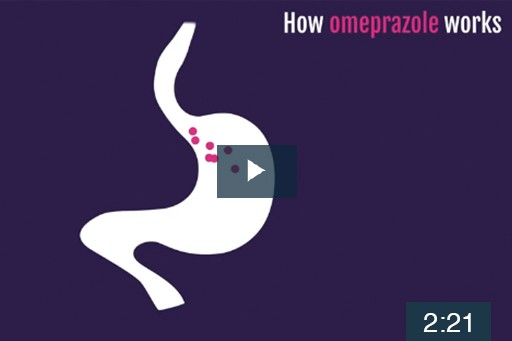 Videos
Understand how omeprazole 20mg works to treat heartburn and acid reflux symptoms
Record my learning outcomes