JCVI recommends adding chickenpox to childhood vaccination schedule
News
JCVI recommends adding chickenpox to childhood vaccination schedule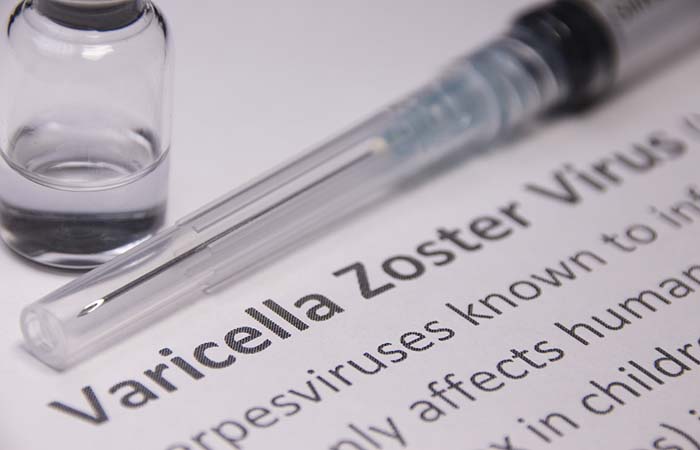 A universal varicella (chickenpox) vaccination programme should be introduced as part of the routine childhood schedule, the Joint Committee on Vaccination and Immunisation (JCVI) has recommended.
It proposes a 2-dose programme offering vaccination at 12 and 18 months of age using a combined MMRV (measles, mumps, rubella and varicella) vaccine.
As has been shown in other countries which include varicella in their routine vaccination schedule, a 2-dose schedule should decrease the number of cases of varicella seen in childhood rapidly and dramatically, says the JCVI.
The programme will prevent severe cases of varicella, and other serious complications of varicella, which while rare may otherwise result in hospitalisation or other serious outcomes, it says.
A catch-up programme should also be initiated following implementation of a programme to prevent a gap in immunity, adds the JCVI.
Chickenpox is a highly contagious infectious disease caused by the varicella zoster virus. Infection is characterised by the presence of an itchy, spotty rash with spots appearing then blistering and scabbing over.
It affects most children during childhood, although it can be caught for the first time at any age. It's transmitted through direct contact between people, or indirectly through airborne droplets.
Most varicella cases in children are relatively mild and the illness resolves without any need for treatment. However, some children will go on to develop complications including bacterial infection of skin lesions, and in rare cases, encephalitis, pneumonitis and stroke.
Varicella is often more serious in very young infants (under 4 weeks) and adults, in particular in pregnancy when it may cause complications in both the mother and the foetus, and in adults who are immunosuppressed.
Recent sero-epidemiology data from the UK Health Security Agency indicates that approximately half of children have had varicella by the time they are 4 years old, rising to 90 per cent by the time they are 10 years old.
Herpes zoster (shingles) is caused by reactivation of the varicella zoster virus in a previously infected person, a risk because the virus remains dormant in the body following an initial varicella infection.
People with herpes zoster can transmit the virus to susceptible people to cause chickenpox, but herpes zoster is not acquired from coming into contact with someone who has varicella.
Herpes zoster is characterised by a blistered rash and pain. In some cases, this pain persists for more than 3 months, known as post-herpetic neuralgia. The severity of herpes zoster increases with age, with post-herpetic neuralgia rare under 55 years of age in otherwise healthy individuals.
The UK has had a universal shingles vaccination programme in place since 2013 in older adults.