Graeme Herbert wasn't always planning on a career in pharmacy. But after a move from Manchester to Eastbourne he stumbled across a job as a Christmas temp in a Boots store. That was over 10 years ago, and – since moving across to the pharmacy department six years ago – he hasn't looked back.
"I've always been interested in healthcare," he says. "I've completed a first aid course with St John Ambulance every year since I joined Boy Scouts at the age of 16. So when they asked me if I wanted to transfer from the counter into healthcare I said absolutely! I took a practice shift in the department and I began to split my time between the two. I was then asked by Boots if I wanted to move full time and take on more hours which, of course, I did. I started working on the healthcare counter and became familiar with POM medicines and OTC recommendations. Then I wanted to move it to the next level and work my way up and here I am now. It sounds daft, but I just love feeling like I'm helping people!"
A positive thing
Now, Graeme's time is spent busily working in the dispensary, but that's not all. He is also the healthcare and pharmacy manager, meaning his days are extremely varied. "I oversee all the staff in the healthcare department and in the pharmacy," he says. "As we are understaffed, I've worked in each department particularly when we were dealing with Covid cover. I spend a lot of my time taking prescriptions and sending out reminders to surgeries to give us the prescriptions so we can work efficiently."
As well as this, Graeme strives to make life easier for the pharmacist, who is extremely busy. "A lot of it is admin work because the pharmacist doesn't have time for that," he says. "I want to help them keep as organised as possible. Especially now we've gone digital there is so many avenues for the scripts to come in and it's an absolute minefield.
"I also send out reminders to patients who use our services as they usually need checking up on. We supply lateral flow tests, so I'm in charge of those and claiming the money back on the NHS. I would say I probably split my day in half, the first half is spent with patients and the last couple of hours are spent doing admin to keep the store running smoothly."
Services focus
The pharmacy offers services such as Discharge Medicines Review, the New Medicine and Repeat Prescription Services. For Graeme, it's important to make sure his staff work on those that suit them best. "I have one staff member who is really good working on the new medicines service, learning about our medication and helping patients, so I really encourage her in this. But then another lady is really good at managing our repeat prescriptions, it's all about playing to their strengths!"
In addition to his strategic placements, the team also take part in campaigns to raise awareness about different health concerns. The pharmacy has helped to bring attention to health issues such as smoking cessation and healthy eating. "At the moment, we're focusing on summer health," he says. "It's been an easy one to advertise because everyone wants that summer body!
"In all seriousness, from a health point of view, customers being focused on weight management or healthy eating and all the benefits that come from that has been a really positive thing," explains Graeme. "Eastbourne is a holiday destination, so we often have people coming into the pharmacy who aren't locals so it's also an opportunity to strike up conversation with them and make sure they're aware – for example – of their sun safety. We are able to recommend them products and just make their holiday that little bit easier, which is an added bonus really."
Keeping up morale
To create a happy working environment, Graeme likes to make sure that his team feel well looked after and likes to lead by example. If staff need time off work for personal reasons, he goes out of his way to accommodate them and credits his colleagues for doing the same. "The staff are amazing in how they just take it in their stride and make adjustments," he says. "It usually is really off the cuff, a 'how do we sort this?' moment.
"Sometimes people do need a breathing point and they're usually so grateful for that. Things usually always work out in the end, and I think it is really important for us as a team to support each other as much as we can in any times that may be unexpectedly difficult."
Aside from this, it's the little day-to-day moments that Graeme thinks are also important to keep the team's morale up. "We have small things as a team every week," he says. "For example, I buy everyone chocolate. It sounds daft, but it's just something small, a little perk and it keeps spirits up. Every week the team try and guess what I'm going to buy them. It's something very, very small to look forward to in a way, to take their mind off the sometimes stressful work."
Training triumph
As a manager, Graeme really focuses on making sure his staff are confident in their abilities, which means ensuring they have time to improve their knowledge on conditions and treatments. "I massively encourage training in my staff," he says. "We have SOPs that we have to meet so any learning material that we get, whether it's online or from your magazine, we copy the ones we get in different areas and the ones that are relevant go on our public notice board."
And it's not just his staff Graeme offers training to, but the wider Boots team. With queues for the pharmacy often going out the door, especially during the pandemic, many staff members working in other departments were approached by customers with queries about medication.
"One woman who works on the beauty counter approached me and asked if she could have some basic training so she can try to answer more questions or help on a till when we're short staffed. I said absolutely and she's now completed her Level 1, it's great to just have that extra help. Whilst she isn't a set member of the team, she now can help to take the pressure off us if needed. It's also just great for her to expand her knowledge whether that's in her professional or personal life!
"I personally think it's important for all Boots staff to know the basic facts, because even when you're working on the beauty counter, you do get asked these typical questions – for example – when customers want to know about hayfever equipment. The Boots uniform is essentially scrubs, so I think it's really great if every member of staff has at least some basic medical knowledge, to help as much as we can."
Training courses are not the only way Graeme tries to train his staff. He has also come up with innovative ways to get the conversation started, helping people learn even when they may not realise it. "We have a medical register board where we post lots of learning, like on the back of the staff room doors so people can just take in information, such as the symptoms of certain conditions or the uses of different medications, when they go about their day.
"We also have what we call "toilet talk" where we have the latest learning on laminated sheets on the back of cubicle doors in the bathrooms. It's a bit different and is a way for us to be constantly learning and to pick up information which is so important."
A life-saving discovery
Graeme is only too aware of how training can help in every interaction in the pharmacy. "We had a patient come in, they were complaining of a headache. They insisted on getting treatment for a migraine as they thought they recognised the symptoms. Something about it didn't seem right to me, especially when they were talking about their vision. They were quite reluctant to hang around but I knew we needed to look into this further before we could send them on their way.
Luckily, we have an optician on site, so we sent them there for an appointment and they were able to fit them in quickly," he explains. "They were found to have had a minor TIA [Transient Ischaemic Attack] of the eye, where a blockage had occurred. Thankfully in collaboration with our optician's staff we escalated this and were able to send them off to the emergency ward."
It's incidences like this, knowing that you're making a difference and helping people, that is Graeme's favourite part of the job. "This patient came back in a couple days later with a card just to say thank you," he says. "It's a lovely thing to receive and I've stuck it up on the wall – along with others we've received as a team – as a reminder for why we do what we do."
Register your interest!
The venue is prepped, the guests are invited, and the prizes are ready for the Recognition of Excellence (RoE) Awards 2022! With just under two weeks to go at the time of writing, the TM team can't wait to meet all our wonderful finalists and hear their inspiring stories first hand.
Worried that you missed out? Why not register your interest for RoE 2023 to stay in the know for next year, including as to when entries open!
Sponsored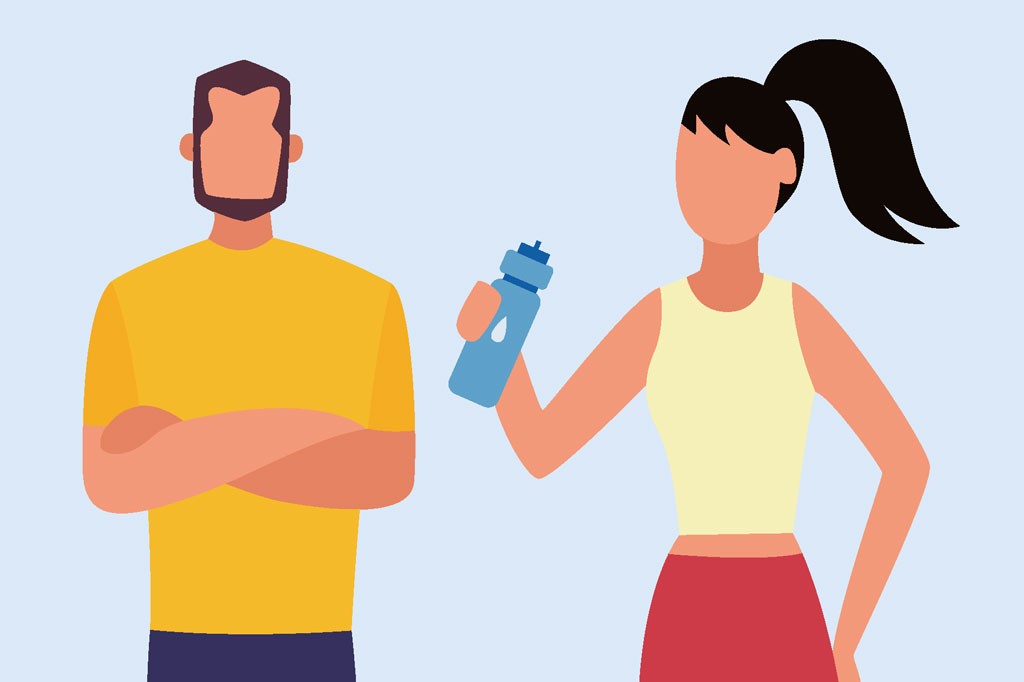 Sponsored education
Understand the important role oral rehydration products play in helping prevent dehydration after illness
Sponsored education
Identify the 5 key elements to address in your dry skin consultations
Record my learning outcomes