Described by her manager as "friendly, bubbly and never without a smile on her face", Laura Leadbitter shares her story
When catching up with Laura Leadbitter to chat about her work, she is fresh from a new haircut. But this isn't just any regular trim: she'd chopped off no fewer than 47 centimetres. In the process, she managed to raise £275 for the Little Princess Trust – a charity that makes wigs for children who have lost their own hair through cancer or other illnesses.
And Laura's charity fundraising doesn't stop there. Next month, along with her colleagues trainee pharmacy technician Dale and pharmacy advisor Ella, she will take on a 24-mile walking challenge for Macmillan Cancer Support. "I like to do my bit for charity," she says.
Laura's positivity was evident from a young age. "This is going to make me sound super old, but I started working in pharmacy in 1989," she says. "When I was about 10, I went into a pharmacy and saw that they were all wearing white coats, and I thought 'I want to wear one'. I was 14 in 1989, and that's when I started my Saturday job in the pharmacy in my village, just so I could wear a white coat."
Some 32 years and one family later (Laura has three girls), she still gets to wear a white coat.
A bit of everything
Having worked up to the position of manager at LloydsPharmacy, Laura joined Boots 22 years ago and has been with her current branch, in King's Lynn, Norfolk, for two and a half years.
"I was a bit of a guinea pig with the technician training as I was one of the first to do it with Buttercups, rather than Boots' in-house training," she explains. "I even had four weeks' residential, spread over the two years, staying at the University of East Anglia in Norwich and studying at the pharmacy school there. It was amazing."
Aside from working in the dispensary, which is where she spends the majority of her time, Laura has done pretty much every other job there is to do in pharmacy. "I've been a pharmacy counter advisor selling products and helping patients with their problems and ailments. I've worked in reception, taking in and handing out prescriptions, and in care services, dispensing into the old matrix files for care homes and nursing homes before patient pack dispensing was introduced. I've been on the No.7 counter, and when we use to have labs in store, I developed photos. I've even driven the delivery van on occasion."
When asked what a typical day is like for her these days, she refers to a meme – a Toy Story one with Woody and Buzz Lightyear and the wording 'Prescriptions. Prescriptions everywhere'.
Laura's sense of humour no doubt helps her cope with her demanding role. "I'm the patient safety champion, so I have that in the back of my head all the time," she says. "Can we change any processes to ensure the right medication gets to the patient at the right time? Can we reduce any near misses? I am also the store's safe champion – this is to make sure we are Covid-19 safe and following procedures and advice."
Once a week, Laura turns her attention to the store's retail operations – she has responsibility for counting, date checking, cleaning and managing stock rebuilds. "It only takes a few hours, but it's a nice break," she says. "I am also area forum representative, so I liaise with all the stores in my area for any feedback, which I take to our regional forum meetings. This is a great opportunity for two-way communication and hopefully influencing improvements for our team members."
Teamwork makes the dream work
Including herself, there are six members in Laura's team. "Ours is a very small store, next door to a medical practice," she explains. "We're more like family than colleagues. We are a really good team. Luckily, everyone gets on with each other. I get up every morning and look forward to going in."
Currently, the team is busy with flu vaccinations. "It's a crazy time," says Laura. "But on the whole, it is going really well. We still have a few Covid-19 restrictions due to the size of our store, so we're queue busting at the door if we are busy."
Laura has lost count of the number of jabs she has administered herself, but she does remember her very first patient last year. "He'd never had a flu vaccine before, so I guess I was lucky there. He didn't know what to expect." she says. "He said he didn't feel a thing – phew!"
Aside from the flu vaccine service, Laura's team offers the new medicines service, lateral flow distribution, the pandemic delivery service and other locally commissioned services. If need be, the team will signpost customers to the two other Boots stores nearby for services they don't offer themselves.
The pharmacy also has a Hygiene Bank donation box. "We take in and collect any donations and I pass them on to the charity," says Laura. "I also have contact with a local baby bank in Dersingham, and I contact them with any baby item donations."
Looking to the future, Laura has no plans to change what she is doing. "I am happy where I am right now," she says.
When asked about any influential figures she may have worked with in the past, two people immediately spring to mind. "I transferred from another branch a few years ago and there were two ladies who were particularly helpful to me – Lesley and Kirsty. I always aspired to be as professional as Lesley is – I'm not sure if I've achieved that! And Kirsty is so organised – I'm not even close. But I do still have them in the back of my mind, and occasionally ask myself 'what would Lesley and Kirsty do?'"
Sponsored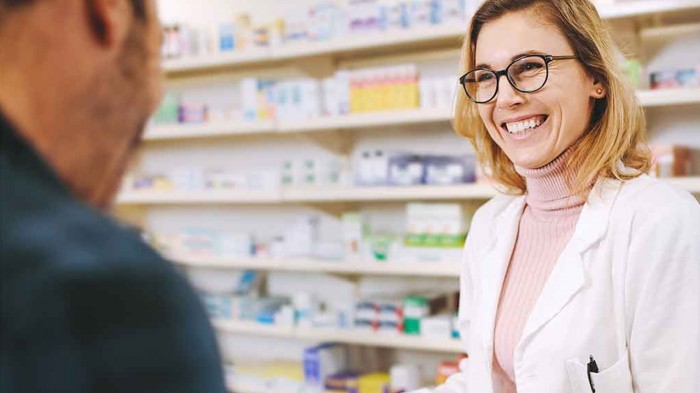 Sponsored education
Update your knowledge on a POM to GSL hayfever switch with this short video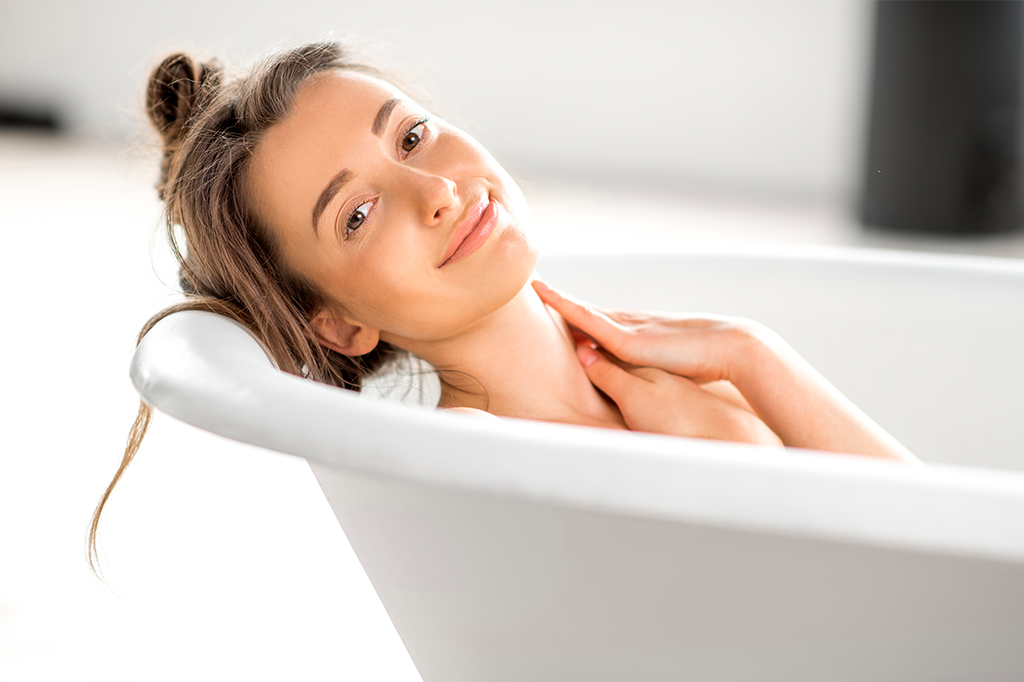 Sponsored education
Learn how a complete regime with appropriate self-care and product recommendations can help soothe very dry skin
Record my learning outcomes