A technician of many talents
Pharmacy life
A technician of many talents
Hannah Rewcastle is a woman of many talents, with search and rescue volunteer and police cadet leader on her CV alongside her work in pharmacy
Helping others in their time of need is second nature to Hannah Rewcastle. As well as working full time at Boots UK's flagship store in Brighton, she helps Sussex Search and Rescue look for missing vulnerable people and mentors young aspiring police officers as a cadet leader – two volunteer roles that contribute to her role in pharmacy in a hugely positive way.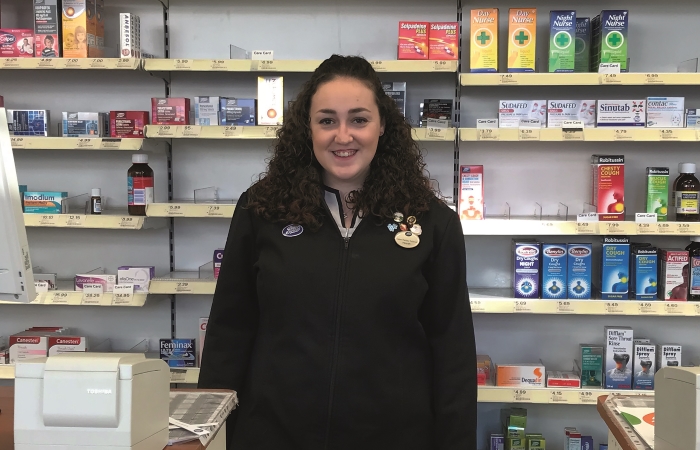 Putting down roots
Hannah began working in pharmacy six years ago at a small Boots store close to where she lived, thinking she'd just be "scanning people's shopping and that kind of thing". Pharmacy had never been in her plan but once she got stuck in helping customers manage their health she says she "fell in love with it and never left".
After completing her dispensing assistant training Hannah was offered the opportunity to train to become a pharmacy technician and she jumped at the chance. She says: "I started the course nearly two years ago and have loved every minute. Last week I found out that I have achieved a distinction overall and will soon qualify."
After her previous store in Hove closed, Hannah transferred to the flagship Boots in Brighton where she's taken on care home services – a completely new challenge. "At the moment because I'm only learning, it's just shadowing everyone and learning the dispensing process because it's completely different to working in a small pharmacy. They use a completely different system so I've literally started from scratch," Hannah explains. "A lot of it is liaising with homes to make sure that their patients are getting their medication. We have a lot of prescriptions that go out on their monthlies, we also have prescriptions that come in on the day – antibiotics for example – and we need to get them to the patient as soon as possible so it is very, very different but it's very interesting."
Hannah's pharmacy technician training and the skills she has developed are proving useful in this new role and she's enjoying the added responsibility. "In the care homes unit we don't have a pharmacist up there and available all the time so I get asked a lot of clinical questions such as 'can patients take certain antibiotics if they're allergic to this or that'," Hannah explains. "It's actually using my knowledge a bit more, whereas before I would obviously try and answer a question myself but there'd always be a pharmacist and the patient would often say 'oh, can I just speak to them instead?' I'm able to lead the team and say I know this and give them the answer that they need."
Helping the community
In her spare time, Hannah works as part of Sussex Search and Rescue looking for missing vulnerable people. "They're classed as vulnerable based on their age, medication, what they want to do – for example if they want to commit suicide – or if they suffer from a medical condition, and we go looking for them," Hannah explains.
The team gets out on the ground as quickly as possible to find the missing person and, once achieved, they're responsible for their health and safety until emergency services can take over. Hannah explains: "We have to be able to keep somebody alive, say, in the middle of the woods at two o'clock in the morning for a couple of hours until an ambulance can get to them… My pharmacy knowledge is also very useful in first aid situations when a missing person tells us they are taking a certain medication."
Hannah attends around three or four call-outs a month, although the team is on-call 24 hours a day, 365 days a year, and she says she's been known to go straight from work and search for someone overnight before returning to the pharmacy the next day after a short rest. "I absolutely love it. The feeling of bringing somebody home – you just can't describe it. And even if it's not the outcome that the family want, we've given them the closure," Hannah enthuses.
Transferable skills
Dementia is a condition close to Hannah's heart as her grandmother suffered from the condition before she passed away and this was her main reason for joining the search and rescue team. Ever since, building her knowledge and understanding of the condition has been one of Hannah's main aims and learning how to communicate with people suffering from dementia has proved invaluable.
"Once we've found a person, we always have that journey back with them which could take any amount of time and so I've got that time to talk to them and help them to understand," says Hannah. "Learning how to communicate with them in the time that they think they're in is so important. So if they're thinking they're back to when they were a teacher 40 or 50 years ago, I've learned now how to deal with that."
This skill is something that Hannah has been able to utilise in her pharmacy, as she knew that not all of her colleagues would understand how to deal with such situations. "I made sure everyone in my store was a Dementia Friend and [helped them] understand a bit more about how to help people with dementia and how to not confuse them even more. A lot of the time people will say 'oh, no that's not right, we're not in that time' and that can make it worse."
In the same way, Hannah feels she is able to better support people with mental health problems as her search and rescue work often involves dealing "with a lot of people who unfortunately want to commit suicide. It's our responsibility to get them back safely without agitating them any more and just being there for them," she explains. "We actually had a patient who had a mental health episode outside the pharmacy last year. Everyone was looking and staring and it was clear that she wasn't very well and we were waiting for an ambulance but not one person stopped to help. That's the sad thing – no one really understands mental health."
Hannah says she's since made it her responsibility to give people the support they need when they come into the pharmacy to collect their medicines. "I give them the time to talk to me and I say that we are here for them and that they can give us a call. That really helps them understand that they're not alone, because that's the worst thing for them is thinking that they're alone. But the support is there, we just need to get it to them," she explains.
My pharmacy knowledge is also very useful in first aid situations when a missing person tells us they are taking a certain medication
Communication is key
Hannah also volunteers as a police cadet leader mentoring young people who want to join the police force, which she finds particularly rewarding. "You've got these teenagers who come in who are angry all the time and talk back at you and then they're leaving and they're saying thank you. Giving back to them is just amazing," she says.
The communication skills Hannah has developed in this role have also been useful in pharmacy. "Young people in pharmacy are sometimes difficult to talk to but it's about understanding and being on their level and being able to talk to them," says Hannah. "Sometimes you can look at them and think that they're an alien species but everything they're going through is absolutely the whole world to them and sitting there and telling them you'll be fine doesn't help them. Now being able to have that communication [skill] does mean that when I chat to younger customers, I have the ability to understand them and hopefully say the right thing."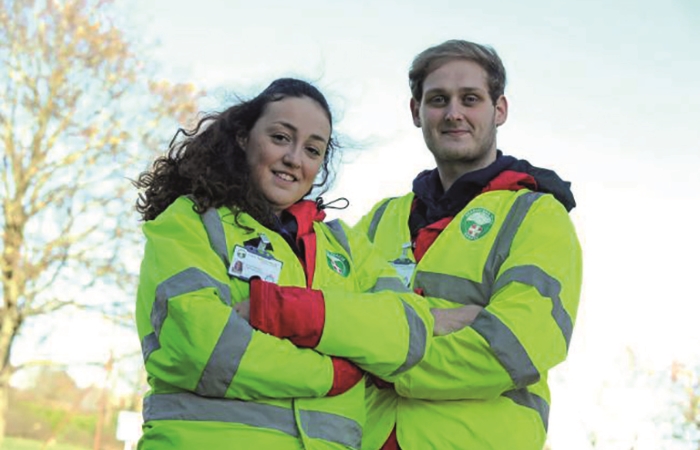 Where next?
"My strength is with customers and I absolutely love engaging with them," Hannah explains. "But now in care homes it's very, very different and I'm missing a lot of my customers."
As a result Hannah sees her long-term future back in a customer-facing role. She says: "I absolutely love working in pharmacy and with my patients; knowing that I have helped them with their health is incredibly important. Pharmacy is constantly changing – we're not just coughs and colds anymore – and we are being expected to know more and more information, which is fantastic for me as I love learning and developing new skills."
To this end, Hannah is hoping to enrol on an accuracy checking technician course and develop a dementia specialism. Her other aim is to continue to help "Boots to move forwards in helping their patients and customers, perhaps standing out from the crowd and offering our patients that little bit more, taking pressure off of the NHS, however that might be, and go back to helping my customers".
Sponsored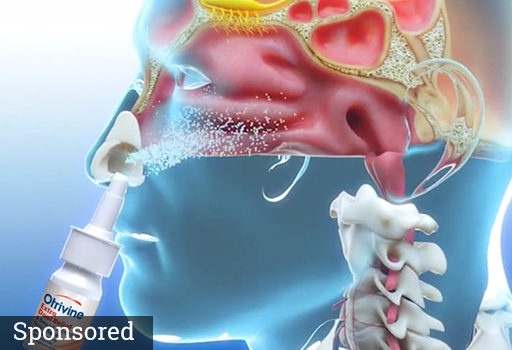 Understand the differences between topical medication for nasal symptoms of the common cold, and topical medication for ongoing nasal problems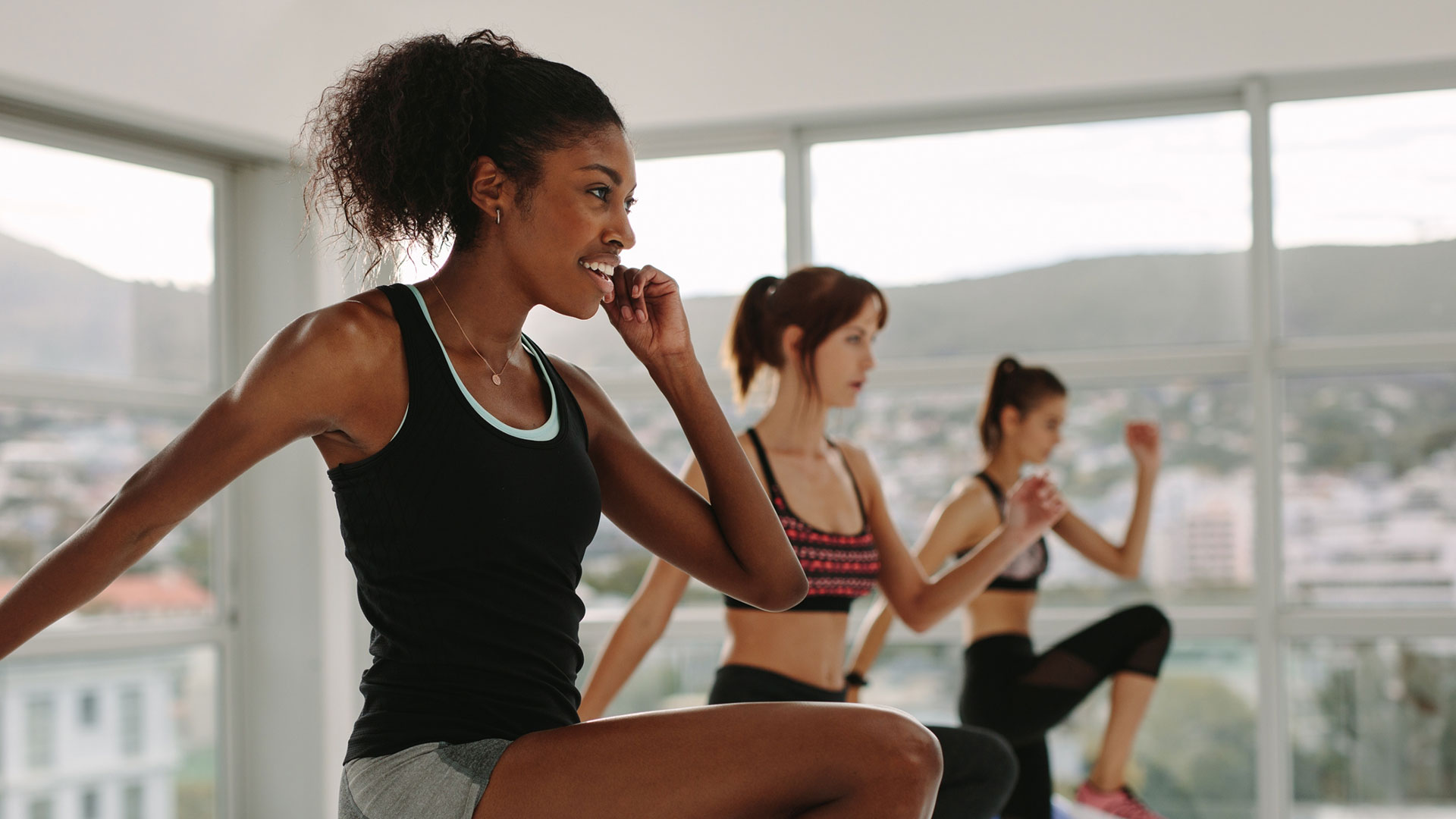 When customers come to your pharmacy with joint pain associated with osteoarthritis or joint wear and tear, it may mean they have reached the point where their quality of life is being impacted.
Record my learning outcomes
Pharmacy life
Inspiring stories related to health, fitness and the pursuit of wellbeing