The possibilities are endless
Pharmacy life
The possibilities are endless
Oliver Jones proves that the skills of a pharmacy technician don't have to be confined to the four walls of a pharmacy. In fact, his diverse job portfolio suggests that the possibilities are endless
There's more to this pharmacy technician than meets the eye. While his time working at the coalface in community pharmacy is largely behind him, Oliver Jones – or Oli (pictured below, right) as he is better known – is using the skills he has developed over the years as a pharmacy technician to make a difference in the pharmacy sector in more ways than one.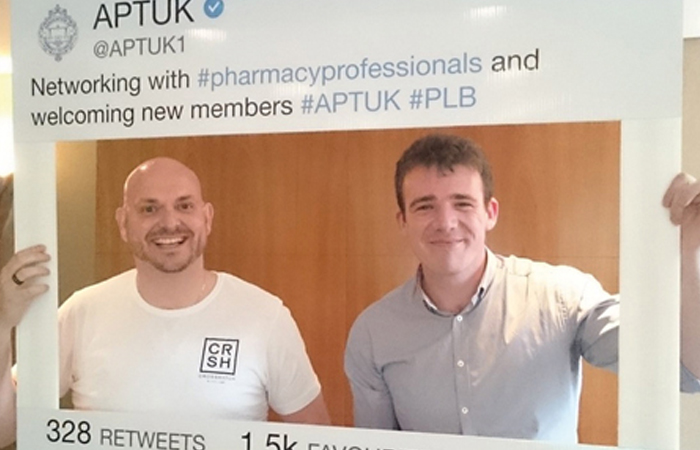 The very beginning
Oli's journey into the world of pharmacy began in 2006 when he joined a large multiple chain. He began on the retail side, doing everything from stacking shelves to helping customers and everything in between, before "eventually ending up in the pharmacy in 2009".
Oli says: "I did relief dispensing work in Plymouth and the south west and then I moved to Norwich in 2011 and worked at one branch [in the same chain] up there. It was really different working in just one pharmacy rather than moving around but I really enjoyed it." During this time, Oli started his pharmacy technician training and when he moved to a local independent pharmacy a year later, he carried on his training before qualifying in 2014.
"I absolutely adored working at the independent," Oli enthuses. "It was a brand new contract in a lovely area with fantastic patients and I really enjoyed it. But it was a small store and there wasn't much progression and I wanted to do something a bit more challenging so I decided to move on."
That was 2016 and after saying a fond farewell to community pharmacy, Oli joined NHS NEL Commissioning Support Unit. His work involves dealing with controlled drugs incidents in Norfolk and Suffolk on behalf of the NHS England accountable officer, as well as dealing with the primary care rebates for four CCGs in Norfolk, making "sure they're as contractually water-tight as possible and working in line with legislation". His time is split 60:40 in favour of the controlled drugs, working closely with pharmacies and care homes, which he finds particularly enjoyable. "I really enjoy the detailed investigations that we do with the controlled drugs work. Things change as a result and it's our actions that mean risks are reduced. I can help to put into place measures which have a positive impact and that's really rewarding."
Focus on education
Supporting both pharmacy technicians and pharmacists' education is a passion for Oli and as such he also works for the Centre for Pharmacy Postgraduate Education (CPPE). He's been events tutor, east of England (Norfolk) for about a year and loves the variety of the job, which involves lots of office-based organisation, as well as getting stuck in with the practical education. "The way it works is that CPPE creates materials for an event and it's down to the events tutor to do everything from room bookings and speaker bookings – if a speaker is going to come to the event – all the way through to the delivery of materials to upwards of 30 people. It also involves running workshops on specific topics and those can be for 40 people plus," Oli explains. "And also running day events which are run by two tutors. So the last one I did was a couple of weeks ago and was about developing pharmacists' role in general practice so if people wanted to move from community or hospital pharmacy into general practice, they could attend the event and we'd provide support and offer the best strategies for achieving successful outcomes."
Oli's enthusiasm is palpable and he says that delivering these educational sessions to pharmacists and pharmacy technicians is "really high energy and a really enjoyable aspect of my role."
Oli has also been involved in developing CPPE's Professionalism e-learning module for pharmacy technicians and is delighted that CPPE is continuing to expand the support it offers to pharmacy technicians through its new Accuracy checking pharmacy technician programme. Oli is keen to get "pharmacy technicians into the right places to make the most of the profession. There are so many stresses and strains on the sector but there is scope for pharmacy technicians to help with this," he explains.
Giving back
If that wasn't enough, Oli is also business development officer for the Association of Pharmacy Technicians UK (APTUK) – a voluntary role that involves marketing the professional body via the Pharmacy Technician Journal and securing corporate sponsorship for the Association's conferences and events.
"I've been business development officer at APTUK for four months now. I've been a member since I was a student and I've always believed in it and used its support but I thought it was about time I gave something back," Oli explains.
So what's next?
Oli's last community pharmacy experience was a locum shift on Christmas Eve last year and he says he absolutely misses it but it's unlikely that his future will involve a return to frontline healthcare.
"What I liked was the relationship with patients – over time you build quite a rapport with them. Since I left I've been to funerals of former patients, I've got Christmas cards from people – it really shows that in a pharmacy team you're a valued part of the community. I loved the fact that people had faith in me and trusted my professional knowledge and expertise," Oli reminisces. "What I do now, even though it's not helping patients directly, it makes them safer and helps in the long run which is so important."
Ensuring patient safety is likely to form the basis of Oli's future career, either through his work with controlled drugs or through educating pharmacists and pharmacy teams so that they can improve their care.
"I'm enjoying all aspects of my role and so I'd like to get more involved in education or expanding the role of my controlled drugs specialism but I'll see what feels right when the time comes as to whether I'll be heading down the education corridor or the controlled drugs corridor," Oli says. "In five years time I'll still be spinning lots of plates but they might be different plates!"
What I do now, even though it's not helping patients directly, it makes them safer and helps in the long run which is so important
Sponsored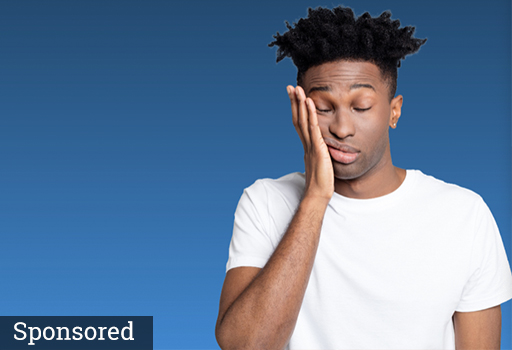 Explore the rotating pack shot to find out more about Nytol Liquid Caramel Flavour, a clinically-proven alternative to sleeping tablets, and understand how you can support customers to sleep better.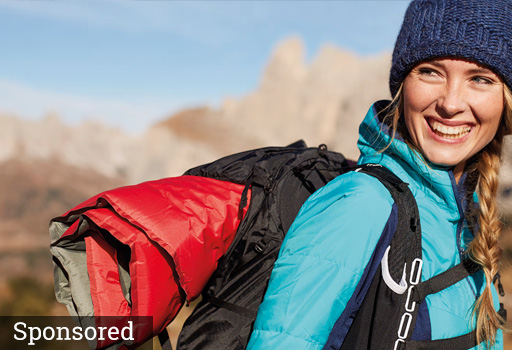 This module busts the myths surrounding diarrhoea treatments and explores the products available OTC so you can recommend the right treatment.
Record my learning outcomes
Pharmacy life
Inspiring stories related to health, fitness and the pursuit of wellbeing