Recognition of Excellence 2020
John Walker
Proof that delivery drivers are an invaluable part of the community pharmacy team, John Walker's compassion and dedication saw him named winner of the Customer Care Award
When the TM team first contacted John to discuss his nomination for the Customer Care Award, he was lost for words. The call came as a complete surprise, and he struggled to see why he should have been nominated, never mind win. But win he did – and John, we are here to tell you just some of the reasons why.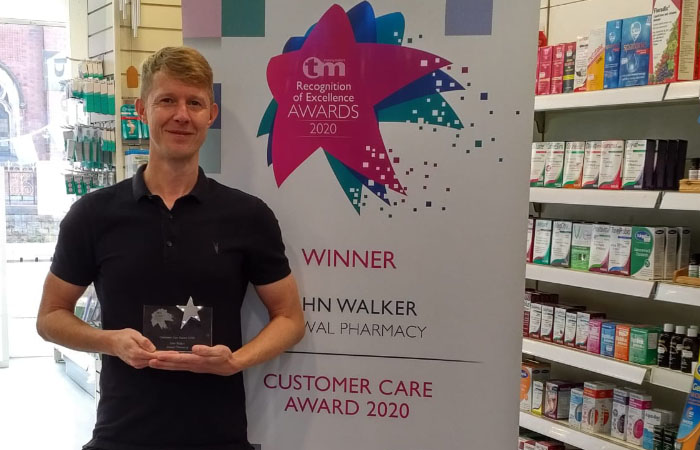 An asset to pharmacy
Superintendent pharmacist Suri Makinder nominated John, citing several examples of how every day he goes above and beyond the call of duty in his work as a delivery driver for Grewal Pharmacy in Beeston, Nottingham. "He is always polite and cheerful to everyone, whilst managing a busy delivery round, planning the most effective route for an average of 30 deliveries a day and taking time to check that our most vulnerable patients are OK. He also responds rapidly to requests to divert from his planned round to collect urgent prescriptions or take items to nursing homes." Suri went on to describe the care John gives as "invaluable".
John's nomination was also supported by several letters from care home nursing staff, who described him variously as "a pleasure to see", "an asset to the pharmacy" and "very polite and happy to do the heavy work, taking boxes upstairs without having to be asked".
For John, it seems that customer care comes naturally. "I always just do things that are common sense in my opinion," he says. "The other month, I helped an elderly lady as she had no one around her. I went to drop off her medicine and she looked in a really bad way. I realised she hadn't had a drink or anything to eat, so I just helped her by making sure she ate something before she took her tablets."
John can often be seen bringing wheelie bins in and out for patients who are not strong or mobile enough to move them. And he regularly stays on after his scheduled hours to deliver urgent antibiotics and end of life medication, so that patients can start their treatment straight away.
Acts of kindness
"I really, really enjoy my job," says John, who has been with the pharmacy for six years, initially joining part-time when he became a single parent and his daughter was just starting school. Now full-time in the role, he confesses that there have been a few "scary moments" during his rounds. "I have the key codes to a lot of houses and I've found people lying on the floor multiple times," he says.
Taking such incidents in his stride, John said it is just "common sense" to help. "If I see people struggling with things like lifting, or if they're quite disabled and can't reach something, I will help."
Describing his job as random at times, John adds: "I've jokingly said the thing I mainly do is marmalade and jam jars – opening them for people! I also fix a lot of TVs as people often get stuck when they've pressed the source button by accident. Day to day, I do so many odd things for people but, as I say, it's just common sense to help them."
These random acts of kindness have not gone unnoticed by the patients he visits, the care home nurses he helps, or the pharmacy team he works with. The RoE judges were captivated by John's caring nature too. CEO of Kensington, Chelsea & Westminster LPC Rekha Shah notes: "John epitomises provision of great care and outstandingly going the extra mile regularly, ensuring patients' safety and wellbeing, as well as easing distress through 'good neighbour' type acts." Ade Williams, superintendent pharmacist at M J Williams Pharmacy, agrees, adding: "John is a reminder that the role of the delivery driver as part of a community pharmacy team is invaluable. He personifies dedication and selfless service. People visiting a pharmacy know us well for this, but he extends that to those unable to visit in person."
Upon receiving his award John said...
"Do you know, I completely forgot about it with everything going on so it was a bit of a shock! But it was lovely, thank you very much".
Sponsored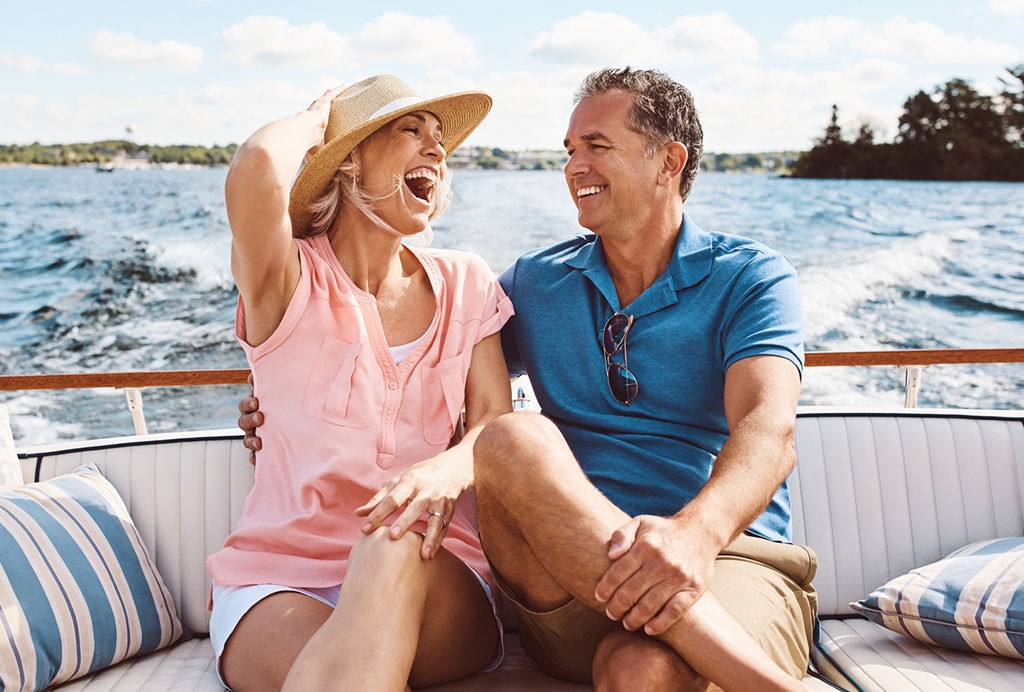 Sponsored education
Learn how to help customers ease the discomfort of haemorrhoids with suitable recommendations and self-care advice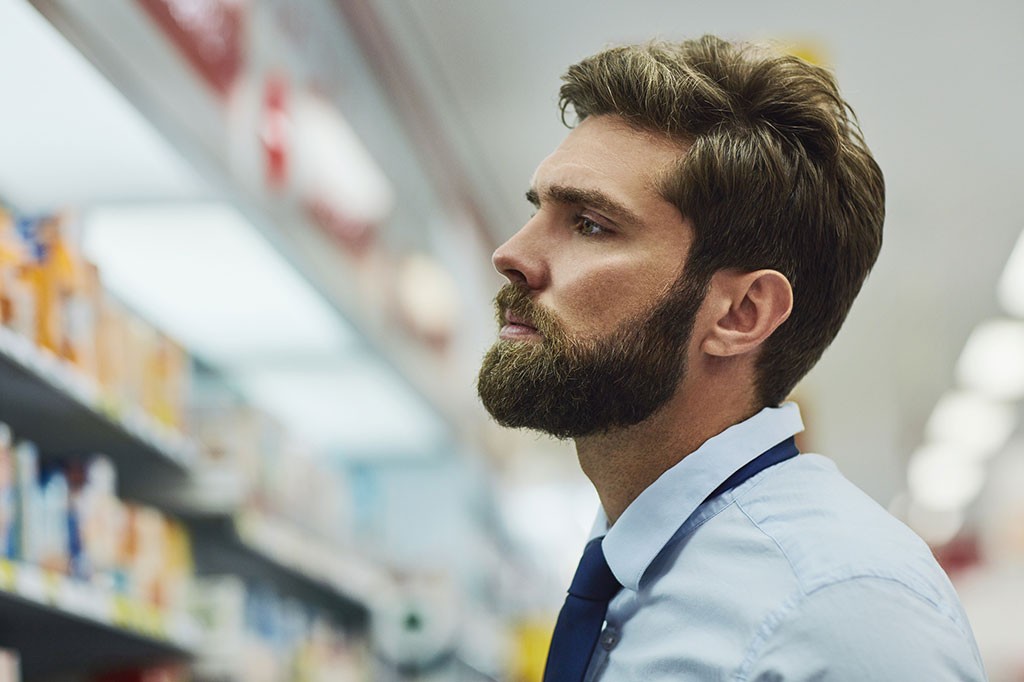 Sponsored education
Get back to basics on the causes and impact of erection problems so you can confidently support your male customers
Record my learning outcomes
Recognition of Excellence 2020