Recognition of Excellence Awards 2021
Alison Curtis
The Spotlight Award is given to someone whose work is truly exceptional and who the judges believe deserves special recognition. This year's winner is Alison Curtis, a woman with an inspirational story of exemplary customer care
"Amazing" is a word that cropped up in many of the RoE judges' comments after they had read Alison Curtis's nomination. And when Alison – pictured below with TM editor Helena Beer, Numark's head of marketing operations Emma Charlesworth and RoE guest speaker Jonny Benjamin – learned that she had not only won this year's Customer Care Award but was also the recipient of the 2021 Spotlight Award, she was stunned. "I honestly struggled to speak, which isn't like me!" she says.
Finding her place
Alison has been working in pharmacy since she was just 16 years old. "I started out in Wiltshire in a small independent called Lauder & Gamlin," she explains. "I was there for 12 years and I absolutely loved it."
Then 16 years ago, Alison moved to Somerset, initially taking a job with Boots UK and completing her accuracy checking technician (ACT) course, before moving to another of the multiple's branches as care home manager. She joined Day Lewis in Burnham-on-Sea just over a year ago – and what an impact she's made. "I come in every day, do my job and do my best to keep the customers and the staff happy," Alison says.
"Ali gives excellent customer care in the pharmacy daily," says her pharmacist manager Sally Farmer in her nomination. "But there is one example of how she really went above and beyond her duty…"
Life-saving care
When a gentleman who came in every Monday for his monitored dosage system (MDS) pack failed to show, Alison was concerned and kept the situation in mind. "The next day, his niece rang to ask if he had collected his medication – she couldn't check on him herself because she lives in London," Alison recalls, and it was at this point she decided to act. "Myself and the pharmacist drove round to the caravan site where he lives and through the window we could see him lying on the floor in the kitchen."
While the pharmacist called for an ambulance, Alison tried to get to the patient, but the doors were locked. She shouted to reassure him that they were there to help, and started banging on the window, trying to stir him, but he didn't move. "I went to the front door to look through the letterbox and I could see that there was blood on the floor inside," explains Alison. "I put my hand up through the letterbox to try and reach a key in the door, but the letterbox was too small. I went back to the window and was banging on it and he lifted his arm, which was reassuring."
Alison then ran to the caravan site's main reception to see if they had a spare key. They didn't, but at her insistence that this was a serious situation, they agreed to break into the property. "The gentleman was really not in a good way," says Alison. "It looked like he had been coughing up coffee granules – the blood looked like that."
In the meantime, Alison and the pharmacist tried to put him in the recovery position, but he was in too much pain, so Alison fetched a blanket to make him as comfortable as possible and sat with him for over an hour until the ambulance arrived, talking to him as much as she could.
"Ali stayed calm and collected throughout," says Sally. "She not only supported the pharmacist and the patient, but she put herself at risk of contracting Covid-19, as she was with the patient, who'd had Covid symptoms, for a prolonged period of time."
After he was taken to hospital, Alison remained concerned for the patient and so kept in contact with his niece – who was extremely grateful for everything Alison had done – to see how he was getting on. "It turned out he had a blood clot in his lung, which was turning into the beginnings of sepsis," Alison explains. "If it wasn't for us, he would have definitely passed away. But he is home safe now."
Praise in spades
Alison's story demonstrates quite simply, but remarkably, that pharmacy staff make a difference. Indeed, RoE judge Richard Dunne, senior manager pharmacy learning and development at Boots UK, praises Alison's actions, saying that she "shows the life-changing – or on this occasion life-saving – work our teams do each and every day – well done."
And the rest of the judging panel agree, describing her as "absolutely amazing", "outstanding", "selfless" and "inspirational" and making her a worthy winner in a tough category for the Customer Care Award.
When it came to the Spotlight Award nominations, RoE judge Andrew Lane, chairman of the National Pharmacy Association, is clear in his view that Alison "stands out from the rest" of the winners. And Salim Jetha, chairman of Avicenna, sums up the panel's sentiments by saying: "Alison is an amazing person who went beyond her call of duty to save a life."
New challenges
Since being nominated for the RoE Awards, Alison has been promoted to assistant manager at the pharmacy, in addition to her much-loved ACT role, and she started this new position just a couple of days after the awards ceremony. "I'm looking forward to getting properly into the role of assistant manager, especially sorting out staffing issues," she says. "We've just had two people leave so we need to move some people around. There's lots to do. I will be keeping busy!"
This doesn't seem to faze Alison at all – she's no stranger to hard work. "I do flu jabs as well, and at weekends I work extra hours in our Day Lewis Covid centre doing Covid jabs, which I've been doing since March," she explains.
Keen to share her experience and knowledge with others, Alison is also involved in mentoring another member of her pharmacy team. "Charmaine is doing her dispensing course, so I am guiding her through that," she explains. And this mentoring is clearly going well, as Charmaine Cole – pictured with Alison below – also won a Recognition of Excellence Award this year, coming top in the Healthy Living Advisor category.
Summing up her own career to date, Alison says: "I absolutely just adore my job. Not many people can say that! I'm very lucky – I just love all of it."
Sponsored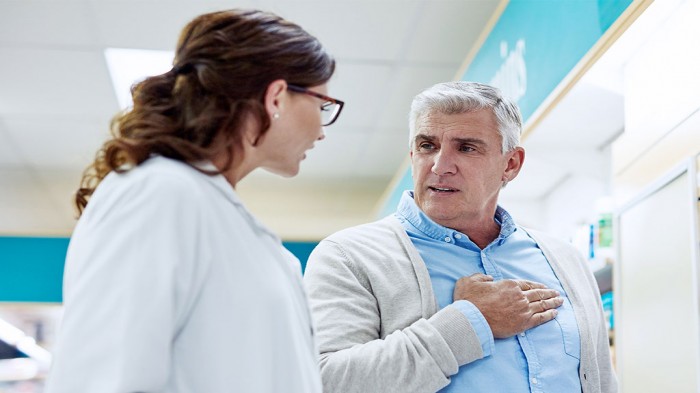 Sponsored education
Discover the key benefits of Guardium so you can recommend this PPI with confidence to help ease heartburn and acid reflux symptoms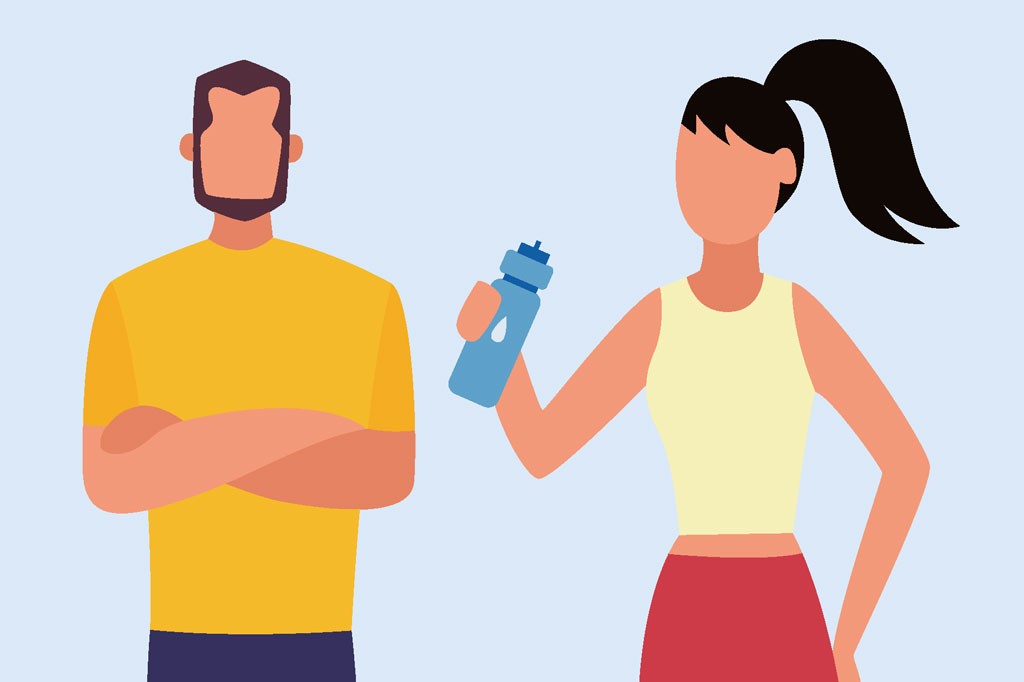 Sponsored education
Understand the important role oral rehydration products play in helping prevent dehydration after illness
Record my learning outcomes
Recognition of Excellence Awards 2021