Recognition of Excellence Awards 2022
Nicole Tolkin
"This nomination is a recognition of the work that Nicole has put into our sector over many decades," began Pharm-Assist managing director, Ashley Cohen's Outstanding Contribution nomination for Nicole. "I hope that she gets the acknowledgement she rightly deserves having given her life to this profession."
The judges were happy to fulfill Ashley's wish as not only did Nicole win this year's Outstanding Contribution Award, but she was also named overall Spotlight Award winner, wowing them with her passion for pharmacy.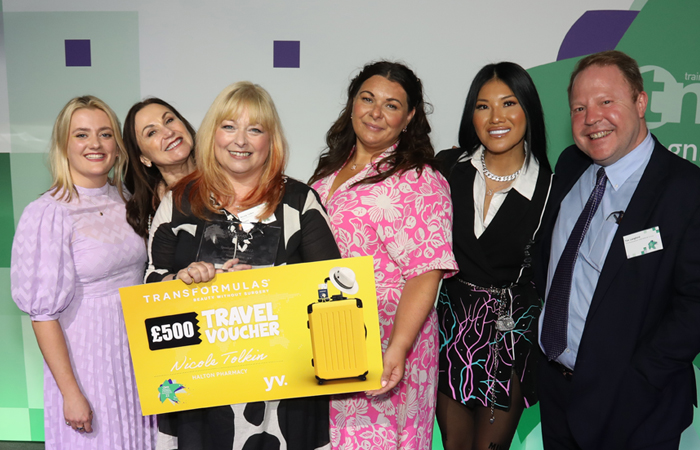 A glittering career
Nicole started working in pharmacy 33 years ago, just after having her second child. "There was a pharmacy on my road who wanted Saturday staff," she explains. "As my kids got older, I increased my hours to a few mornings a week and then when they went to school, I started working 9am-3pm.
"I began to be more interested in dispensing as my hours increased, so I did my counter assistant training and then my dispensing training. My manager was just amazing, he always wanted us to be the best we can be and was so encouraging. I wanted to be like him, I just admired him so much, so I stayed at the pharmacy for 16 years."
Health problems meant Nicole had to take some time off work just one year into her pharmacy technician course. When she returned, the pharmacy had been taken over by a chain who weren't prepared to support the course. She soon left and started work back in an independent where she felt she belonged. "About eight years ago I took my ACT exams and passed those," she says. "Now, I am a fully qualified accuracy checking technician, so I've really worked my way up. I'm also the dispensary manager so I look after 16 staff, organise the drivers and dispensary and help with PQS."
Taking the lead
Over the years, Nicole has headed up many projects within the pharmacy. She takes part in PMR training for all of the group, including new starter trainee pharmacists, leads on PQS submission, is a health champion for the branch and is a key part in some of the enhanced services and manages stock.
"Nicole is helping to train the next generation of pharmacy technicians as we are now doing cross sector technician training courses," says Ashley. "I can't think of a better role model for this."
"I like to think that I'm a manager that they know they can talk to about anything and go to for support. Some people I've trained have gone on to work in hospitals and some have left altogether," says Nicole. "One girl is now a PA, so she's done really well. We've kept in touch and she tells me that she always thinks about how I taught her, which is so lovely to hear.
"I really do try to help the best I can, in fact it has come a bit of a full circle – when I was starting, I wanted to be like my manager, and now I have our pre-reg technicians say to me that they want to be like me! It makes me feel old – but again, it is also so amazing to hear."
Outstanding patient care
"Nothing is too much trouble for Nicole," says Ashley. "The main reason I wanted to recognise her as such a keen contribution to pharmacy is that she understands the going the extra mile in everything she does."
"I just want to do my best to help people – all the staff here do," explains Nicole. "They know that if someone is desperate, they have to go out of their way to get their medication. I think they should all be very proud of themselves, it's such a rewarding part of the job."
A particular example that springs to mind occurred when Nicole found one of the pharmacy's patients lying in the street in a compromising position. "He'd been out of the house for a couple of days and hadn't eaten so I went to the Tesco's next door and got him some food, called the ambulance and sat with him," she says. "He started to open up to me and tell me that he just wanted to die."
Once the ambulance came, the patient was taken into hospital and eventually went to rehab for alcoholism. "I think he was asking for help in his way," says Nicole. "He didn't want to accept it, but he knew he needed it. He came into the pharmacy a couple of months later to thank me for what I did. He's still in rehab and we deliver his medication to him, so I always check with the drivers that he's okay and they've said they've noticed a change in him so hopefully he is well on his way to getting better."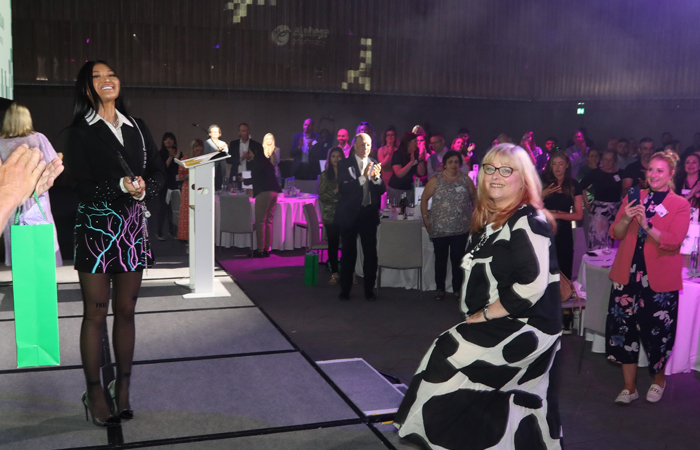 A worthy winner
"You can't put a value on Nicole's attributes," says Ashley. "It's so easy for teams to say we can't do this, or we haven't got the stock in, yet it is so refreshing to see someone lead from the front showing the team the reason we do look for solutions in the situations we face.
"Over the years a number of pharmacy managers have come and gone but Nicole's stability in our group has provided the reassurance that our team needed, especially during the uncertain times. Put quite simply, I would not be able to run my business without her input and support. Every pharmacy needs a Nicole."
Unsurprisingly, the RoE judges were blown away by Nicole. She has demonstrated "an outstanding professional contribution to the pharmacy and their community over a prolonged period. Nicole is a worthy winner," says Mike Holden, associate director of Pharmacy Complete. Fellow judge and former RoE Spotlight winner, Paula Woodgate agreed, adding: "Nicole is a complete asset to the pharmacy profession."
As for Nicole, she credits her career to Ashley for being an inspiration from the start. "I feel like I've already won this award just for the fact that my boss has nominated me. I think about when I first started in the pharmacy and I wanted to be like him, to go above and beyond and do my best and I really feel like I've achieved that in my career."
We at TM couldn't agree more.
Sponsored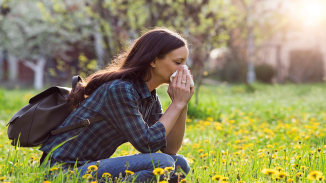 Sponsored education
This module will improve your hay fever knowledge, helping you to understand its impact on sufferers and recommend the right products to ease symptoms
Sponsored education
Identify the 5 key elements to address in your dry skin consultations
Record my learning outcomes
Recognition of Excellence Awards 2022