Amazing stories of patient care, strength and positivity were shared at the fifth annual Recognition of Excellence Awards where pharmacy teams from across the UK were rewarded for their outstanding efforts
On Wednesday 20 June, the pharmacy industry gathered to celebrate the very best of UK community pharmacy teams at the Recognition of Excellence (RoE) Awards 2018.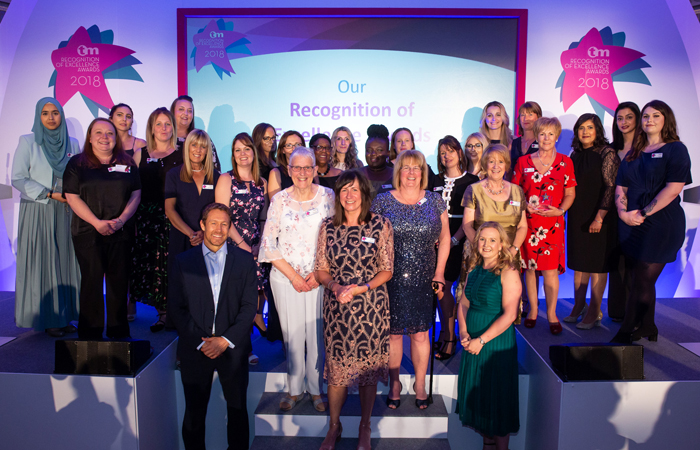 With more entries than ever before, and the overall standard of entries as high as ever, this year's esteemed judging panel, comprising former winners, pharmacy technicians, community pharmacists and industry experts, had their work cut out for them when deciding on the 30 fantastic finalists.
So with so much competition, who walked away on top?
A hosting hit!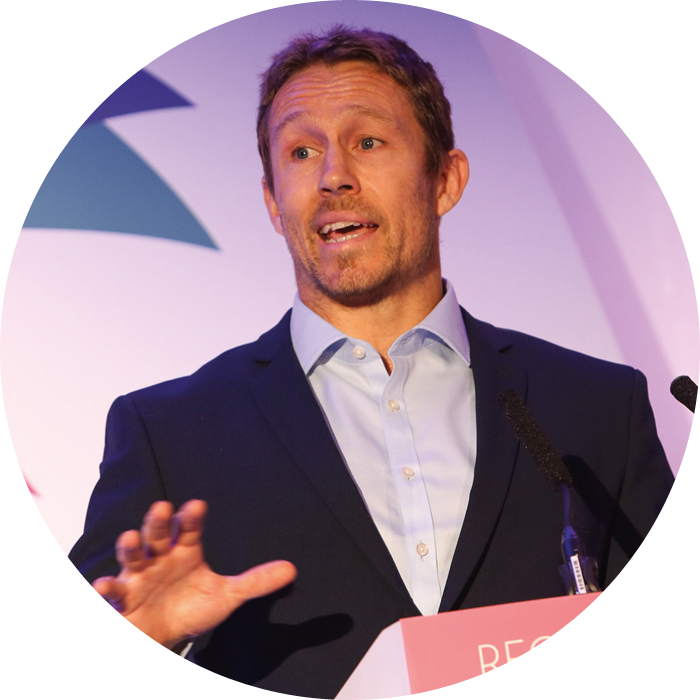 Before the Awards got underway, TM's special guest presenter and rugby legend Jonny Wilkinson reflected on his own story of success. Known for his spectacular rugby career and of course as the man who scored the winning drop goal in the dying minutes of the 2003 rugby world cup final, he was honest about the amount of hard work and sacrifices it took to get to the top of his game, and how health was not always his priority. That's all changed now, with health being paramount to everything he does.
Jonny was humbled by the selfless nature of the RoE finalists who all demonstrated their commitment to putting their patients and customers first and supporting them to live healthy lives. And they were all quite pleased to meet him, too!
Worthy winners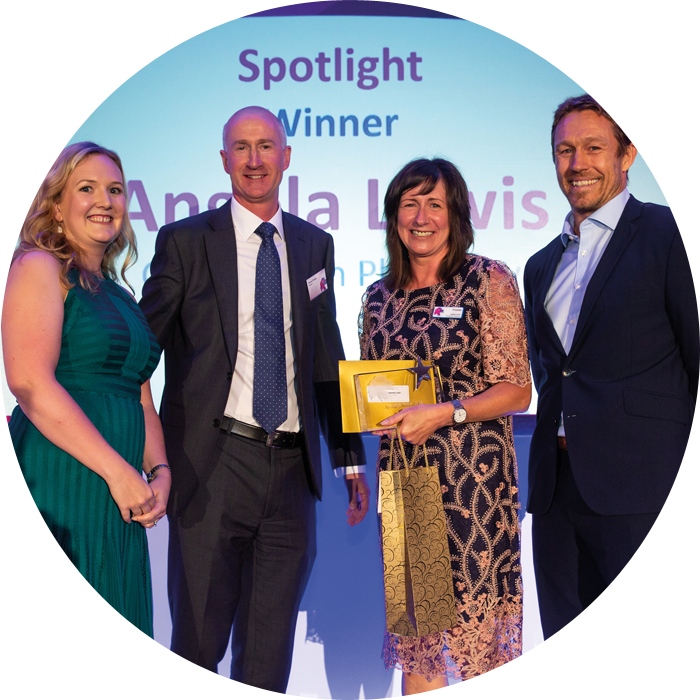 Angela Lewis, accuracy checking technician at Grangetown Pharmacy in Middlesbrough (pictured right with TM managing editor Gemma Woodall, Numark managing director Jeremy Meader, and special guest speaker Jonny Wilkinson), was a stand-out winner, being awarded the Outstanding Contribution accolade, as well as the coveted Spotlight Award, which named her overall support staff member of the year. Angela's humility, compassion, longevity and continued passion for pushing community pharmacy forward impressed the judges, with Tess Fenn, RoE judge and president of the Association of Pharmacy Technicians UK, referring to Angela as "a shining beacon within her community" and a "trailblazer". Mike Holden, RoE judge and principal associate, Pharmacy Complete, agreed saying Angela is "just brilliant and justifiably recognised by her team and community" – and now by TM.
Other winners included Alice Sparks from Bampton Pharmacy in Devon, who won the Rising Star Award after being praised by her pharmacist for her retail skills and product knowledge, caring nature and go-getting approach to help encourage positive step change
in patients' behaviours.
Shirley Jamieson from Bedminster Pharmacy in Bristol scooped the Pharmacy Champion Award for capturing the spirit of person-centred care in community pharmacy like no other. The judges described her as a "true gem" for the way she supports patients both physically and mentally and being instrumental in developing strong relationships with other healthcare professionals and local charities.
And June Cambridge-Rose, also of Bedminster Pharmacy, walked away with the Counter Intelligence Award for her unparalleled product knowledge and work in broadening her pharmacy's product offering.
Corinne Thomas from LloydsPharmacy in Northwich, Cheshire, was named Infant Care Champion for using her own experiences, along with her exceptional knowledge of infant food allergies and intolerances, to effectively reassure and advise worried parents.
The Team Leader Award was awarded to Shahean Khatun from Well in Epping for her can-do attitude, success in steering her pharmacy to success from a tough position and her commitment to digging in to provide the support the team needs.
Harjit Aietan from LloydsPharmacy in Allestree, Derby, won the Retail Skills Award for her OTC sales success and sharing her knowledge of how to increase sales with 17 local branches.
The Customer Care Award went to Joanne Sandland from Well in Norton Canes, Staffordshire, with the judges describing her as a wonderful lady with customer service skills that are second to none, a real inspiration and what community pharmacy is all about.
Saira Begum from Speaks Pharmacy in Bolton, Lancashire scooped the Innovation Award for her work in developing a patient safety tool for her pharmacy.
The Healthy Living Advisor Award was won by Katie Francis from Day Lewis Pharmacy in Ipswich for her compassion and imagination when it comes to counselling patients and capturing people's interest in healthy living topics.
And finally, the Service Excellence Award went to Charlotte Culmer from Temple Pharmacy in Plumstead, London, for her impressive skills when having difficult conversations and providing much needed emotional support to her customers.
Speaking at the end of the Awards, TM managing editor Gemma Woodall, commented: "Many of us in this room talk about pharmacy, write about pharmacy and think we have a pretty good idea about what goes on in pharmacy but each and every finalist here humbled our judges with their passion, commitment and dedication to helping people."
For a full list of finalists, please click here.
A fantastic cause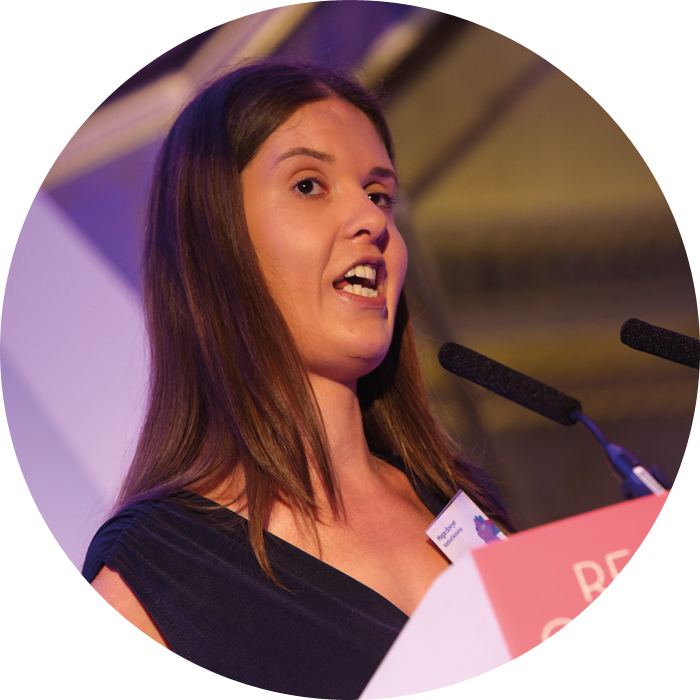 TM was delighted to have Watford Workshop – a charity providing work experience, skills training and employment for disabled and disadvantaged people – as this year's RoE charity partner. Megan Bowyer, Watford Workshop's fundraising coordinator (pictured above), took to the stage to speak of her experience with the charity and the ways in which they are able to positively impact on the lives of the people they support. During the course of the event, over £2,000 was raised for their invaluable work.
An afternoon to remember
TM has been inundated with messages of congratulations for our winners. Here's just a few: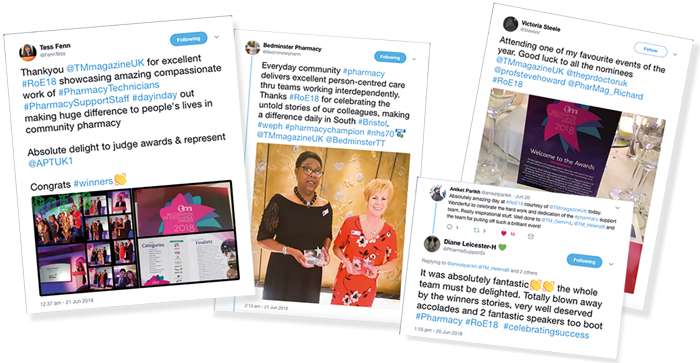 "…the awards were a roaring success – our guests really enjoyed themselves!"
Hayley Swift, PR manager, Well
"All the stories, nominations and awards were full of very heart-warming acts by all the nominees across the UK pharmacy industry. It was a great event to be part of."
Chris Belton, consumer healthcare sales director, Thornton & Ross
"The stories from the people at the 'sharp end' of pharmacy are very humbling; these are the real characters that shape community pharmacy."
Ellie Hughes, client services director, Precision Healthcare
"It's fabulous to see some otherwise unsung heroes being recognised for their great work and being rewarded with a very special day."
Jeremy Meader, managing director, Numark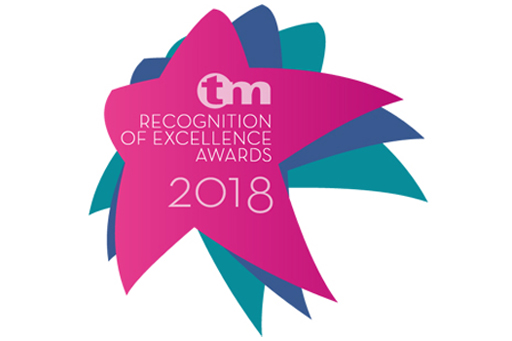 The Recognition of Excellence Awards judging panel was made up of Leanne Beverley Community Pharmacy Accuracy Checking Technician, NVQ Assessor and our 2014 Spotlight Award Winner; Myra Battle, Accuracy Checking Technician and our 2016 Spotlight Award Winner; Haroon Mahmood, Branch Manager, Well Pharmacy Darlaston and our 2017 Spotlight Award Winner; Sarah Coffin, Pharmacist; Richard Dunne, Senior Manager Professional Learning and Development, Boots UK; Tess Fenn, President, Association of Pharmacy Technicians UK; Leyla Hannbeck, Chief Pharmacist, National Pharmacy Association; Steve Howard, Superintendent pharmacist, Celesio UK; Mike Holden, Principal Associate, Pharmacy Complete; Salim Jetha, Chief Executive, Avicenna; Janice Perkins, Pharmacy Superintendent, Well; Laura Reed, Head of Professional Development, Numark; Richard Stephenson, Cheif Operating Officer, Right Medicine Pharmacy Ltd.
Training Matters is grateful to its awards sponsors EllaOne, Glenmark, Klear-Vol, National Pharmacy Association, Numark, Nurses, Piri, Puressentiel, Sanofi, SMA, TENA, Thornton & Ross and Voltarol for their support.
Angela is just brilliant and justifiably recognised by her team and community