Is pharmacy assistant training fit for purpose and how can pharmacy teams ensure they are equipped to meet the demands of modern pharmacy?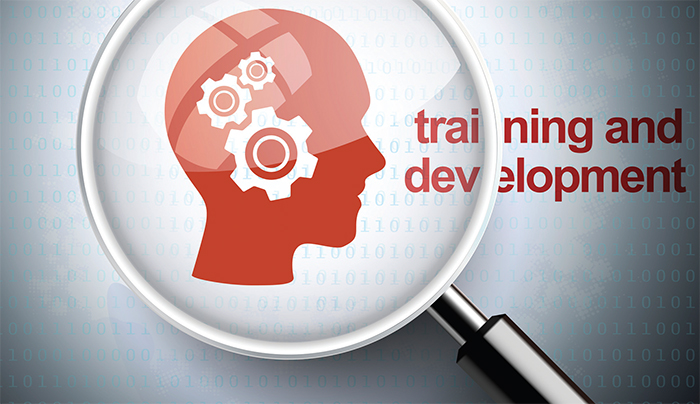 As community pharmacy continues to establish itself as the first port of call for urgent care and minor ailments, it is more important than ever that all members of the pharmacy team have the skills, knowledge and confidence to give customers the best possible advice. But do pharmacy assistants have the right training and support to help them step up to the plate or do things need to change?
Training requirements
The General Pharmaceutical Council (GPhC)'s policy on minimum training requirements for support staff states that anyone selling OTC medicines in a pharmacy must enrol on an accredited medicines counter assistant course (or relevant units of a dispensing assistant/ technician course) within three months of starting work and complete it within three years. Minimum training requirements for pharmacy assistants were introduced in 2005 – the same year that a new contractual framework for community pharmacy was established to boost the changing roles of pharmacy. Since that time, workplace pressures on community pharmacy have increased considerably.
Annual prescription volume has risen by 62 per cent, with the number of prescription items dispensed in the community reaching one billion in England in 2012. Several new pharmacy services have been introduced; new professional standards have been established for pharmacists, pharmacy technicians and premises, and customers have become more demanding than ever before.
Yet despite these growing pressures, the training requirements for medicines counter assistants (MCAs) have not changed during this time. In fact, the educational framework for MCAs upon which the standards are based dates back 20 years. Furthermore, while most assistants do undertake ongoing study, there is no obligation for them to do so.
Fit for purpose?
Some experts in pharmacy training, including Alison Blenkinsopp, professor of pharmacy practice, University of Bradford, believe that the educational framework of MCA training needs to be updated to make it fit for purpose in today's demanding pharmacy environment, especially as, she says, "pharmacy is being promoted as the first point of contact for urgent or unscheduled care". In particular, the 'WWHAM' OTC sales protocol, which is a key component of the MCA training, has been criticised for being too rigid and interrogational.
Dr Margaret Watson, senior research fellow at the University of Aberdeen, is concerned that it is easy to miss out key pieces of information, including what other medicines impact on training. Two out of three assistants are expected to train in their own time, with many respondents regretting that they have to squeeze their study time into their lunch break. One possible solution to the problem of time pressure is to introduce protected study time for all pharmacy assistants.
Nearly three-quarters of the assistants who took part in the SMART survey believe that there should be a formal requirement to complete a minimum number of hours' training each month. Yvonne agrees that protected time could help to counteract workplace pressures, but she argues that "it doesn't need to be overly complicated – what protected time does is raise the importance of training and development.
It is all too easy for training to be the first casualty of poor time management of business planning." Margaret even suggests that pharmacies consider opening an hour later on a designated day each month or so to devote time to training, arguing that it would ultimately have a positive effect on pharmacy business.
Training resources
The SMART survey revealed that most assistants prefer pharmacist-led training, closely followed by trade magazines like TM and modular paperbased training programmes. Face-to-face training sessions are the next most popular, while online learning is steadily growing in popularity. Says Ash: "Some people prefer to access training online, while others are comfortable with paper-based learning and there should be a balance on offer to suit individual needs."
Alison would also like to see training resources be better targeted and for teams to make more use of technology. For example, pharmacy assistants could use Skype if the pharmacy is too time pressured to allow them to travel to a training event. Yvonne also recommends using an online learning log so staff can track their progress.
However, while it is important to offer pharmacy assistants a choice of learning formats, Margaret argues that there is no substitute for faceto- face training workshops for improving consultation and counselling skills, because: "It doesn't matter how much knowledge is in your head if you can't articulate it properly or extract the relevant information from customers."
Boosting confidence
Face-to-face, pharmacist-led training can also help to overcome lack of confidence, which Ash believes is the biggest barrier to training and development. He urges pharmacists and their staff to talk to each other in order to flag up gaps in staff knowledge or particular areas where they are lacking in confidence, rather than simply carrying out training according to the person's role. Margaret also stresses the importance of ensuring that staff are confident to know when to refer to their pharmacist.
Giving MCAs an opportunity to develop their careers in a direction that fits their skills, rather than following the traditional route into the dispensary, has also been shown to help boost confidence. For example, training to become a health champion or stop smoking advisor is a great way of making the most of the skill mix, while increasing staff knowledge and confidence. Through training to deliver public health services, pharmacy assistants acquire the skill of 'motivational interviewing', which, Margaret believes, can be applied to all pharmacy interactions, including collecting prescriptions and advising on OTC medicines.
"There's a lot of training that could be offered to MCAs, not just because it's required, but because these people sell the pharmacy's image, its products and its services," adds Yvonne. "With top notch skills, they can be motivated to make a difference."
Team spirit
Everyone who works in a community pharmacy understands the importance of working together as a team, but for this to be effective, they need to do at least some training together. According to Ash, team training enables staff members to get to see what each of them does and how it all links together so they know, for example, to refer a smoker who wants to quit to the health champion or a patient who has just been prescribed a new medicine to the pharmacist for an NMS consultation.
"A team must be a team in practice and not just in name; they should work as a group and share experiences and learning, and understand each other's roles," he says. Team based training can help pharmacy teams to overcome all the barriers to training, identify gaps in knowledge and confidence, and ensure that pharmacies make the most of their skill mix. Or, as Alison puts it: "Good teams share information well and give each other feedback (both positive and negative) where needed, and make the best use of the team's strengths."
How to get the best out of the pharmacy team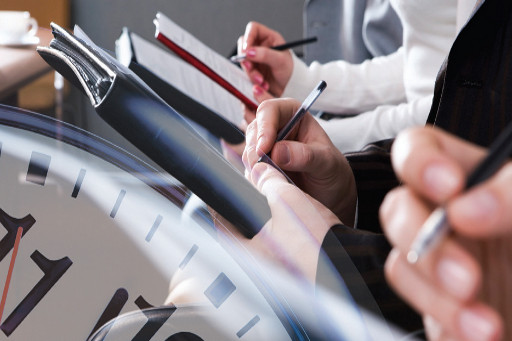 Protected study time can help ensure that pharmacy staff keep their knowledge and skills up to date
Training should be available in a variety of formats to suit individual needs, however there is no substitute for face-to-face learning
Motivational interviewing skills acquired from training to deliver pharmacy services can also be applied to OTC sales consultations
Pharmacy staff should know which circumstances require referral to the pharmacist
Team based learning can help pharmacy teams to work effectively together.
The challenge is to view the initial qualification as the start and not the end of a training journey