Pharmacy organisations, training providers, pharmacists, patients and the pharmaceutical industry were among those in attendance at a seminar detailing the progress that has been made in improving medicines advice since last year's damning Which? results
As the main providers of advice about OTC medicines, medicines counter assistants (MCAs) were the focus of much of the session's presentations and discussions. One of the issues highlighted was the inconsistency in uptake of continuing professional development (CPD) by MCAs once they have completed their initial accredited training course. There are a number of reasons for this, event attendees were told by Buttercups Training professional services head Hannah Stretton. These include the fact that pharmacists – who are usually those responsible for training – are so busy that they struggle to find the time to mentor staff.
In many cases, the education for MCAs that is provided by pharmaceutical companies has shifted in focus from symptoms and products to a more holistic approach that included counselling skills, senior industry figure Yvette Davies said. The national field sales strategy director for Reckitt Benckiser, which counts Gaviscon and Nurofen as just two of the many products in its OTC portfolio, said that pharmacy staff needed to address how they used the WWHAM questioning protocol to avoid customers feeling as though they were being interrogated.
Pharmacy proprietor Reena Barai said she had managed this by instilling her personal customer service motto of "make every contact count" into her support staff. By relating to customers on a human level, rather than just seeing them as a set of symptoms, they felt empathised with and reassured, and therefore empowered to look after themselves. By changing her pharmacy layout so the dispensary and counter were right next to each other, Ms Barai added that her staff felt that the pharmacist was able to hear everything that was going on, and intervene or advise if necessary.
Hannah Stretton added that ongoing training on OTC medicines wasn't just applicable to MCAs but also to members of the dispensary team, who were likely to step in to help out on the counter if needed. Those who looked after training needed to remember this, as failing to do so was a failure to recognise the importance of this aspect of working in a pharmacy, she explained.
Morag Punton, senior professional support manager at Boots, said that her company had looked at the framework in which MCAs worked. This had led to a review of the medicine sales protocols used by employees, including developing different ones to deal with requests for products or symptoms, and an update of the care cards so they could be personalised at branch level by the pharmacy manager to reflect local trends. Physical prompts for care card products had been added to shelf edge labelling so that staff realised when they were selling an item requiring extra questioning. Ms Punton added that training now also included behavioural aspects, such as how to refuse a sale.
Which? and the fall out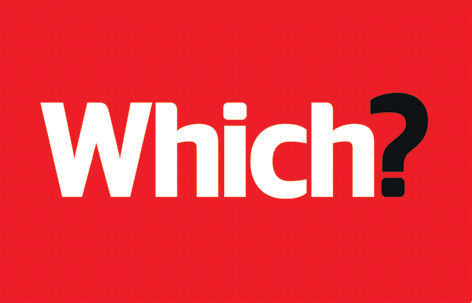 An investigation conducted by Which? found alarming variations in the medicines advice provided by pharmacies, with independents and counter assistants faring worse than multiples and pharmacists. Although the results showed some improvements on similar research carried out by the consumer champion in 2008 and also highlighted examples of excellent practice, Which? executive director Richard Lloyd commented at the time: "Too many pharmacies are still failing their customers, with some potentially serious consequences."
Although pharmacy leaders defended the profession at the time, there was also widespread disquiet over the findings, and the General Pharmaceutical Council and the Royal Pharmaceutical Society pledged to work with both Which? and representatives from across community pharmacy to find out what was going wrong in terms of medicines' advice provision and how it could be improved. The two organisations hosted an event last year that identified the importance of upskilling all members of the pharmacy team, with this year's seminar designed as an update to share progress and ideas.