Views
On the frontline
In these uncertain times, Liz Fidler highlights the professionalism and dedication of the pharmacy technician profession and the support that's available
When I wrote my last column, the world was a very different place. Who could have predicted how our working and home lives would change beyond recognition? The one thing that hasn't changed is the professionalism and resilience of the pharmacy technician profession.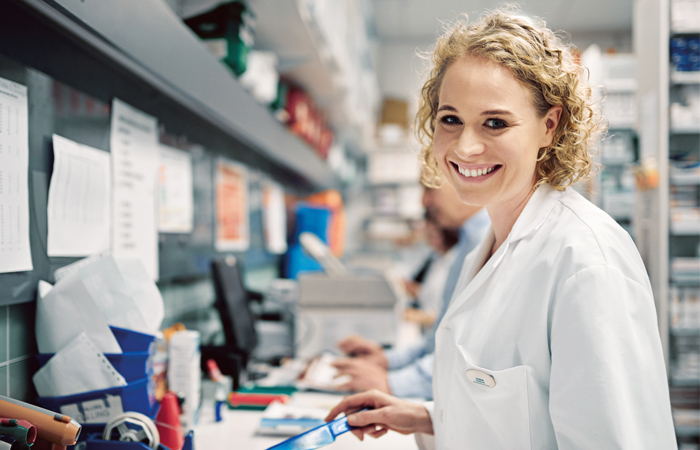 Daily, I am seeing first-hand the selfless contributions you are making on behalf of your patients. I know it can be frustrating sometimes when we feel we don't get the recognition alongside pharmacists and other healthcare professionals, but please be assured that during any calls or discussions APTUK is involved in, there is a great recognition around what pharmacy technicians and support staff, delivery drivers and other members of the pharmacy support team are contributing. Also, you know what you are doing, as do your patients, so please try and remain positive and focus on the great work and impact you are making.
At APTUK, we will continue to champion the profession and will highlight any issues so that you can be supported to do your role in the best way that you can. Although our voluntary board, national officers and committee members have all paused business as usual to focus on our patient-facing and/or supporting roles, we are all committed to ensuring the pharmacy technician voice is represented and, where possible, we are working with partners to produce tools to support the pharmacy professions as a whole.
Alongside colleagues working at the Royal Pharmaceutical Society (RPS), General Pharmaceutical Council (GPhC), National Pharmacy Association (NPA), Centre for Postgraduate Pharmacy Education (CPPE), NHS England (NHSE), Health Education England (HEE) and many more, we have been working really hard to provide guidance and tools at this unprecedented time. I would encourage you – if you can spare the time – to look on their websites for current guidance.
In addition, we are working hard to signpost and develop pharmacy technician-specific guidance, and there is a range of resources available to members and non-members on our website.
Please do take care of yourselves and remember how valued you are. When this is all over, we as a profession will be able to look back with pride on how we stood shoulder to shoulder with all those fighting the Covid-19 pandemic.
Stay safe – and thank you.
Sponsored
Sponsored education
Work through a customer consultation to determine the possible cause of stinging, gritty eyes and recommend an effective treatment to help ease these symptoms.
Sponsored education
Safely recommend the most effective laxative for every customer with constipation
Record my learning outcomes