Two words encapsulated the feelings of the pharmacy technician profession on 1 July 2011, on the anniversary 10 years later and during the years in between: pride and ambition
A lot has happened in the last 10 years: the London 2012 Olympic and Paralympic Games, the Black Lives Matter campaign, Brexit and a new healthcare profession proving their worth, particularly in the face of a global health pandemic.
1 July 2011 marked the dawn of professional registration for pharmacy technicians, enabling a whole host of opportunities for the profession and patient care, as well as establishing a sense of collective pride that endures a decade later.
"With professional registration, there is a suite of standards that demonstrate the value of what you bring to healthcare and patients," says Association of Pharmacy Technicians UK (APTUK) president Liz Fidler. "By being a registered professional, you are personally committing to fulfil those professional standards within your behaviour, attitudes and the way you manage yourself inside and outside of your work environment. There is a certain sense of pride that comes with that."
And there's an extra benefit, too, in terms of gaining recognition from other healthcare professionals and the status that brings, Liz adds. "They understand your professional code of conduct and that these professional standards you abide by almost mirror their own practice. Therefore, there is a sense of assurance when working as part of a multidisciplinary team, and everyone understands the significance of things like revalidation," she explains.
This recognition has been reflected in countless Government white papers since 2011 where the pharmacy technician profession is mentioned by name, which "in itself is a recognition of how far the profession has come", Liz reflects. But that's just the start.
Awareness and understanding
There was a time when becoming an accuracy checking pharmacy technician was seen as the pinnacle of the profession, but this has shifted, especially since the introduction of the initial education and training standards in 2017, which explicitly mention accuracy checking as part of the professional knowledge and skills gained pre-registration. "Now it's just core; it's bread and butter in terms of the pharmacy technician's role," says Liz. "It just shows how quickly that progressed and that there's a lot more skill that can be utilised."
This is evident when it comes to some of the pharmacy leadership positions that would historically have been filled by pharmacists now being filled by pharmacy technicians, often with the two professions working side by side and complementing each other's skill sets. "We're increasingly seeing the question of 'does this require an MPharm or does this require somebody who has pharmaceutical knowledge and a qualification and is registered?' and we're starting to see growth in leadership across many sectors from different pharmacy technicians as they go into those roles," Liz explains.
A lot of this growth has been part of a natural progression as the ambition, competencies and confidence of pharmacy technicians have strengthened over time.
"Often, those roles have been created once the pharmacy technician has got into a trailblazing role and they've been able to demonstrate their skills and then a pathway followed from that," says Liz. "It's not necessarily been a system strategic approach to capitalising on and utilising the skills of the profession – I think it's been led by the profession and that's something to be proud of. Registration and regulation gave the profession the confidence to do that."
While the last 10 years have been successful in themselves, they have been, and will be, key in paving the way for an even brighter future.
2021 and beyond
Looking ahead to the next 10 years, the possibilities for pharmacy technicians are endless, but there are two main developments Liz says are imperative. The first is a clear post-registration education pathway for pharmacy technicians.
One of the ongoing challenges for APTUK and the profession is ensuring that becoming a pharmacy technician is a viable career choice for school leavers. A post-registration education pathway would facilitate this and provide registered individuals with structure and stability for progression, too.
"This pathway would offer support with funding for pharmacy technicians to access levels of education that reflect the roles they're going to be undertaking. So my personal desire would be to see Level 4 and 5 clinical education curricula," Liz explains. "It would enable those pharmacy technicians who specialise in areas such as mental health, for example, to be able to really build on their core knowledge and skills so they can comfortably and safely carry out clinics using their medicines knowledge.
"The best scenario is very much having a prescribing pharmacist and a clinical pharmacy technician working with the multidisciplinary team, and that can be in a primary care or a community setting. It would be about having that team, for example, going into patients' homes as part of post-discharge and using their skills appropriately to support patients."
The second development, and one that has gained further traction during the Covid-19 pandemic, involves legislation and patient group directions (PGDs). "I've made no secret in terms of the two big changes that absolutely must be enabled around PGDs and pharmacy technicians being listed as healthcare professionals who can supply and provide medicines and medicinal products under that PGD list," says Liz. "With vaccine administration, it is often pharmacy technicians who do the whole shebang, apart from the fact that we cannot consent patients. We have to get another healthcare professional – probably one we trained ourselves on how to administer the vaccine in the first place – to stand next us while we consent."
Liz's message on this is clear: it's got to change. And soon.
Top of the agenda
With NHS attention turning to post-pandemic recovery, building on the progression achieved by the pharmacy technician profession in recent months and years will be vitally important, particularly when it comes to the PGDs for the upcoming mass vaccination programmes (see Covid booster plans).
"There's a health and care workforce crisis right now and we have a registered profession here who are able to step into those roles to fulfil those requirements. Common sense says that should happen," explains Liz. "The case for change has gone in, the case studies are all there, the right conversations are happening and it's APTUK's role to keep championing it and keep it on people's agendas."
Here's hoping there's further cause for celebration soon.
Sponsored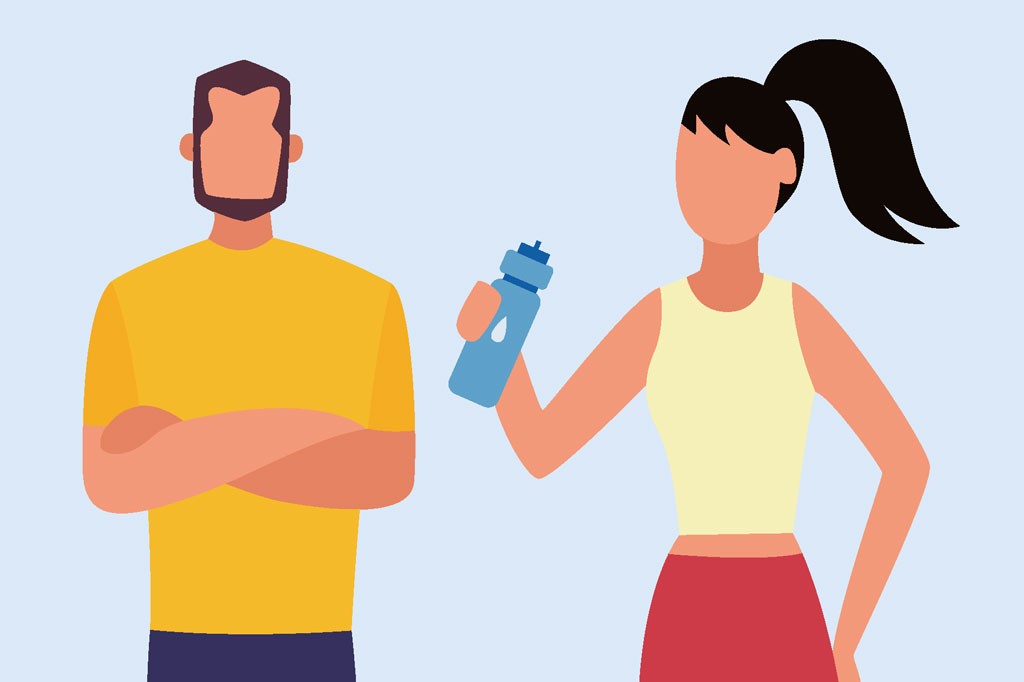 Sponsored education
Understand the important role oral rehydration products play in helping prevent dehydration after illness
Sponsored education
This short video explores the myths around diarrhoea management so you can better support customers who are affected
Record my learning outcomes