It may seem daunting, but there is plenty pharmacy technicians can to do safeguard the planet, believes Liz Fidler
Watching the news from COP26, it's impossible not to begin to feel the sense of scale and urgency in making meaningful change for future generations. Recognising the link between climate and health, we as pharmacy professionals have a key role to play in terms of the support, guidance and action we can take.
What we are doing
I would like to share some thoughts about what we have done organisationally and what we as individuals could do to play our part.
APTUK was the second pharmacy organisation (after UKCPA) to support and pledge commitment to acknowledge climate crisis as part of the Pharmacy Declares work @pharmdeclares. You can read our Climate Emergency statement here.
Not only is it important for us to demonstrate our commitment, but it is also important for us to take meaningful action. This can feel overwhelming initially, but once you start to include key questions linked to environmental impact into your planning, it becomes second nature.
Our first step was to look at reducing our carbon footprint. As a voluntary board with members all over the UK, we utilise technology to its fullest. We recognise the need to meet face to face periodically and when we do, we now check the environmental as well as financial impact. We check modes of travel and whether the venue has a 'green' policy, so this aligns with our pledge and what we can achieve for our members in one visit – busy days, but very rewarding. In addition, we have reduced printing and posting (hopefully reducing the number of delivery vans) and moved to electronic methods where possible.
We also took the step this year not to supply plastic products at conferences or exhibitions. We appreciate how much we adore pens and sticky notes in pharmacy, but the waste we are contributing to just doesn't align with our pledge. Don't worry – we are investigating more sustainable products!
In the pharmacy
There is much we can do within our roles: I have seen amazing examples of pharmacy technicians managing inhaler recycling schemes, recycling blister packs from compliance aids and minimising the number of medicines ordered – there are so many health and environmental benefits to be had.
Consider sustainable products if you are responsible for ordering consumables – could we check with patients if they need another plastic spoon, for example? It's important they have one, but not if they have 10 in the drawer already. Every action can have a good outcome and we as a profession are well positioned to make small and large meaningful change.
Take a moment to step outside, take a deep breath and look at the world around you. We are guardians and have a duty to protect our wonderful planet as best we can. Using our medicines and pharmacy services expertise, we can make a difference to patients and our local communities. It doesn't feel so overwhelming when you break it down.
Sponsored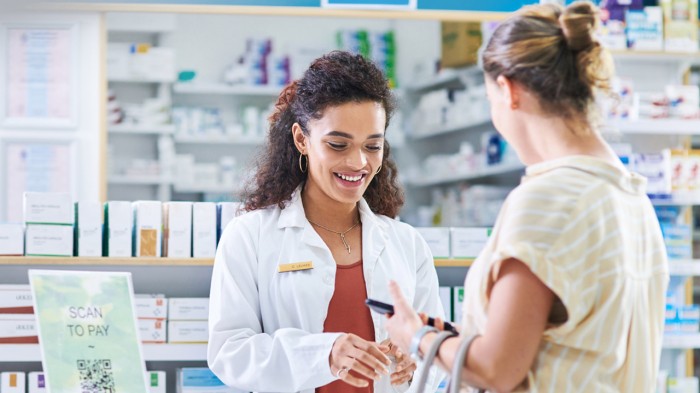 Sponsored education
Refresh your knowledge on managing mild to moderate pain and understand when a combination product can help.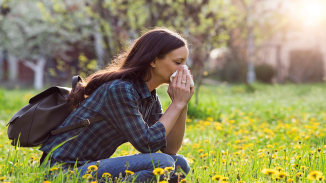 Sponsored education
This module will improve your hay fever knowledge, helping you to understand its impact on sufferers and recommend the right products to ease symptoms
Record my learning outcomes