Stress is one of the biggest public health challenges. Yet, compared to physical illnesses, it still isn't taken seriously. Most people feel stressed at times and whilst some find it a motivating force, it can have a debilitating effect on a person's life.
Stress can be a dominant factor in mental health issues such as anxiety and depression but also physical problems such as heart disease, insomnia, digestive issues and problems with the immune system.
According to the Mental Health Foundation, statistics from 2019 show that 74 per cent of adults in the UK have felt so stressed that they felt overwhelmed or unable to cope. Stress Awareness Month – held every April since 1992 – aims to raise awareness of the causes and cures for this modern stress epidemic.
This year, the theme is 'community', a subject chosen to emphasise how a lack of support can cause loneliness and social isolation, important risk factors for both deteriorating mental health and suicide. Some 10.5 million people in the UK said their wellbeing had been affected because they felt lonely in the last year, according to research conducted by non-profit organisation, the Stress Management Society.
The society also found that people in neighbourhoods with higher levels of social cohesion experience lower rates of mental health problems than those from areas with lower cohesion, regardless of how deprived or affluent a neighbourhood is. The pandemic served to highlight the importance of community, and as restrictions are lifted, it is vital that the community support experienced by many during these times continues.
Signs and symptoms
Cognitive
Inability to concentrate
Brain fog
Indecision
Self doubt
Emotional
Moodiness
Cynicism
Anxiety
Frustration
Physical
Rapid heartbeat
Frequent colds
Skin complaints
Indigestion
High blood pressure
Behavioural
Increase intake of alcohol and cigarettes
Isolating from others
Sleeping too much or too little
Loss of sense of humour.
Taking care of yourself
Of course, pharmacy staff are not immune to stress and it's important to acknowledge when you are in need of a break. Indeed, the pressure of work is one of the most common causes of stress across the board. Employee burnout has increased by over five per cent in the last 12 months, according to the 2022 Global Burnout Study. In the UK alone there were over 820,000 workers suffering from work related stress, depression or anxiety in 2019/20 which resulted in around 17.9 million working days lost, research by the Health and Safety Executive (HSE) found.
The main causes of work-related stress are:
Workload
Management style
New work-related demands or challenges due to Covid-19
Relationships at work
A reported increase in aggressive behaviour towards pharmacy staff could also be having an affect, so teams should make sure they are asking for the help they need. Resources such as Pharmacist Support's "Listening Friends" peer support service or wellbeing workshops can be a great way to destress.
The Stress Management Society's 10 step stress solution
Prioritise your health
Get a good night's sleep
Practice deep breathing
Stay hydrated
Eat for wellbeing
Get moving to combat stress
Adopt a positive mind set
Master your time
Don't be a slave to technology
Learn to say no.
30 Day Challenge
As part of their efforts this Stress Awareness month, the Stress Management Society is launching a 30 Day Challenge which encourages participants to pick one action each for their physical, mental and emotional wellbeing to carry out every day.
It takes 30 days to turn an action into a habit, so the month-long programme aims to "maximise your chances of turning useful knowledge and techniques into positive behavioural change", said the organisation.
Other resources include:
The Stress Management Society resources
The Samaritans hotline: 116 123
Sponsored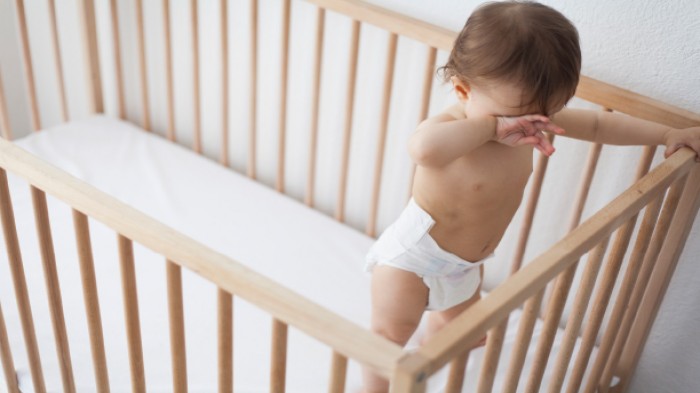 Sponsored education
Prepare to advise parents and carers on appropriate management of their children's eczema.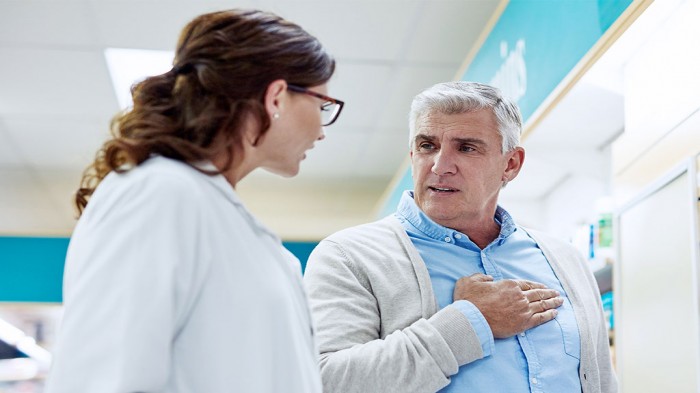 Sponsored education
Discover the key benefits of Guardium so you can recommend this PPI with confidence to help ease heartburn and acid reflux symptoms
Record my learning outcomes