Conditions
Access to answers
Pharmacy-based diagnostic services continue to improve customers' accessibility to healthcare and enable more opportunity for vital interventions
Easily accessible diagnostic services have become a staple part of many community pharmacies' offerings in recent years, providing more opportunities for pharmacy teams to support the health and wellbeing of their communities and for these individuals to take control of their own health. These services and community pharmacy's expanding clinical role have also, arguably, become more important than ever over the last 12 months since the start of the Covid-19 pandemic as other healthcare providers closed their doors.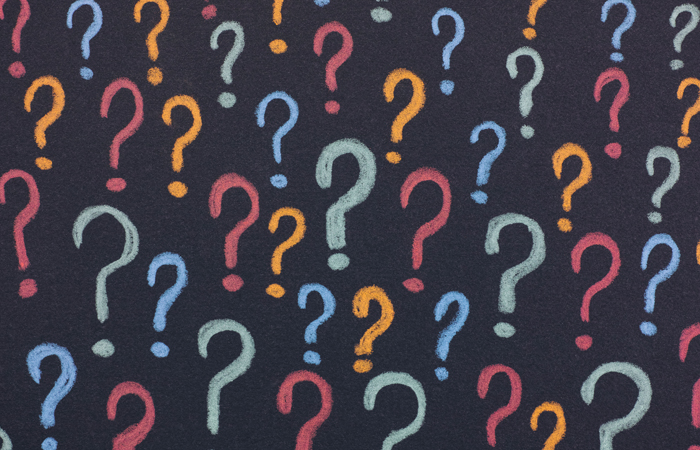 Community pharmacies are often a patient's first point of contact with the healthcare system, especially as so many of them already offer multiple diagnostic services such as NHS Health Checks, mole scanning, cholesterol testing, type 2 diabetes screening, blood pressure monitoring and sexually transmitted infection (STI) testing, among others.
Since April 2020, LloydsPharmacy has recorded over 13,000 diagnostic service consultations despite the difficulties of the pandemic. "We have identified more than 4,500 customers with high blood pressure, over 1,000 with high blood glucose and over 500 with high cholesterol," says a spokesperson for the company. "More than 3,200 patients have been advised to make an appointment with their GP, and some sent directly to A&E. We also offer a range of at-home testing services, including HIV and STI testing, for those who prefer to complete the tests at home or can't make it to a local store."
These sexual health self-testing kits – along with others such as blood pressure monitors, pulse oximeters and urine or fingerprick tests for vitamin deficiencies, cholesterol levels and urinary tract infections – can empower customers to take more control over their own health and diagnoses. While some of the users might be classed as the 'worried well' who simply want reassurance, the tests have the potential to help eliminate embarrassment, prompt people to seek important medical attention when necessary, and even relieve some of the pressures on the NHS.
What's more, there is now a call to make other diagnostic self-checks more accessible for home use as well.
Case study: mole scanning
Denise Whitehead, pharmacy advisor at Boots' flagship store in the Victoria Centre in Nottingham, conducted a Mole Scanning Service in collaboration with ScreenCancer for around three years. While her particular pharmacy is no longer involved, 50 Boots pharmacies around the UK currently include it as part of their enhanced service offering.
This private teledermatology service triages people aged 18 or over who are concerned about their moles and helps to identify any signs that needs further investigation. On arrival, customers complete a consent form, provide some personal data and answer some questions about their skin. The mole, or moles, are then scanned in a quick and painless process using a high-quality imaging camera called a SIAscope, and the images are sent off to ScreenCancer for expert analysis. The company contacts the individual directly with the results and follow up advice, which may include referral for further investigation and treatment if melanoma is detected.
Denise says that due to the way the results are confidentially provided, the pharmacy isn't involved after the initial scan and so they often don't know the results. However, she received positive feedback from many customers. "One lady who I scanned had to have her mole removed at the local hospital and she came in to tell me how pleased she was that she had been in to see us initially as it was a speedier process," Denise explains. "In the present climate of waiting times at doctors' surgeries or to see a specialist, I feel the scanning service provides a swift and accessible process to alleviate anxiety, offer reassurance and give accurate advice on a customer's next steps to be taken, if any, in a pleasant atmosphere."
The service is booked through an online system and Denise says that patients travel from far and wide for appointments. "I think this service is such a winner. It brings people into the stores, like the other services do, and the speed is so important as well. You might have to wait a couple of weeks for a GP appointment and with our services you can just make a booking online or direct with us, without having to wait so long," Denise explains.
A new study published in the Journal of Pharmacy highlights the important role community pharmacy can play in triaging patients, identifying suspicious moles and supporting diagnoses of malignant melanoma earlier through this service.
Almost 10,000 moles were scanned in the study, the majority of which (88 per cent) required no follow up, giving patients peace of mind. Of those referred for additional follow up, 0.7 per cent of scans led to a confirmed diagnosis of malignant melanoma. Early detection of melanoma hugely increases the success rates of treatment, with melanoma being removed with no recurrence in 80-90 per cent of cases.
Researchers concluded that had this service not been available, these patients may have accessed their GP, demonstrating the support that community pharmacy can give the NHS on services such as this.
A game changer
Attendance for cervical screening across the UK has largely been falling for the last decade and this trend has only been accelerated by the Covid-19 pandemic. As such, the charity Jo's Cervical Cancer Trust has been campaigning for the option for the method of self-sampling to be made available to women and people with a cervix in the UK where appropriate.
Research published in January 2021 and conducted by Jo's Cervical Cancer Trust found that 32 per cent of women would prefer to take a human papillomavirus (HPV) self-sample test than attend cervical screening with a clinician. This rose to 62 per cent if the sampling was proven to be easy and reliable. The research also found that one in 10 women said they definitely wouldn't attend cervical screening due to the Covid-19 pandemic, and 22 per cent felt less likely to attend. This is despite widespread calls that the NHS is open and that cervical screening appointments are safe and important to attend.
"More and more women and people with a cervix find cervical screening inaccessible or hard, especially right now due to added pressure on the NHS and the uncertainty around routine appointments," says Rebecca Shoosmith, acting chief executive at Jo's Cervical Cancer Trust. "HPV self-sampling could be a game changer in making cervical screening accessible, even during difficult times like these. Studies to incorporate self-sampling into cervical screening programmes are taking place and, while there are many details yet to be decided, all possible pathways will be looked at in order to deliver an easier and more convenient test that prioritises accessibility."
In addition, Dr Edward Morris, president at the Royal College of Obstetricians and Gynaecologists, highlights that "in countries where [self-sampling] is already offered, there has been significant success and [it] has increased the screening uptake amongst all women."
Two trials of self-sampling for HPV are currently running in London, Dumfries and Galloway and, if they prove successful, it could mean that the national screening programmes will soon be able to offer the option of self-sampling alongside the traditional smear test, thus improving accessibility and convenience for women and people with a cervix.
32 per cent of women would prefer to take an HPV self-sample test than attend cervical screening
Case study: health checks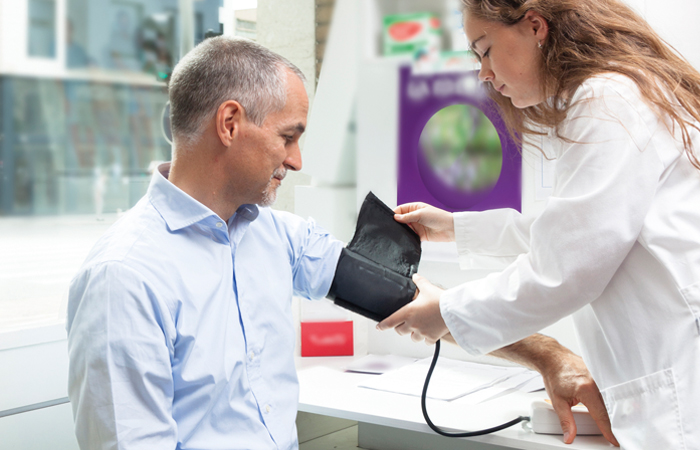 Jane Tate, non-pharmacist manager at LloydsPharmacy in Lyme Regis, Dorset, conducts both NHS Health Checks and private annual Vitality HealthChecks. "We do the Vitality HealthChecks for people who register with PruHealth for life insurance, to reduce their monthly premiums," she says. "They are referred to their nearest pharmacy and I've been offering this testing service for six or seven years."
The pharmacy team has a set list of tests and questions to ask customers. "We talk about their smoking habits and use of nicotine replacement therapy, and check their height and weight," says Jane. "We also check their blood pressure and cholesterol and blood glucose levels with a fingerprick test. We input the data and send it back to PruHealth."
The Vitality HealthCheck results are discussed during a consultation with a Vitality GP, rather than in the pharmacy. But if Jane notices that a customer's test results could be improved, she may offer the customer a free NHS Health Check as well. "We've been doing the free NHS Health Checks at the pharmacy since around April 2019," she says. "If I notice a customer's cholesterol level is slightly high, for example, I'll check where they live and whether they're eligible for our NHS service."
The NHS Health Check programme was first launched in 2009, offering cardiovascular risk assessment and management advice to adults aged 40 to 74 years. "We have a script on the screen and, depending on the answers and results, we can refer them to their GP or offer advice," says Jane. "If their cholesterol is high, for example, we can suggest ways to amend their diet. If they are overweight, we can suggest they exercise more and reduce what they're eating. We once had one blood pressure check that told us to call 999, so it's good that we're attached to a doctor's surgery."
LiveWell Dorset refers people to the pharmacy for the NHS Health Checks, but customers can also refer themselves. "We have an excellent social media noticeboard for the town, so we advertise on there," Jane explains. "Some people don't know what their blood pressure and cholesterol levels are and using the word 'free' certainly helps to bring people in. Many people come in for NHS Health Checks because they don't want to bother their GP, but then will make a GP appointment if we suggest it afterwards."
Recognising the potential
A new briefing paper entitled 'Diagnostics: Recovery and Renewal', commissioned by NHS England and NHS Improvement and published in October 2020, provides an update on plans for "radical investment and reform of diagnostic services".
The report argues that community diagnostic hubs should be established away from acute hospital sites and that phlebotomy services "should be improved so that all patients can have blood samples taken close to their homes at least six days a week".
Access to phlebotomy services varies across the country, the report found, with patients in some CCG areas only able to access phlebotomy services once a week "for very limited hours". The report pinpoints community pharmacies as potential sites for the expansion of this key diagnostic service, and indeed some are already involved. Improving access to these will be more convenient for patients, help to reduce health inequalities and aid earlier diagnosis. Ultimately, it has the potential to improve the outcomes in cancer, stroke, heart disease, respiratory disease and other conditions.
But it's not just phlebotomy services that community pharmacies are ideally placed to provide, and many pharmacies are finding that their current diagnostic services are having a positive local impact, as these three case studies demonstrate.
Phlebotomy services should be improved so that all patients can have blood samples taken close to their homes
Case study: HIV antibody testing
Coventry HIV Point of Care Testing is a locally-commissioned pilot pharmacy service screening for the HIV antibody. If customers get positive results, they will need a further blood test through sexual health services to have their HIV diagnosis confirmed.
Gurbaksh Singh, superintendent pharmacist at Vantage Chemist in Coventry, has been conducting the HIV Point of Care Testing for around six years. "We are a student-populated area, so there are a lot of people who don't know how to look after their sexual health," he says. "When we provide emergency contraception, we ask if they want an HIV test as well. Some people call up and ask if we do the testing, and others just come in when they want the service."
The pharmacy always has someone on-site who is trained to do the testing, which means customers don't need to make an appointment in advance. It's a fast and easy test, which Gurbaksh says is good for the customer's peace of mind. "They spend less time hanging around and worrying about the results than if they went to a clinic," he explains. "Before doing the test, we make sure customers understand how accurate it is, discuss the implications of having a positive test, and check their risk for HIV, such as if they've had unprotected sex. The whole process takes around 20 minutes; 10 minutes to go through the consent forms, a minute or so for the test results, and then aftercare of around 10 minutes."
If the test is positive, customers are given the phone number of a local sexual health clinic. If it is negative, they are asked to come back, as it can take as long as three months after exposure to HIV to get a positive result. "The clinic receives all of the details, so it can follow up if someone doesn't get in touch with them," explains Gurbaksh. "It's important to make sure patients get the right treatment, and this is something we stress. We also talk about the importance of safe sex. We offer to sign them up to the free C-Card scheme for free condoms, and also advise them to have a full sexual health check at the sexual health clinic."
Gurbaksh says the service benefits the pharmacy and local area in many ways. "It helps us build a relationship with customers, many coming back every three months for another test," he says. "It also helps with safeguarding. If someone needs help with an abusive partner, we can refer them to the safeguarding team. And it builds on our reputation as a hub for health services – the more services we offer, the more people come back."
Sponsored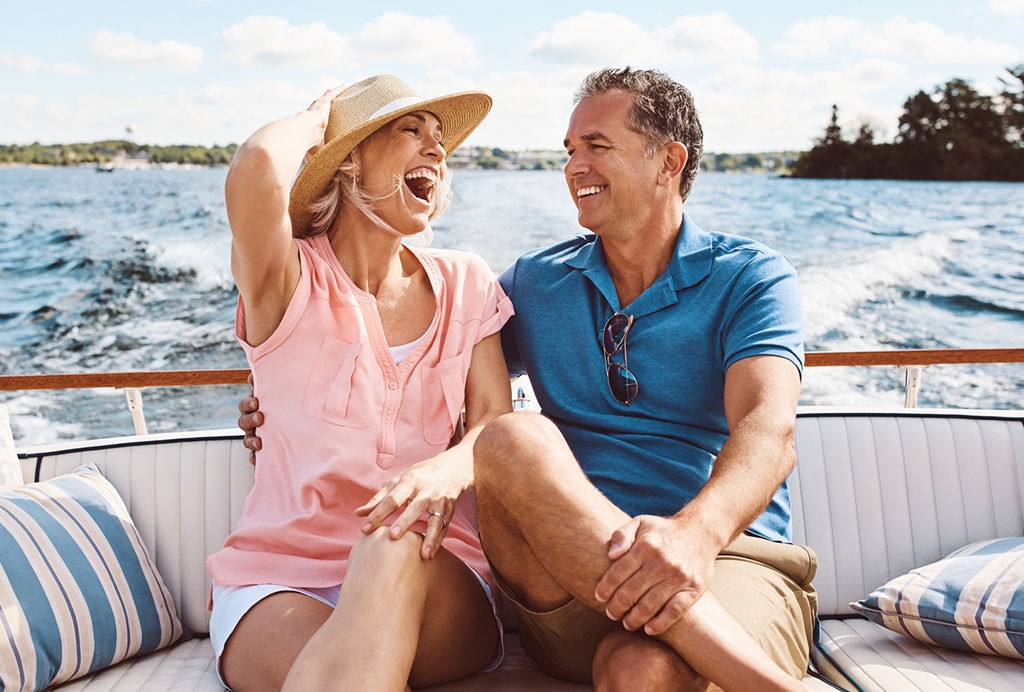 Sponsored education
Learn how to help customers ease the discomfort of haemorrhoids with suitable recommendations and self-care advice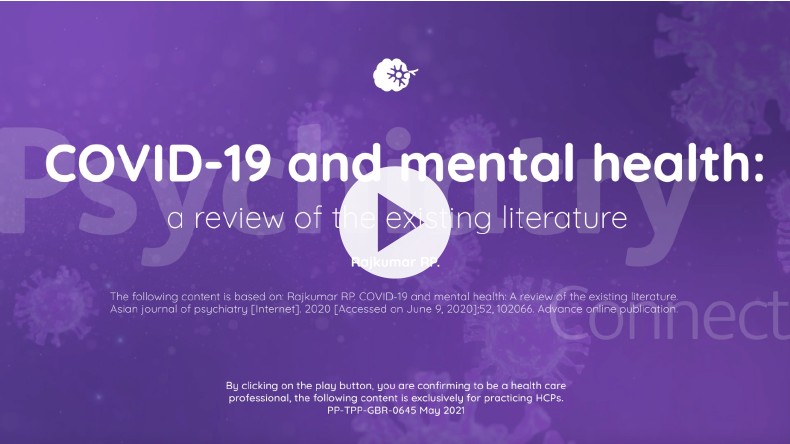 Sponsored education
Viatris has created this short video based on a publication reviewing global research into the potential impact of the Covid-19 pandemic on mental health. It identifies six areas where psychiatrists can play a role in supporting people's mental health through these difficult times.
Record my learning outcomes