Cannabis-based medicines: an update
In-depth
Cannabis-based medicines: an update
With NICE having recently published draft guidance on cannabis-based medicinal products, catch up with this round up of the latest information
Cannabis is never far from the headlines, with the news falling into two very different camps: on one side, concerns about recreational use of the drug, while on the other, claims that cannabis could be the cure for a huge range of conditions. The middle ground rarely gets much coverage, but that is probably the aspect of cannabis that is of the most practical interest to those working in pharmacies.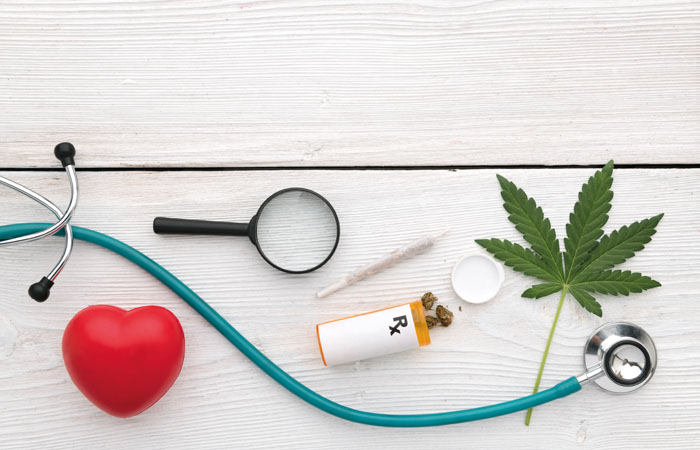 NICE information
Sitting firmly in this location is the draft guidance recently published by the National Institute for Health and Care Excellence (NICE) on cannabis-based medicinal products (CBMs). These were made legal in the UK almost a year ago, albeit with tight restrictions: only specialist doctors can prescribe them for conditions where there is clear evidence of benefit and to individuals for whom other options have proved ineffective or intolerable. NICE has looked at these products in more detail, describing when CBMs may be an appropriate treatment option as well as situations in which this is not the case. Broadly:
For epilepsy, no recommendation has been made due to lack of evidence. An exception has been made for the use of cannabidiol (CBD) as an add-on treatment for seizures associated with the rare forms of epilepsy Lennox-Gastaut syndrome and Dravet syndrome, as separate NICE guidance is being developed
For chronic pain, CBMs should not be offered. CBD can be provided, but only under a clinical trial
For multiple sclerosis, CBMs should not be offered outside clinical trials. Sativex, a CBM licensed for the treatment of spasticity in MS should not be prescribed because it is not cost-effective
For nausea and vomiting due to chemotherapy that persists despite using other antiemetics, nabilone may be used as an add-on, but careful consideration must be given to its potential for interactions with other medicines, particularly in terms of drowsiness and other manifestations of depression of the central nervous system.
The above are in line with NHS guidelines, which were jointly produced by the Royal Colleges of Physicians and Radiologists in conjunction with the Royal College of Anaesthetists' Faculty of Pain Medicine.
The draft guidance also highlights the need for research into certain areas:
Using CBD as an add-on treatment for the management of fibromyalgia and treatment-resistant neuropathic pain
Using CBMs as add-on treatments for chronic pain (for example, associated with cancer) in children and young people
Using CBD for severe treatment-resistant epilepsy
How tetrahydrocannabinol (THC) plus CBD for epilepsy compares to CBD alone
The impact CBMs can have on people with spasticity, especially with regards to quality of life
The clinical- and cost-effectiveness of CBMs as an add-on treatment for nausea and vomiting that hasn't responded to conventional antiemetics in a variety of circumstances.
This follows a call from the National Institute of Health Research for proposals looking into the pros and cons of CBMs. Furthermore, the UK Parliament has laid out the case for the Department of Health and Social Care to look at how EU member states make CBMs available to patient, and to work with the pharmaceutical industry to establish and maintain a constant supply of CBMs in order to meet demand.
It is important to stress that, at the moment, the NICE guidance is in draft form only, meaning interested parties have had an opportunity to submit comments for consideration. The final document is expected to be published in mid-November 2019.
What else?
Things are moving quickly with CBMs and so there is a lot of confusion, both for the public and within the healthcare community. Some important points to note include the following:
Only clinicians listed on the GMC's register of specialists can prescribe CBMs, which in practice pretty much means nobody other than consultants
CBMs are only recommended after other treatment options have been tried and found wanting
Private prescribing is allowed as well as NHS, but not from outside the UK, partly because CBMs are controlled drugs
All CBMs apart from Sativex are unlicensed, and so prescribing is on a named patient basis with an expectation that all relevant safeguards will be adhered to, plus the usual protocols around CDs
All CBMs are currently specials, so relevant guidance must be adhered to, including having the cannabinoid constituents (CBD and/or THC) declared on the product label by the manufacturer
Any suspected adverse reactions to CBMs should be reported via the Yellow Card Scheme.
For those who regard cannabis as a wonder drug, the NICE document is probably disappointing in its lack of advocacy for CBMs. But Paul Chrisp, NICE's director of the Centre for Guidelines, states: "We were concerned when we began developing this guidance that a robust evidence base for these mostly unlicensed products was probably lacking. Having now considered all the available evidence, it's therefore not surprising that the committee has not been able to make many positive recommendations."
England's chief pharmacist Keith Ridge added: "Without sufficient evidence to help them balance potential benefits against potential harms when they are deciding whether to prescribe medicinal cannabis to children with very severe epilepsy, it is clear clinicians are very reluctant to prescribe. We heard loud and clear the concerns and frustration the children's families are feeling, but these recommendations aim to help us develop the evidence base to understand how safe these products are, and ensure education and expert advice is available to support clinicians across the UK."
So when it comes to the future of CBMs, it really is a case of watch this space.
Jargon buster
Two chemical components of cannabis – which is believed to contain around 400 different compounds – make it medically very interesting:
Tetrahydrocannabinol (THC), which causes the 'high' associated with recreational cannabis use, interacts with receptors in the brain associated with several aspects of cognition, including concentration, memory, coordination and motivation. For this reason, there is a school of thought that THC could be beneficial for conditions such as anxiety, anorexia, pain and muscle spasticity, but care is needed because of the risk of side effects, which could include severe mental health problems such as psychosis.
Cannabidiol (CBD) doesn't cause euphoria and instead seems to boost the body to produce some of its own chemicals, which may be beneficial in certain ways, for example, reducing pain, inflammation, nausea and seizures. This also means that it is relatively free of side effects. In recreational cannabis, CBD is important because it balances out some of the effects of THC, thereby reducing the risk of adverse effects. A CBD product called Epidyolex has recently been approved by the European Medicines Agency and is being evaluated by NICE as an add-on for some severe forms of epilepsy.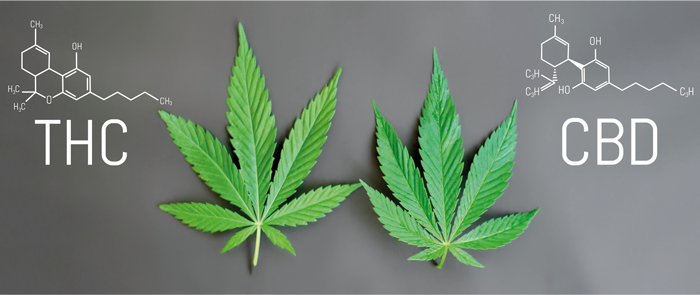 Cannabis-based medicinal products (CBMs) are products that contain cannabis, cannabis resin, cannabinol – a chemical produced when THC is broken down – or a cannabinol derivative. They are now in Schedule 2 of the Misuse of Drugs Regulations 2001, so are controlled drugs like morphine, oxycodone and fentanyl.
CBD oil products contain no or only negligible quantities of THC, and any UK product marketed as being suitable for medical purposes must be licensed as a medicine by the MHRA. So while CBD oil products are widely available in the UK as nutrition supplements, they are usually made from the hemp plant and not cannabis, and so are very different to products like Epidyolex. The quantity and quality of CBD, and the effectiveness of these products, is hugely variable.
Sativex spray is a CBM that has been available in the UK for some time. It contains THC and CBD in an almost 1:1 ratio and is licensed as an add-on for MS-related spasticity, but is not recommended by NICE or Scotland's equivalent the Scottish Medicines Consortium.
Nabilone capsules contain a synthetic cannabinoid, similar in structure to THC, and are also licensed in the UK but for chemotherapy-induced nausea and vomiting that hasn't responded to other treatments.
All your medicinal cannabis-related questions answered in Getting to grips with cannabis-based medicines...
Sponsored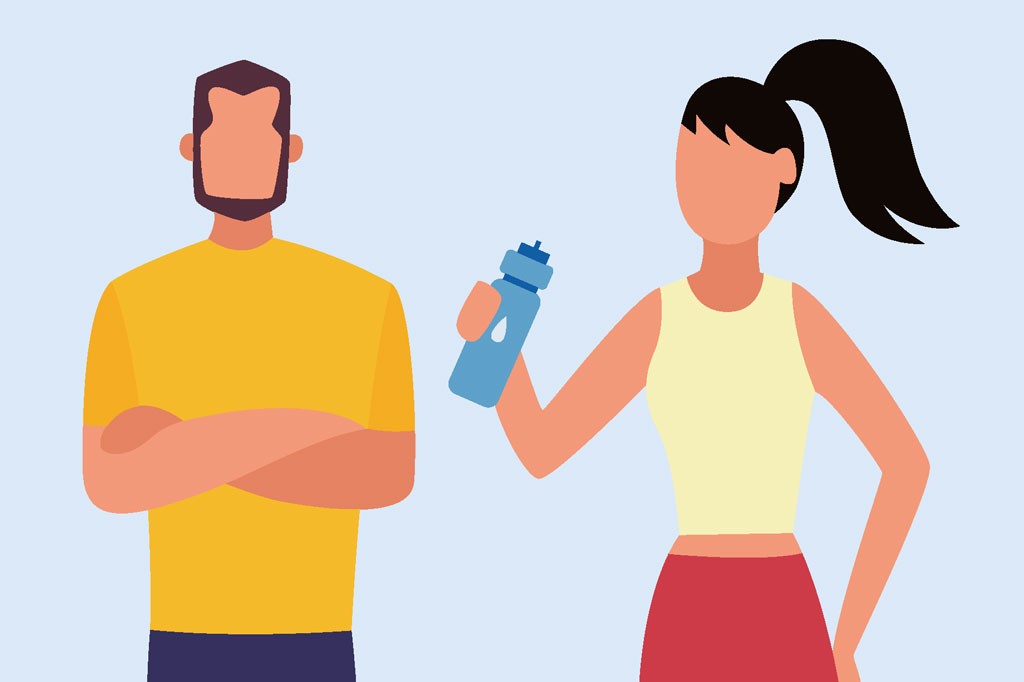 Sponsored education
Understand the important role oral rehydration products play in helping prevent dehydration after illness
Sponsored education
This module highlights a new opportunity to treat heartburn and reflux in the pharmacy with Omeprazole 20mg, which is newly available for customers to purchase OTC.
Record my learning outcomes