Greener schemes in pharmacy
In-depth
Greener schemes in pharmacy
From blister packs to PPE, the range of pharmacy items that can now be recycled is growing all the time. There are plenty of ways in which pharmacies can get involved and boost their environmental credentials
Sir David Attenborough's stark warning about the perils of ocean plastic pollution three years ago kicked the nation up a gear when it came to reducing single-use plastics and upping recycling efforts.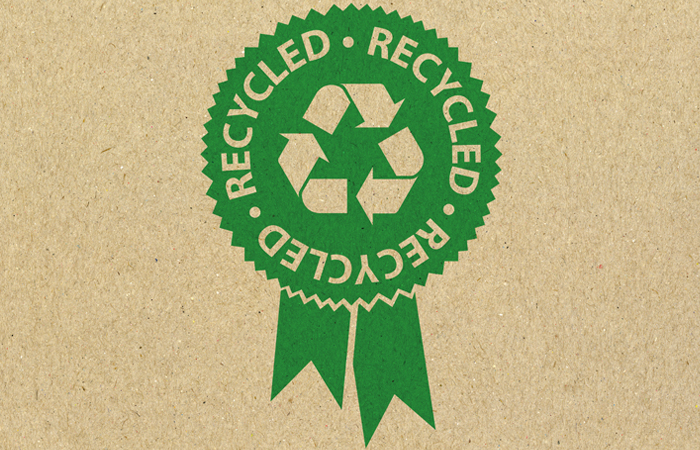 Since then, many organisations have addressed their own corporate social responsibility (CSR) and taken steps to change practices that are damaging the environment.
In October 2020, NHS England published its 'NHS Net Zero Report'. This outlined a commitment to reaching net zero for greenhouse gas emissions by 2040 by significantly reducing emissions as well as off-setting using carbon capture, through steps such as planting trees. In that same month, new Government legislation also made it an offence to supply single-use plastic stemmed cotton buds and single-use plastic straws.
Embracing CSR
A pharmacy that demonstrates its commitment to taking green issues seriously has many benefits for both the business and customers. While there are many ways pharmacies can do their bit, recycling is a small step that can make a big difference.
By now, most people are familiar with the everyday items that can go in their household recycling bins, but there are still some things that domestic refuse collections won't accept because they are more difficult to recycle. And many of these are sold in pharmacy in the first place.
If pharmacies want to do more to close this loop, help is at hand. From baby food packaging to oral care products and vitamin bottles, TerraCycle is an innovative recycling company that has become a global leader in recycling typically hard-to-recycle waste. It offers a range of free recycling programmes that are funded by product manufacturers, as well as paid-for recycling solutions for almost every form of rubbish, including medical waste.
One of its newest recycling programmes – and one that is aimed solely at community pharmacies – tackles the complex problem of recycling mixed-material medicines blister packs. In partnership with three brands from Sanofi Consumer Healthcare, TerraCycle's Medicine Packet Recycling Programme enables people to recycle any brand of empty medicine blister packets by dropping them off at their nearest participating community pharmacy, which they can find on TerraCycle's interactive map.
It remains important for people to feel that even the smallest green actions make a difference
Pharmacy-only
Although TerraCycle has around 40 free recycling programmes for a wide variety of waste – which can be run by members of the public as well as businesses, schools and other organisations – only community pharmacies can sign up to host the Medicine Packet Recycling Programme.
"We've organised it this way for safety reasons," says TerraCycle spokesperson Steve Clarke. "Although the scheme is for recycling empty blister packs, we know there's always the possibility that some people could put full packets of medicines in, which means the collection boxes can't just be anywhere. This makes community pharmacies the ideal place for them, and of course the pharmacy can recycle its own blister pack waste too."
Steve says TerraCycle is still looking for more pharmacies to sign up as collection points. "If no one else in your area is offering that collection option within about a five-mile radius then you will get it," he explains.
Once a pharmacy has been confirmed as a member of the programme, it can start collecting blister packs. When the pharmacy has got enough to send off, the packs should be packaged securely in a sturdy cardboard box, no larger than 60x60x50cm in size. Pharmacy teams can download a free UPS label from the pharmacy's account, attach it to the parcel and book a free pick-up via UPS or drop off the parcel at the closest UPS drop-off point.
Benefits all round
As well as the social responsibility of diverting waste that would otherwise end up in landfill or incineration, every piece collected raises money for a good cause. Pharmacies are entitled to 100 TerraCycle points for each kilogram of blister packets they send in, with each point worth £0.01 for a charity of its choice.
Although the Medicine Packet Recycling Programme has only been up and running for a few months, so far 61 pharmacies have signed up to the initiative, including independents and multiples, from as far north as Edinburgh in Scotland, all the way down to Plymouth in the south west of England.
Steve says blister pack recycling is something that the public has long been asking TerraCycle to add to its roster of recycling options. Now that it's on the list, he adds: "Don't be surprised if you get keen recyclers in your area encouraging you to offer this scheme because, as it's for pharmacies only, they are not allowed to set one up themselves."
If pharmacies would like to sign up to the Medicine Packet Recycling Programme they can request to register as a public drop-off location by filling out the form on the website.
PPE recycling scheme
If there is the space in the pharmacy, TerraCycle has just launched another timely recycling scheme for pharmacy teams to consider. Because of their plastic content, single-use PPE masks and gloves are considered non-recyclable types of waste in traditional recycling systems. So, TerraCycle has added a paid-for PPE collection box to its ever-expanding list of community recycling initiatives.
"Between the end of February and mid-April this year, more than a billion items of personal protective equipment were given out in the UK alone," explains Steve. "This spike in consumption forced us to rethink our attitude to recycling and find a sustainable solution for this kind of waste, which would otherwise end up in landfill or often simply be littered on the streets."
Ideal for community pharmacies where both pharmacy teams and customers may be using disposable PPE, the Zero Waste PPE collection boxes come in a range of sizes starting at £100 for the smallest, which covers the cost of delivery, collection and recycling of the contents. Once pharmacies return their full boxes to TerraCycle, the collected PPE waste is cleaned and melted into pellets, which can be used to manufacture a variety of products including outdoor furniture, plastic shipping pallets, watering cans, storage containers and bins.
Don't be surprised if you get keen recyclers in your area encouraging you to offer this scheme
Other measures
Other pharmaceutical manufacturers and suppliers are also doing their bit to ensure their output is greener and more sustainable going forwards.
In 2011, GlaxoSmithKline (GSK), in partnership with pharmacies across the UK, launched an inhaler recycling scheme called 'Complete the Cycle'. This was in response to research from the NHS Sustainable Development Unit that found that approximately 73 million inhalers are used in the UK every year and over 63 per cent are put in domestic waste bins after use.
To date, over two million inhalers have been collected. Sadly, GSK announced the end of the scheme in September, with a spokesperson saying that despite the company remaining "committed to inhaler recovery in the UK", it felt that "it cannot reach the necessary scale as a bespoke, standalone scheme".
Despite this, pharmacy teams can assure customers that they can still return their used inhalers to any pharmacy to be disposed of in an environmentally safe way. It remains important for people to feel that even the smallest green actions make a difference.
Customer concerns have also bolstered Alliance Healthcare's commitment to its own CSR. "As part of the wider Walgreens Boots Alliance, our customers have been asking us more about our green initiatives", says a company spokesperson. "This has led to our recent pledge to reduce single use secondary plastic within our UK business by 60 per cent by September 2022, as part of our 'Getting drastic with plastic' campaign."
Their plastic-saving initiatives include the removal of invoice bags, switching to paper-based bubble wrap and, most recently, the roll out of reusable tote bins to replace plastic bags and cardboard packaging for its Health and Beauty customers, including community pharmacies. The aim of this is to remove over two million units of single-use plastic bags and cardboard boxes from its operations each year.
Hopefully this will spur on pharmacy teams to do more to make their pharmacies greener businesses. No one should feel that they are too small to make a difference, as anything done is better than doing nothing, and everyone has a vital part to play.
Disposing of medicines safely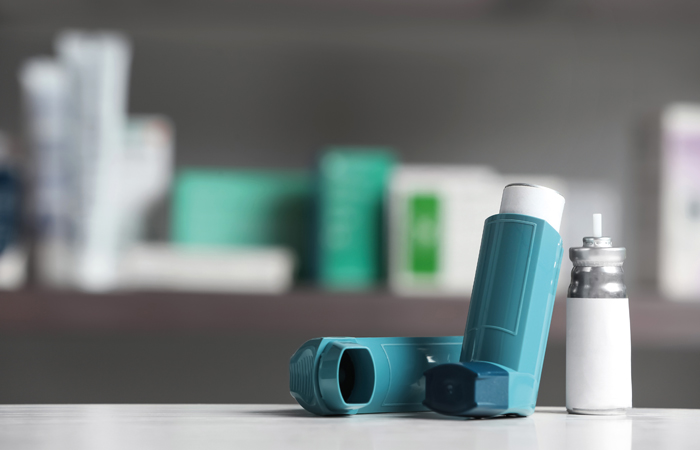 Community pharmacies are required to accept unwanted or out-of-date medicines that customers want to dispose of. This is to avoid the potential risk of accidents, overdoses and misuse.
For these reasons, it remains important to encourage customers to continue to return their unwanted medicines to the pharmacy during the Covid-19 pandemic. However, this can bring potential risks for community pharmacy teams.
As a result, the National Pharmacy Association, the Pharmaceutical Services Negotiating Committee, Community Pharmacy Patient Safety Group and the Royal Pharmaceutical Society have jointly produced guidance for community pharmacies in England on how best to minimise the risk of infection from returned medicines.
They advise pharmacy teams to treat all medicines returned to the pharmacy as potentially contaminated with Covid-19, and suggest, among other things, that teams:
• Maintain social distancing and follow Public Health England guidance on wearing PPE
• Ask customers to place their bag of returned items into another bag so the unwanted medicines are double bagged
• Follow general hand hygiene measures at all stages
• Clean and disinfect all affected surfaces
• Dispose of PPE in line with agreed guidance.
If a customer is enquiring about returning unwanted medicines to the pharmacy, but is unable to do so immediately, pharmacy teams can give them some suggestions on safe storage at home until they are able to drop them at the pharmacy. Pharmacy teams can advise them to:
• Never put medicines in normal household rubbish or down the drain
• Store the unwanted medicines securely in a labelled box or sealed bag
• Keep the sealed, labelled medicines out of sight and reach of children and vulnerable individuals, and away from medicines currently in use.
Pharmacy teams can download the checklist of pharmacy considerations for accepting unwanted medicines.