What are collagen peptides?
Collagen is a major component of the human body, and accounts for about 30 per cent of total body protein. It is the primary structural protein of conjunctive tissues, and therefore the most important. Collagen peptides are short-chain components of this protein produced by hydrolyzing native collagen, and consist of between two and 100 amino acids – with an amino acid profile equivalent to that of collagen. Depending on the specific hydrolysis method used, individual collagen fragments are formed – usually defined by the peptides' chain length or average molecular weight. Collagen peptides are natural, safe and allergen free, and are easy for the body to digest.
Why does this matter?
Starting at the age of about 20, the body's own collagen production starts to decline and can no longer completely outbalance the wear and tear of this structural protein. This leads to reduced skin elasticity and wrinkles and weakening of the entire musculoskeletal system. To remain healthy, strong and mobile, we need adequate amounts of collagen peptides in our daily diet.
What are the benefits?
Collagen peptides stimulate the body's own collagen production, bringing the whole connective tissue metabolism to life. This means that they have a wide range of benefits, including enhancing joint mobility, stable bones and smooth skin, glossy hair and healthy fingernails.
How does it work?
Gelita has created a portfolio of Bioactive Collagen Peptides (BCPs), which offers different peptides for specific physiological benefits. Take joint health as an example: Fortigel BCPs have been scientifically shown to stimulate the synthesis of cartilage tissue because they enter the bloodstream intact and accumulate in joint cartilage. Here, they stimulate the cartilage cells (chondrocytes) to increase production of both collagen and proteoglycans — the two major components that make up approximately 90 per cent of cartilage dry mass. This helps to combat progressive degeneration of cartilage tissue and keeps consumers active and mobile for longer.
Where do they come from?
Collagen is extracted from collagen-rich tissue, mostly from skin and bones from pigs and cattle, but also partly from fish. Collagen peptides are then made by specific and controlled enzymatic hydrolysis of collagen.
What is the recommended dosage?
The required daily intake of collagen peptides varies according to the specific variant in question. Studies confirm beneficial effects with just 2.5g of Gelita's Verisol for improved skin health. The daily dose for joints (Fortigel) and bones (Fortibone) is 5g. Bodybalance collagen peptides are proven to support the benefits of resistance training with a daily dose of 15g.
Where can customers find them?
Collagen peptides can be found in a wide range of different ready-to-use products – from dietary supplements like fortified gummies to functional foods including sports, energy and beauty drinks and nutrition bars. In all cases, it's important to check the origin of the peptides and to make sure they're backed by credible science and have been proven effective in high quality clinical studies. (This is the case with all Gelita products.)
To find out more, visit the Gelita website.
Sponsored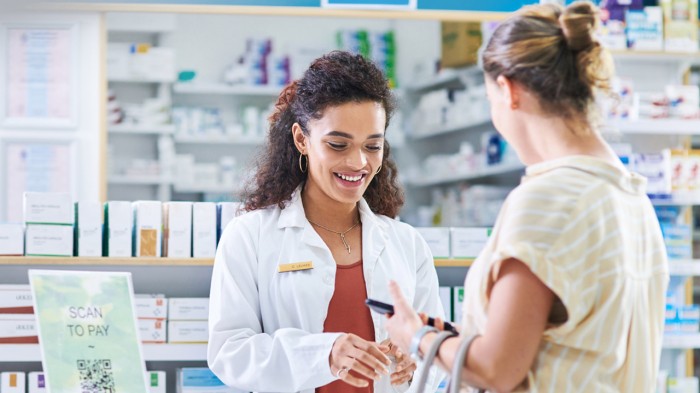 Sponsored education
Refresh your knowledge on managing mild to moderate pain and understand when a combination product can help.
Sponsored education
Identify the 5 key elements to address in your dry skin consultations
Record my learning outcomes