Pharmacy life
Confidence is key
With entries for the RoE Awards 2020 now open, catch up with previous winner Conor Doyle to see how the awards have impacted his pharmacy journey one year on
When Conor Doyle first spoke to Training Matters (TM) he had been working in pharmacy for a mere 18 months, but Rachel Smith, his pharmacist at Boots in Glasgow's Silverburn Shopping Centre, saw something special in him. She nominated him for the Recognition of Excellence (RoE) Awards 2019 and Conor walked away with the Rising Star Award and has since continued to prove his rising star status.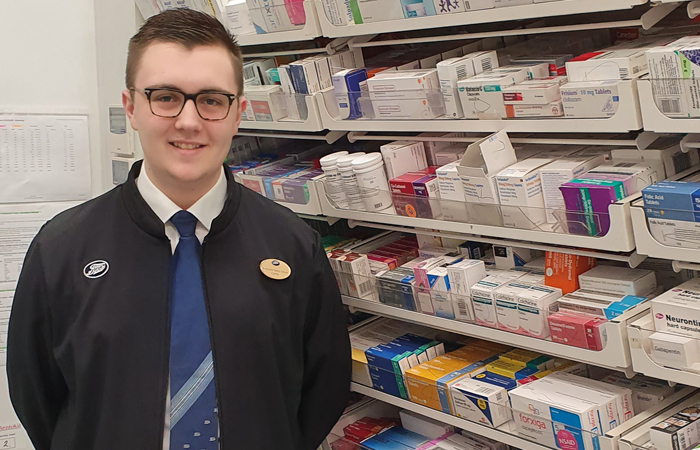 Rachel made sure everyone in the community knew about Conor's success, when his story was published in TM. "I didn't want to but [Rachel] made me put the magazine page on the wall and everyone was commenting on it and I was mortified, but a lot of the regular patients were dead chuffed and it was quite nice to get praised," says Conor.
Conor says the win really helped his confidence and he says he felt like his job was valued. He explains: "Personally, I feel like a lot of the time we [pharmacy staff] are kind of forgotten about and it's just about the pharmacists, if that makes sense? It was nice to have day where the work that we do is recognised".
Since the Awards Conor has continued to prove himself as a fantastic member of the pharmacy team, dealing with difficult situations and thinking of them as just another day of work. For example, he says a woman came into the pharmacy in December who had been having seizures as a result of substance dependence and she ended up having a seizure while she was there. "It was myself and the pharmacist that dealt with that," explains Conor. "I'm just kind of thinking now, you don't think much of it at the time you just kind of deal with it."
Getting to know you
In January 2020, Conor decided that he'd made a positive difference in Silverburn and wanted a new challenge and so he moved pharmacies to a Boots store in Carntyne, close to where he lives in Glasgow. In this new environment, Conor has continued to go out of his way for his customers and, in turn, this new set of customers has had a positive influence on him too. Even in the few short weeks he's been at this new pharmacy, Conor has developed positive relationships with regular customers who know him, his role and what he is capable of. This, he says, is quite different to what he was used to at the large shopping centre branch where passing trade was the norm and regular customers were few and far between. "There's a lot more regular patients and it's weird but they kind of look at you differently and they trust me and have a lot more respect for my job and what I do in the pharmacy and don't just think it's only the pharmacist that can help," he explains.
Conor says he is really enjoying a lot of the aspects of working in his new local community branch, especially the customer interaction. He says he feels like he gets the opportunity to really connect with the community on a personal level and help people that really depend on the pharmacy, especially the more elderly customers.
In describing an instance that happened just recently, it is clear that Conor continues to champion his position of responsibility and care within the community. "We noticed a patient hadn't collected their medicine – an 87-year-old with a urinary tract infection antibiotic – and the pharmacist said 'no she will need that because it can get worse quite quickly', so I just dropped it off," he explains, adding that while it could be seen as an inconvenience, "you don't think about it you just do it".
It was amazing for me for the confidence, it was crazy how things changed in a good way
Just do it
Keen to continue to develop his learning, Conor is now only two modules away from completing his NVQ Level 3 pharmacy technician course and he hopes to move onto his accuracy checking technician training soon after. The confidence Conor gained from attending the RoE Awards and being recognised for his hard work has continued to have a positive influence on his pharmacy career. "It was amazing for me for the confidence, it was crazy how things changed in
a good way," he explains.
When asked what advice he would give to anyone thinking about entering the RoE Awards in 2020, Conor says: "Do it. 100 per cent just do it. From start to finish – from me finding out that I'd been nominated – that feeling was amazing." In addition, he highlights that as the Awards are on a national scale and not company-specific, it's a very special feeling and a true celebration of all that pharmacy is. "Being nominated alone, because it's not within your company, it's not people you've worked with it's something completely different,' he explains. "I'm so grateful for it, it was amazing".
Conor adds that while his award and the others presented at RoE are individual, the focus isn't just on those people, it's about pharmacy team members as a whole. "I thought it would never happen to me. And it happened. So don't be nervous and just apply, because the more people that apply the more recognition we get as a whole," Conor adds.
Sponsored
Sponsored education
With research suggesting a possible link between COVID-19 and EPs, make sure you're confident discussing EPs and their treatment with customers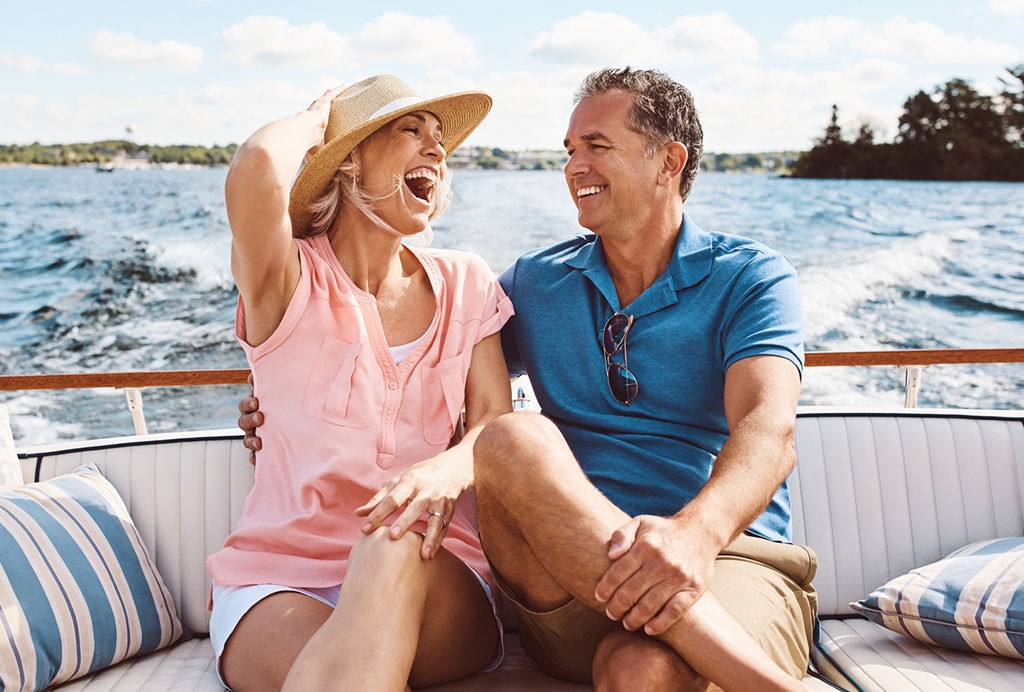 Sponsored education
Learn how to help customers ease the discomfort of haemorrhoids with suitable recommendations and self-care advice
Record my learning outcomes