Ruth Kenton and Sally Hughes
Recognition of Excellence Awards 2022
Ruth Kenton and Sally Hughes
In a RoE first, two members of the team at Rowlands Pharmacy in Wallasey were named joint-winners of the Health Equality Award, impressing the judges with their passion and commitment to break down health barriers
Between them, pharmacy technician, Ruth Kenton (below left) and pharmacy manager, Sally Hughes (below right) have 26 years of experience working at Rowlands Pharmacy in Wallasey. "Sally is a dedicated employee who manages her team by leading by example," says pharmacist Lauren Ritchie who nominated them both for the award. "She knows 80 per cent of the customers by name. They all know her as she's such a presence in our branch."
This sentiment is echoed by Ruth. "We are just like a family and so many of our customers are friends," she says. "It's amazing because they all trust us to be able to help them and to care about them."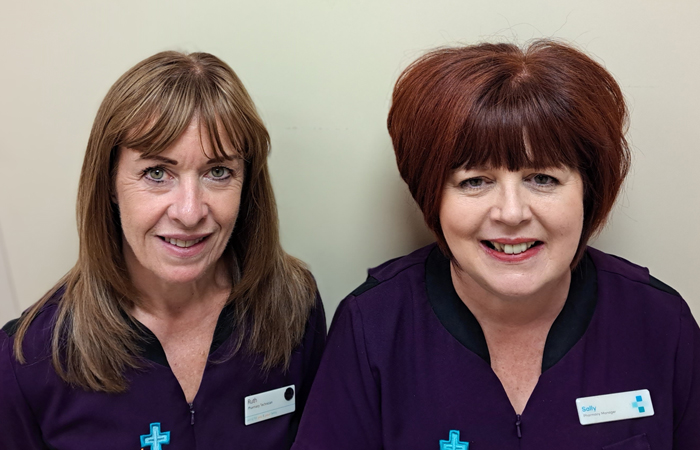 Making a difference
Lauren particularly praises Sally and Ruth for going out of their way to make Syrian refugees who have recently joined the community feel welcome.
"We are situated in a very white, affluent area," explains Ruth. "There was a hotel across the road from us and during the pandemic they couldn't keep it running so I think the council approached them and asked if they wanted to use it as a home for Syrian refugees."
"They moved in December 2021, so really recently," adds Sally. "Unfortunately, the community was very apprehensive, but we wanted to do our best to help them in any way we could."
"There are 31 of them, all men," says Ruth. "They started coming to us for their prescriptions and we've all started to get friendly with them now, every time one of them comes into the pharmacy we say 'marhaba!' because that's hello in Arabic, and they reply 'hello!' It's a funny thing we do, but I do think it makes a difference and makes them feel welcome.
"I think the main thing for me was that I have two boys myself, and if they were that young and away from home, I would want someone to look after them. So, I try to treat them with that level of care in mind," she adds.
Innovative intervention
A particular example of the difference the pharmacy makes was a consultation conducted by Ruth. "A young man came in and for ages we just could not get to the bottom of what was wrong with him," she explains.
"We eventually worked out that he was suffering from toothache, and I have a really good dentist, so I rang him and asked if there was any chance he could fit this boy in as an emergency and he did, which was amazing. I just felt for him. He was in pain with no family around and he can't speak the native language, it must be so difficult for them."
"When he got to the dentist his tooth was so badly infected, he had to have it removed," adds Lauren. "This problem could have lasted weeks and weeks if it wasn't for Ruth and her persistence and the care she showed for him."
To help make these important medical decisions, the two have also relied heavily on Google Translate to work out what the men need. "The language differences haven't been a barrier, we've managed to get around them," says Sally. "They all have quite a lot of prescriptions, so we've tried to make it more efficient. For example, I have a list of room numbers and people in each room so it's easier to keep track of who is having what."
Fitting in
It's been seven months since the refugees moved in across the road, and thankfully, both Sally and Ruth have noticed a big change in how they are perceived. "They're really becoming part of the community now and it's nice that the pharmacy was a place that welcomed them from the start," says Sally.
"They've even started their own little football team and play down at the park. It's great to see," adds Ruth. As the pharmacy manager, Sally is particularly proud of the way her team has worked together. "We've tackled something new and really pulled together to help," she says. "We've never done anything like this before and then suddenly there were 31 people there, needing our help. I'm very proud of myself and of my whole team, not just for doing the work but I'm also proud of the way we made them feel safe and heard, from when they first came here, until now."
The judges were bowled over by Ruth and Sally's efforts. "The key is treating the refugees as they would want their families to be treated if they were in the same situation. Person centred care at its best," said Janice Perkins, chair of the RPS Community Pharmacy Expert Advisory Group.
Local coverage: Wirral Globe
Sponsored
Sponsored education
Identify the 5 key elements to address in your dry skin consultations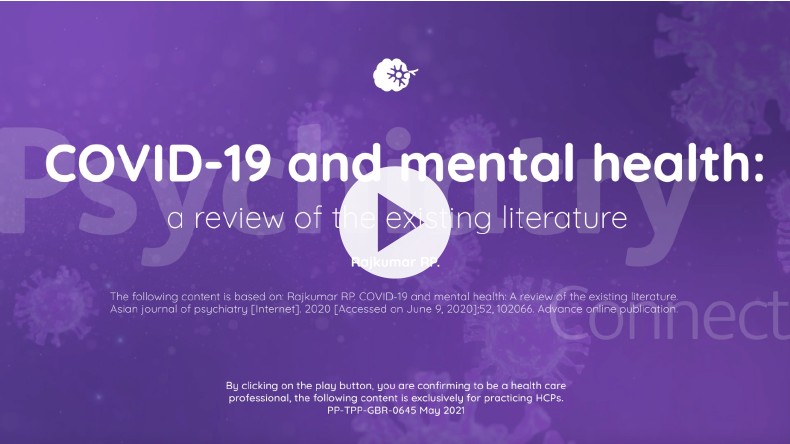 Sponsored education
Viatris has created this short video based on a publication reviewing global research into the potential impact of the Covid-19 pandemic on mental health. It identifies six areas where psychiatrists can play a role in supporting people's mental health through these difficult times.
Record my learning outcomes
Recognition of Excellence Awards 2022