In her final TM column, Liz Fidler looks forward to the future with a renewed sense of optimism and positivity
I hope that you managed to relax over the festive period. I suspect that, like all healthcare professionals, you were working tirelessly for your patients and communities, providing pharmaceutical care and vaccination services. Thank you for all you have done.
The new year brings fresh opportunities, and since many of my recent articles have been reflective, in this one, I am going to focus on the future. Despite the past two years, I am filled with optimism.
This year marks the 70th anniversary of APTUK. Much has been achieved over that time, and we will be celebrating.
We would love you to join us in April, so please look on our website for information.
This is a fantastic chance to celebrate the profession's contributions. We will be hosting awards and sessions to reflect the roles and individual work that has been undertaken. Community pharmacy technicians have contributed so much, and I would really like to see entries that can be celebrated and showcased.
2022 will also bring a much-needed opportunity to review legislation and discuss supervision. I am a firm believer that these conversations have moved on from previous attempts, and that is due to the evidence provided of the roles you deliver for patients.
The profession can do more, and there is much to do in unpicking what is perception, what is regulation and what is legislation – these have, in my opinion, become muddled over the years.
As a regulated profession, we need to modernise and make sure colleagues understand our contribution.
Our initial education and training standards have been modernised and, with much needed legislation, changes are required to reflect the content of the curriculum, and new assessments need to be realised. That is partly APTUK's role as the professional leadership body, but also the role of all pharmacy technicians. Please ensure you are up to date with guidance on re-accreditation, for example – we don't need to do it!
You are registered and adhere to the same professional standards, fitness to practice and revalidation requirements as pharmacists. You are accountable for your practice and must be familiar with responsible pharmacist legislation. Being aware of your scope of practice, current guidance and legislation will support you with being the best you can be for your patients. You can get information from local virtual branches or our website. We need to change the historical narrative, and APTUK is here to support you with that.
In personal news, this is my last article for TM. You may have seen that I will not be standing for another term of office. Three years in the role has been professionally and personally rewarding, but I will move to a new role in March as Senior Professional Advisor – Pharmacy Technician Practice as part of the Chief Pharmaceutical Officer's team at NHS England and Improvement.
This is truly an honour, as I recognise the importance of being the first pharmacy technician to be employed in such a role. I will be advising on how the profession can contribute to healthcare, and working with key partners to enable the profession to be the best it can for our patients and communities.
The recruitment process for a new APTUK President and Vice President are underway. I look forward to supporting the new post holders and building on work to realise the full potential of the profession. I am very proud to be a pharmacy technician and know that you are too. Exciting opportunities are on their way.
I have really enjoyed writing this monthly column. Thank you for reading it, and please do get in touch with any comments.
Sponsored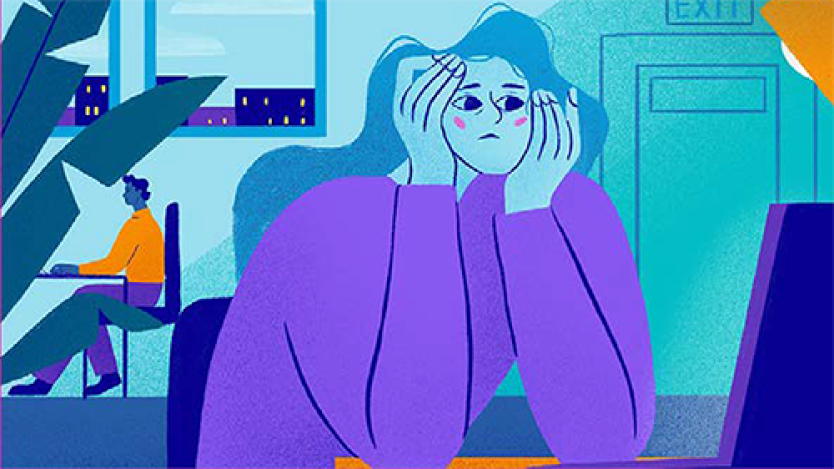 Sponsored education
This module busts the myths surrounding diarrhoea treatments and explores the products available OTC so you can recommend the right treatment.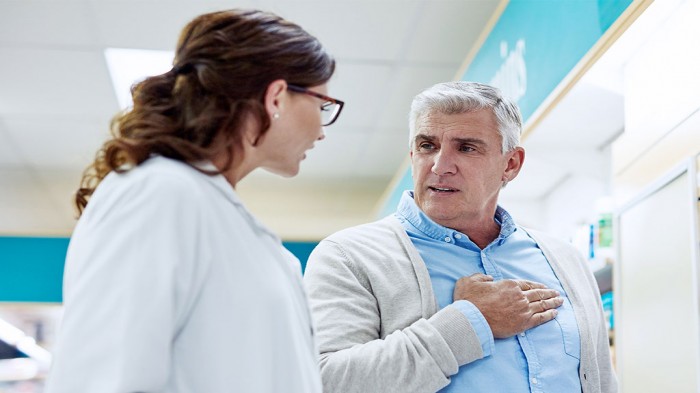 Sponsored education
Discover the key benefits of Guardium so you can recommend this PPI with confidence to help ease heartburn and acid reflux symptoms
Record my learning outcomes