The new Community Pharmacy Contractual Framework contains no extra funding, but a definite shake-up of services. What do these changes mean for pharmacy staff over the next few months, and beyond?
On 22 July 2019, the Department of Health and Social Care published The Community Pharmacy Contractual Framework for 2019/20 to 2023/24. An agreement between the Government, the NHS and the Pharmaceutical Services Negotiating Committee (PSNC), it sets out the new contractual arrangements that will come into force from 1 October 2019. It also aims to help deliver the ambitions set out in the NHS Long Term Plan, allowing pharmacy to be more involved in the urgent care agenda, the prevention agenda, and medicines safety.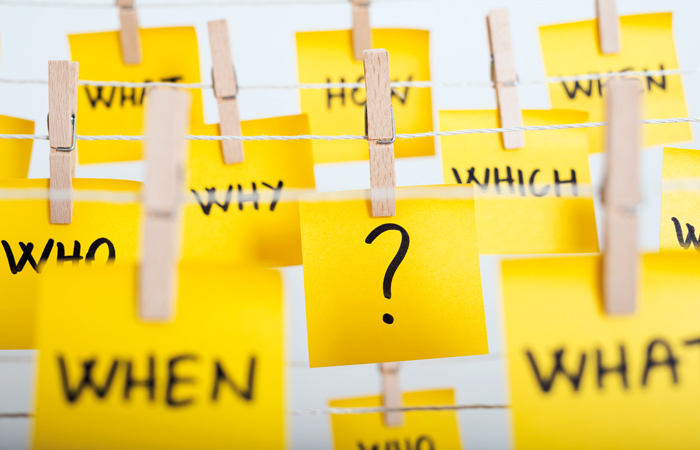 Whenever documents like this are updated there are plenty of changes that pharmacies need to get to grips with, so here's a round-up of some of the key points teams need to know now, in 2020, and beyond.
What's the deal?
The deal commits almost £13 billion to community pharmacy through its contractual framework, with funding fixed at the current level of £2.592 billion per year up to 2023/24 and a much-anticipated expansion of service delivery set to go ahead.
The detail of new services and payments will be negotiated by PSNC on an annual basis by October each year, with "accelerated discussions" currently taking place to agree outstanding elements of the 2019/20 terms of service.
Structural changes to funding from October will see Medicines Use Reviews (MURs) and establishment payments phased out and the money reinvested in clinical services. Instead of MURS in community pharmacy, the NHS will commission Structured Medication Reviews to be carried out by clinical pharmacists working in Primary Care Networks.
Over the second half of 2019/20 and throughout 2020/21, contractors will receive monthly "transitional payments" as reimbursement for costs associated with changes such as integration into PCNs, preparing for Serious Shortage Protocols and implementing the Falsified Medicines Directive.
Changes will also be introduced to support more efficient dispensing, including increasing use of technology, and legislative changes will be proposed aimed at making better use of the skill mix in pharmacies.
Community Pharmacist Consultation Service
From 29 October, a new service combining national NHS Urgent Medicine Supply Advanced Service (NUMSAS) and local Digital Minor Illness Referral Service (DMIRS) pilots into a single service will be commissioned. Known as the NHS Community Pharmacist Consultation Service (CPCS), it will handle referrals from NHS 111 – referrals from GPs and A&E will be piloted later – and offer same-day, in-pharmacy appointments to patients with a minor illness.
It will see NHS 111 operators assess patients' queries and, where appropriate, recommend that they call a nearby pharmacy that has signed up to the CPCS. A pharmacist will then ask the patient about their condition using a "structured approach" and make a decision as to whether the patient needs to come to the pharmacy for medication, advice, or a further referral.
Patients will continue to have the option to see their GP or attend A&E if they prefer, but the Government estimates that up to six per cent of all GP consultations could be safely transferred to a community pharmacy, freeing up some 20 million GP appointments per year.
Pharmacies can now register to provide the CPCS via the NHS Business Services Authority 'Manage your service' (MYS) portal. Eligibility criteria include having a clearly designated consultation room, summary care record (SCR) access, ensuring all team members involved are appropriately trained, and having standard operating procedures (SOPs) in place to provide the service.
Pharmacy Quality Scheme
The Quality Payments Scheme has been renamed the Pharmacy Quality Scheme (PQS) and now covers many more areas. Its aim is to move pharmacies towards a much more clinically-focused service, meaning a team approach is needed.
Over the last two years, the existing scheme has already laid the foundations for a shift to a service focus for community pharmacy. For example, over 70,000 patient-facing staff in community pharmacies are now Dementia Friends and over 74,000 are trained in child oral health in support of National Smile Month. Nearly 8,000 additional pharmacies have become Healthy Living Pharmacies (HLPs) – taking the total to over 9,500 pharmacies – and over 12,500 patients with asthma were identified as being at high risk of harm and referred back to their GP practice.
However, with only five months in which pharmacies need to deliver the 2019/20 Pharmacy Quality Scheme criteria, timing is important and there's lots more to do. Requirements that specifically impact the wider pharmacy team include:
A repeat of an audit of the use of NSAIDs, to ensure appropriate changes are embedded into practice
Discussions with all patients with diabetes who present from 1 October 2019 to 31 January 2020 to check they have had annual foot and eye checks, with referrals as appropriate
A reduction in the total volume of sugar sweetened beverages sold by the pharmacy to 10 per cent or less of all beverages sold by 31 March 2020
Sepsis online training with risk mitigation
Dementia friendly environment standards checklist completion.
Some of the features of the 2020/21 PQS will include the completion of suicide prevention training by pharmacy staff and audits focused on inhaler technique and anticoagulation, with the Government promising further details on these in due course.
Factors for pharmacy technicians
Public health and prevention are key areas where pharmacy technicians can contribute to making a difference. There are many models already in place through Health Living Pharmacy (HLP) initiatives, which demonstrate their key role, and the new contractual arrangements open up opportunities for more.
The new Community Pharmacy Contractual Framework for 2019/20 to 2023/24 is largely focused on audits, which is something pharmacy technicians need to be aware of, and where they can step up. For example, if people are prescribed non-steroidal anti-inflammatory drugs (NSAIDs), they should be prescribed gastro protection as well, and this needs to be flagged up. If people are prescribed lithium for bipolar disorder then they should receive an information card with it, plus counselling, to maintain safety. Correct inhaler technique is another area that pharmacy technicians can get involved with.
There is also a requirement for pharmacy technicians under the Pharmacy Quality Scheme to complete CPPE training and an assessment on look-alike, sound-alike (LASA) errors in order to help improve patient safety.
The Department of Health and Social Care has also hinted that it could be looking at updating legislation to enable pharmacy technicians to undertake more of a role in dispensing. In the new contract, the DHSC says changes will allow "dispensing to become more efficient to free pharmacists up to provide new services" and enable them to work "at the top of their clinical licence".
On the road
PSNC is holding a series of events across England to help contractors understand and engage with the new elements of the Community Pharmacy Contractual Framework for 2019/20 to 2023/24, including the NHS Community Pharmacist Consultation Service and the Pharmacy Quality Scheme. Event details are available here.
The finance fundamentals
The Government says that, compared to original plans, the new contract settlement of £2.592 billion in each of the next five financial years "recognises the contribution that community pharmacy has committed to making towards the delivery of the NHS Long Term Plan".
While the good news is that it is a five-year settlement so contractors will know what they're getting, the reality is that because it's set at a pre-2016 funding cuts level it will actually work out less, as it doesn't take into account inflation, costs, living wage, etc. Plus, the way that funds will be distributed between services is still unclear – for example, MURs are being decommissioned and that money is being put into other services, but there's no guarantee that pharmacies will be able to offer those services that the money is attached to.
PSNC said, the flat funding agreement provided "significantly more than original Government plans", with the five-year agreement secured by the negotiator giving greater stability than the two-year contract the Government had initially proposed. PSNC chief executive Simon Dukes commented that "for the benefit and future viability of the entire sector, this deal was the best scenario" and "will better integrate the sector at the heart of primary care".
The Government insists the new contractual framework confirms community pharmacy's future as an integral part of the NHS, delivering clinical services as a full partner in local PCNs. While it seems like a positive general direction of travel as far as meeting patient demand, what's important now is that the whole pharmacy team gets on board to steer this course together.
The sector responds
With so many changes to the contractual framework, a myriad of views and opinions was certain. But the general feeling across the pharmacy sector was positive, especially in light of the opportunities it brings:
Claire Anderson, chair of RPS in England, said the exploration of innovative and new services will "showcase the enhanced roles that community pharmacy can play, such as enabling earlier detection of cardiovascular disease, hepatitis C testing and supporting public health."
The National Pharmacy Association (NPA) also welcomed the increased opportunities for community pharmacy teams, with chief executive Mark Lyonette, saying: "We strongly support the emphasis on clinical services and the recognition that pharmacies can play a significantly greater role in urgent care and public health."
Meanwhile McKesson, the parent company of LloydsPharmacy, also praised the new framework for providing "much needed long-term certainty, enabling us – and the sector – to make a greater contribution towards the aims of the NHS Long Term Plan."
And with pharmacy technicians essential to supporting the ambitions of the NHS Long Term Plan, APTUK president Liz Fidler welcomed the opportunity for them to offer additional support to patients in terms of public health, prevention and optimising their medicines. She said: "Using the skills of pharmacy technicians will enable pharmacists to focus valuable expertise on clinical activities for the benefit of patients and wider health economy, and this is essential if pharmacy is to deliver what it is being asked to do under the NHS Long Term Plan, GP contract and community pharmacy contract."